| | |
| --- | --- |
| | SP_STAFF's Recent Blog Entries |



Tuesday, November 03, 2009



Mark your calendars! Tune in to hear Chris "SparkGuy" Downie, CEO and founder of SparkPeople, plus three amazing members on Hay House Radio (www.HayHouseRadio.com) on Monday, November 16 at 2 p.m. Eastern Standard Time.

On the show, Chris will share details about his forthcoming book The Spark! And you'll hear from three special members who are featured in the book: Flossie (FLORENCEOSI), Leah (SPRING4FAL) and Vivian (BEMORESTUBBORN).

We're also asking our members to call in to the show for an opportunity to ask SparkGuy questions about the book. TEN lucky callers will each win an autographed copy of The Spark! Dial 866-254-1579 (toll free in the U.S. or Canada). Callers outside the U.S. can dial the country code and then 760-918-4300.

Mark your calendars for this opportunity to learn more about the book that distills the breakthrough formula that has helped millions of frustrated dieters lose weight, transform their lives and reach a level of health, happiness and achievement they never thought possible!

We hope you will tune in to hear Chris and these motivational members and call in with your questions! Just go to www.HayHouseRadio.com next Monday, Nov. 16 to listen to the show!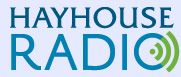 Wednesday, October 28, 2009



Last week, we unveiled the first-ever SparkRecipes contest: The SparkRecipes Un-Chained Recipe Contest.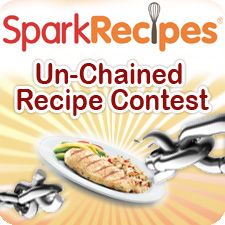 The contest is easy: Pick a favorite unhealthy food from a chain restaurant (fast food or casual dining), and make it over, using healthy ingredients.

We've already received plenty of great entries, so you can start making and voting on your favorites now.

Still haven't made up your mind? You've got plenty of time left. We've extended the deadline to enter!

You have until midnight on Nov. 2 to enter.

And what will you win?

If you're one of the 10 semifinalists, you'll get $25 to spend on SparkPeople merchandise in the SparkPeoplestore.

Two lucky winners (one each in fast food and casual dining) will get a Vita-Mix 5200 blender, worth $450.

Vita-Mix blenders are amazing. We have one in the SparkPeople office. This blender crushes ice, frozen fruit and pretty much anything else you throw in it! Trust me when I say you want to win this blender.

Click here to see the official rules and terms for the contest.

Don't miss your chance to enter. Below is the timeline for the contest!
Monday, Nov. 2: deadline to enter recipes
Nov. 2-7: SparkPeople chooses the top 10 recipes.
Nov. 9-13: SparkPeople's taste panel will test the top 10 recipes.
Nov. 2-13: Members will vote on their favorite recipes.
Friday, Nov. 20: Winners will be announced on dailySpark and the SparkRecipes homepage!

So why haven't you entered? Get out there and get cooking! Are you going to enter the contest? Have questions? Ask them in the comments below. I'll be happy to answer them!






Monday, October 26, 2009



Hi everyone-

Last week we made a small enhancement to the Fitness Tracker. Next time you are doing a search when adding a cardio exercise, some suggestions will pop up above the search box based on what you type. Here's a screen shot of how that looks.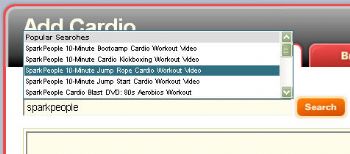 This should help you save time when searching for and tracking your cardio activities.

We hope you enjoy this enhancement!






Wednesday, October 21, 2009



Hi everyone!

We wanted to let you know that we've added more than 50 new demos to our expansive exercise library! Most of these feature a classic medicine ball and the newly popular foam roller. For those of you who don't know how to use these pieces of equipment, these demos will give you plenty of ideas for home or the gym!

We hope you like what you see—including more demos of our new male "model," Tim, a long-time SparkPeople employee!

To easily browse through all of the medicine ball exercises, click here for a list. To see all foam roller exercises, click here. You can also conduct a search on the site for "medicine ball exercise" for example to find all exercises for that particular piece of equipment.

We've also added a few new fitness videos to the site, three of which go into more detail about using a foam roller and two about using yoga props. Go to the fitness video section and see "what's new" at the top to view these videos.

Coming soon, our experts are going to create full workouts using these new exercise demos. We hope you enjoy these new workout resources!







Monday, October 19, 2009


First off, we want to thank everyone who has visited and supported the SparkPeople Store. We are working hard at developing and sourcing quality products for your healthy lifestyle for reasonable prices. The store has been a great success thanks to member support!

We have received a lot of positive feedback from our store patrons—and some great suggestions. Many members said they would love to purchase gifts for others, such as fruit and flower bouquets, from the store. We are happy to announce that we have partnered with ProFlowers to test several products in our store! When you visit our store, then click the link to place an order from ProFlowers, you'll automatically receive 10% off on your ProFlowers purchase AND SparkPeople will earn revenue from your order, too.

You'll find all ProFlowers products (which include flowers that start at $19.99 and an organic fruit basket, too) in the SparkPeople Store under the heading "SparkGifts."

That page will redirect you to the ProFlowers website where you will complete your transaction.

We hope that you will take advantage of this special ProFlowers offer while it lasts. Next time you need to send a gift to a friend or loved one, be sure to visit the ProFlowers section of the SparkPeople Store to receive your 10% discount AND support SparkPeople at the same time!

Thanks!



First Page
1
2
3
4
5
6
7
8
9
10
11
12
13
14
15
16
17
18
19
20
21
22
23
24
25
26
27
28
29
30
31 32 33 34 35 36 37 38 39 40 41 42 43 44 45 46 47 48 49 50 51 52 53 54 55 56 57 58 59 60 61 62 63 64 65 Last Page

Get An Email Alert Each Time SP_STAFF Posts