| | |
| --- | --- |
| | SP_STAFF's Recent Blog Entries |


Wednesday, May 20, 2009


Hi, everyone!

We wanted to let you know about a new and improved SparkPage design that we launched today. SparkPages hold so much information that we wanted to make it easier to navigate a person's SparkPage and find exactly what you're looking for. The overall design is the same, but we've cleaned up the look of SparkPages and added some great new functionality, too. Here are some of the highlights of this redesign:


Tabs across the top of each Page, which allow you to easily view a member's photos, friend feed, blog posts, and more. For example, if you're looking at someone's photos, you can quickly get to their SparkTeams, too.


NEW Photo Pagination. When viewing a photo in someone's gallery, you'll now see links below it that say "Previous Image" and "Next Image" that allow you to scroll through the photos as if viewing them in a slideshow.


NEW Comments on Photos. Members can now comment directly on each other's photos. When someone comments on your photo, you will receive an email letting you know.


NEW Awards Page. Everyone has a tab at the top of their page called "Awards." This is where you'll find a member's SparkGoodies, SparkStreaks and SparkPoints trophies. We plan to add more options for special icons and awards to this section soon.


More SparkFavorites. You'll find favorites under the "More" tab at the top of each Page. Now, your Favorites section includes SparkRecipes you're rated and saved as favorites in addition to your favorite articles, message boards and shared recipes.


NEW Alert on Updated Intros. To clean up the page, we've shortened the amount of introductory text that shows, but you can still type as much as you'd like. Visitors can click on the "Read More" link to see your entire introduction. If you have updated your introductory text within the past 30 days, a note will show up there, letting visitors to your page know that they should "Read More" to see what's new.

At first glance, SparkPages look pretty much the same as before, but there are lots of improvements that came with this new design. We realize that our members take great ownership of their SparkPages, and we hope you'll discover that these changes give you even more control and functionality than before. Like any change, it might take some time getting used to, but we hope that you'll love the new design as much as we do!





Monday, May 18, 2009



Good morning, SparkPeople!

We're excited to launch a fun new feature today called SparkPeople Trivia!

You'll find it in the Wellness section of the site, as well as the Healthy Lifestyle Home tab and your SparkPoints page. Basically, when you choose to play our trivia game each day, you'll receive a random assortment of multiple-choice health, fitness and nutrition questions. You can take as many tries as you need to correctly answer 3 questions each day. Once you answer 3 questions correctly, the game is over (until tomorrow) and you'll earn 3 SparkPoints!

Plus, you can choose to place yourself on our trivia Leaderboards to see how your overall score ranks with other members. It's a fun way to learn more about living a healthy lifestyle!

You can play trivia now by clicking here.

We hope you enjoy playing, learning and competing with other members using SparkPeople Trivia!






Thursday, May 14, 2009



SparkPeople is kicking off summer with our Spread the Spark Summer Challenge and it all kicks off with the official "Show Your Spark" Weekend, Friday, June 26, 2009, to Sunday, June 28, 2009. During this weekend, SparkPeople members across the globe will wear their SparkPeople Gear and/or gather at SparkRallies. (Visit your local SparkTeam page to help plan or RSVP to attend a local SparkRally in your area!) Even if you don't attend a Rally, you can still wear your gear wherever you go--and be on the lookout for other SparkPeople members doing the same!



We want everyone wearing SparkPeople gear that weekend to take photos of themselves and their SparkFriends to share with us. By wearing your gear, taking photos, and sharing your pictures with us, you could win fun SparkPeople prizes and even an iPod touch in our Show Your Spark Giveaway. Here's how.



1. Wear your SparkPeople gear the weekend of June 26, 2009. (If you do not have SparkPeople gear, you can purchase it at our SparkPeople Store.)



2. Start or sign up to attend a SparkRally near you. Don't forget to remind other members to wear their SparkPeople gear to the Rally, too.



3. Join the Spread The Spark Summer Challenge SparkTeam. Here, members can post fun and healthy summer activities, share information about SparkRallies, and post their photos all summer long.



4. Take photos of yourself and your friends at SparkRallies and events that weekend!



5. Upload your photos to the Team page so others can see how much fun you had. To upload a photo to the Team page, click on the red "Photos" tab (above the Team message boards) and follow the instructions there. Or add your photo(s) to your SparkPage or SparkPeople blog to share with your friends! Our staff will look at all of your photos and may feature your photos or story in future articles, emails or dailySpark posts!



6. Win prizes in our giveaway! To show our appreciation, and to encourage everyone to participate in the official Show Your Spark Weekend, we'll be giving away SparkPeople prizes and even an iPod touch! We will periodically select winners at random, from all members who join the Team and share their photos. We will post the winners in the Spread the Spark Summer Challenge Team and announce the iPod touch winner on July 10, 2009.








Tuesday, April 14, 2009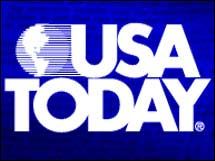 About a year ago, Ebony Lugo joined SparkPeople and set out on her journey to healthy living. Since then, the 23-year-old New York City resident--known as SWEETZMIX--has lost 48 pounds and been named a SparkPeople Motivator!

We're not the only ones who have noticed Ebony's success; USA Today featured her in its sixth annual Weight-Loss Challenge in the newspaper and online at dietchallenge.usatoday.com. The series focuses on losing weight on a budget. In addition to joining 100% FREE SparkPeople, Ebony started cooking big batches a few times a week and eating breakfast at home every day instead of dining out, saving hundreds of dollars a month!

Read Ebony's story here, and stop by her SparkPage to congratulate her on her success!






Thursday, April 09, 2009


Hi everyone

We're happy to announce the launch of a number of enhancements to our reports. These can all be accessed by going to the My Tools tab and then selecting Reports.

This new page puts all our reports in one place and also features reformatted versions of all our reports. The new formatting includes includes making it easier to set date ranges. For example you used to just be able to say "Show me the past 2 months," you could now say "show November 2008 through January 2009."

The biggest enhancement though is adding new reports, including:
Two different reports showing calories eaten verses calories burned. One report shows a day at a time, and the other shows progress over time. Please note the disclaimers on these reports noting that calories burned can sometimes be rough estimates.

Daily calorie breakdown report, showing which foods contributed the most calories

A chart showing total SparkPoints by month

Report of members who you referred to join SparkPeople

Several new ways to view your fitness progress

These enhancements have been requested for some time by our members so we are very happy to make them available! Please leave a comment here if you have any questions.



First Page
1
2
3
4
5
6
7
8
9
10
11
12
13
14
15
16
17
18
19
20
21
22
23
24
25
26
27
28
29
30
31
32
33
34
35
36
37
38
39
40 41 42 43 44 45 46 47 48 49 50 51 52 53 54 55 56 57 58 59 60 61 62 63 64 65 Last Page

Get An Email Alert Each Time SP_STAFF Posts