| | |
| --- | --- |
| | SP_STAFF's Recent Blog Entries |


Wednesday, April 23, 2008


Hi everyone

We're VERY excited to announce the launch of a new feature, Team Goals.

What Are Team Goals
With Team Goals, SparkTeam Leaders can set up to 5 goals for members of their Team. Team members can then choose to "Join" the goal. When they do this, they get the goal added to their "Other Goals" page, and then their tracking totals go towards Team totals. We think this will make SparkTeams even more helpful and fun!

How to Use Team Goals
You can go to any SparkTeam page and find the "Team Goals" section under the Team Forums. You can then see any goals the leader has set. Note however that since this was just launched, not all Teams have goals. If your Teams don't have goals you can click here to see one that does.

When you want to become part of the goal, just click "Join Goal." As mentioned above, the goal will now be added to your Other Goals page. Note however that if your Team sets a Fitness Minutes or SparkPoints goal, you will automatically be part of that goal, since everyone on SparkPeople tracks Fitness Minutes and SparkPoints.

Something Else New - SparkPeople Specials (plus Other Health goals)
With the launch of Team Goals, we also added some other new tools to your Other Goals page. "SparkPeople Specials" are some goals that many members have asked about tracking, such as a step tracker. You can go to Other Goals and click "Add/Remove Special Goals." Note also that Team Goals can include SparkPeople Special Goals, and that if you are on multiple Teams with the same SparkPeople Special Goal, you'll just need to track once to update all your Teams.

Also on the Other Goals page you'll see a section for "Other Health Related Goals." Here you can add any goal that you'd like.


We realize that this is a big feature, and it may take seeing and trying it to fully understand. But, we think members will love it once you give it a try! If you have any questions or comments, please drop them on this message board topic discussing Team Goals.





Tuesday, April 22, 2008



We launched another enhancement to the Food Tracker this week. If you click the "See Today's Full Report" button at the lower right of the myNutrition page, you will still see a full report for that day (with all nutrients and totals by meal). But now you have the option to change the number of days to show, so you can easily print up to 1 week worth of food at a time. Also, at the bottom of the Full Report page you will see a link to "Export Data to File." This will let you save the page's records in a comma separate file, which can be opened by programs like Excel.

Both expanding printing and exporting have been requested by members for quite a while, so we hope they make the Food Tracker even more helpful for you!






Tuesday, April 15, 2008



Hi everyone

This morning we launched an enhancement to the food tracker where you can share you manually imported foods with all members, and then also import these shared foods from other members. We hope this makes the tracker even easier to use by making many more foods available.

Here's how you can share:
1) Go to your myNutrition page and click Add a Food, then click to the My Favorites tab.
2) On Favorites, click the button on the right that says "Share Manually Entered Foods With Other Members".
3) On the share foods page, check off foods you want to share, and then click the Share button at the bottom of the page.
4) Your foods are then shared, you can see below to see how to find and import shared foods. Note your foods will NOT show up in food search, just on import (tho over time we may make your foods part of our main database).

Here's how you can import:
1) Go to your myNutrition page and click Add a Food.
2) From the main Food Search page, click the Import From Other Members link.
3) You'll now see a list of all foods that have been shared. You can browse the list, but we recommend searching. You can then import foods to your account. After importing you can find them in food search, but make sure to check the "Search foods I've manually entered".

Please note that this replaces our old functionality to share with just one user, we think this will be much more useful! Please let us know if you have any questions or comments on this new feature.





Tuesday, April 15, 2008




Now, there is even more reason to log in each day to spin your SparkPoints wheel! Besides giving out points, the wheel occasionally contains prizes like SparkPeople T-shirts, bumper stickers and water bottles. As of today, we're happy to announce two new SparkPeople prizes that you can win by spinning your wheel!

SparkPeople's first Fitness DVD! This DVD features eight of Coach Nicole's most popular strength, cardio and stretching workouts, making it easy and fun for you to work out and reach your goals.

SparkPeople Key chains! These high-quality key chains feature a new "I [heart] SparkPeople.com" design, and will help you Spread the Spark to others!
Neither of these SparkPeople products are available for purchase, but everyone has a chance to win! All you have to do is log-in each day and
Spin your SparkPoints wheel
to increase your chances of winning. Good luck!





Thursday, April 10, 2008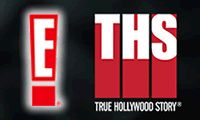 A few months ago you were watching a two hour special on E! TV called True Hollywood Story Investigates: Diet Fads, at the end of that program you heard from two SparkPeople members as they described their experiences with SparkPeople.com. Their efforts helped spread the word about SparkPeople to thousands of people just like you.

Now it's your turn to help Spread the Spark; we're asking all of the members that joined because of the E! special to leave a "thank you" for the producers of the Diet Fads show for helping you find SparkPeople.com. Let them know how the show and SparkPeople.com have influenced your life (have you lost weight, gotten healthier, changed your perspective on dieting?) Be sure to mention that you learned about SparkPeople from the Diet Fads Show.

Leave a comment on this blog to help out.



First Page
1
2
3
4
5
6
7
8
9
10
11
12
13
14
15
16
17
18
19
20
21
22
23
24
25
26
27
28
29
30
31
32
33
34
35
36
37
38
39
40
41
42
43
44
45
46
47
48
49
50
51
52
53
54
55 56 57 58 59 60 61 62 63 64 65 Last Page

Get An Email Alert Each Time SP_STAFF Posts