| | |
| --- | --- |
| | SPWALKER66's Recent Blog Entries |


Tuesday, January 19, 2010
Tired. Should have went to sleep earlier last night.
Will work on that tonight.
I love my family.
Work is good.
Fish tonight for dinner! Broiled Tilapia, rice & mixed vegetables, YUM!

Laundry... don't forget to do some laundry. The boss frowns on "naked at work" day.




Saturday, January 16, 2010
It's Saturday morning and I get on the scales before I jump in the shower. Behold! I've reached 181 lbs. That's 21 lbs lighter than I was October 1, 2009. Talk about a big "Yippy! Skippy!" Thank you, God. I needed that.
Another revelation this week. I've always thought I was 5' 4 1/2". Because that's what I was at 16 when I got my drivers license. So... I've always written that down when asked.
I had to go through a health insurance exam Thursday, 01/14/2010. Height, weight, blood pressure, urine & blood tests. So here I am in my stocking feet and the lady performing the exam takes my measurements, low and behold... I'm 5' 5 1/4" tall. Oh yes, I'm walking a bit taller and prouder these days, literally.
Well, that's all I have for now. Take care and God Bless you all.




Tuesday, January 12, 2010
Tired, but motivated.
Still have a cough, but less congested.
Cold outside, but sunny.
Need to get back to walking at least a mile a day, need to dust off the treadmill.
I need to MAKE myself exercise.
Apathy is a quiet monster waiting to consume, if it could, even your very soul.
I vow to rage against apathy in all of its many forms.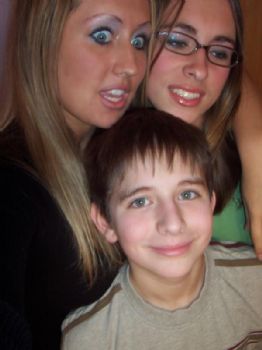 For them and for me.




Friday, December 11, 2009
This wasn't the "spark streak" I was going for. This particular streak sort of side tracked my "real" spark streaks.

11/11/09 - Grandma Maxine passed away. (86 years old, we knew it was coming.)
11/20/09 - my dog, Angel, passed away. (8 yearsl old, sick one day, gone the next. Unexpected.)
11/24/09 - my step-dad, Bill, passed away. (66 years old, brain cancer, we knew it was coming.)
11/30/09 - my aunt's sister passed away. (54 years old, ovarian cancer, we knew it was coming.)
12/05/09 - my husband's uncle passed away. (74 years old, Alzheimers, we knew it was coming.)

Yeah, we are all worn out. I haven't exercised like I should, but I haven't over eaten. I've maintained what the 17 pounds I've lost since 10/01/09. I'm just WAY ready to start a new HAPPY spark streak.

Gone, but not forgotten. As I like to say, "They are at the family reunion on the other side. We'll see them again."

Stephanie





Thursday, November 19, 2009
I've been walking the walk and talking the talk for 50 days. I now have 15 lbs gone, down two sizes, and more energy to show for it. Thank you, Jesus. Thank you, SP. And a thank you to me for sticking with it and being good to myself.

Some days have been easier than others:

You have your "girl" days when the energy levels just aren't there, so the exercise isn't exactly what it should be, but at least I gave what I could.

You have your "life throws you a curve ball" days. Last minute, three days on the road, out of town run to pick up family for a funeral, then the funeral. You just can't plan for these things, but you can make the best choices available to you at the moment.

Then you have the weather, which has mostly been wonderful this Fall/Autumn.

So far, so good.

Best wishes to all of you on the same journey.



1 2 Last Page

Get An Email Alert Each Time SPWALKER66 Posts