Sunday, March 27, 2011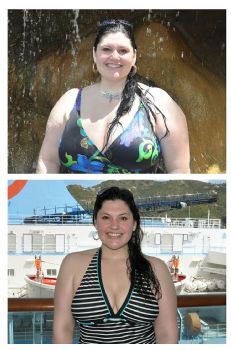 I think it is fitting to start this cruise blog with a picture of me in a swimsuit on each cruise, this will give you an idea of where I was then, and where I am now. What follows is a comparison on two cruises, of two lives....

March 2009: Carnival Victory cruise. My husband, father and I were excited to be on vacation!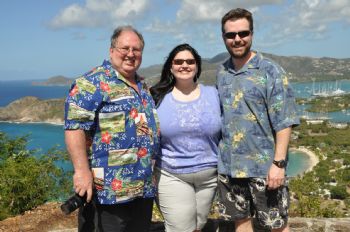 We chose our excursions based on our current fitness level (low) and things we like to do.
At St Thomas we visited a butterly garden and then went on a "helmet dive" since we did not feel fit enough or have training for "real diving"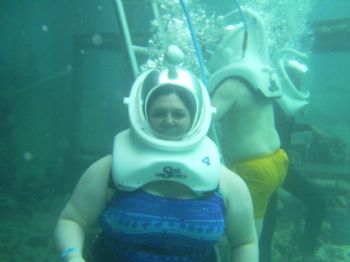 In Dominica we hiked a short distance to the beautiful Trafalgar falls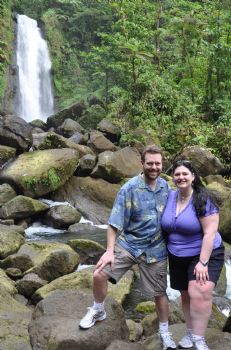 We visited our good friend Sophia in Barbados, relaxing and exploring the island by car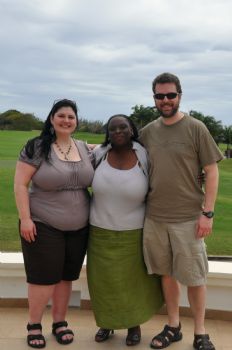 In Antigua we took a bus tour of the port, we went to a small hot springs in St. Lucia, and in St Kitts we visited a small botanical garden and went snorkelling in the afternoon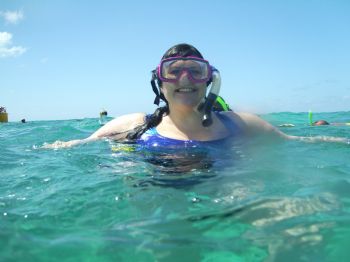 It was a relaxing cruise. Once back on the ship every night we delighted in singing at the piano bar, drinking whatever the drink of the day was and enjoying the Italian cafe with its cakes and drinks. I had a great time, but at the end of the cruise, I weighed 7lbs more than I started and to be honest, the pictures told a painful truth that I would not be ready to hear until a few months later when I began on the Spark

Fast forward 2 years to February 2011: Costa Atlantica - Once again my husband, father and I set out for a 7 day cruise. 85 lbs lighter than my prior cruise, and now a bit of a fitness fanatic, our goals on the ship were different. Within an hour on board, I had located the gym and signed up for BootCamp, Yoga and Pilates workouts with a trainer. I got on the treadmill and started to run! This was my 4th cruise and the first time I was even aware there was a gym on the ship (who knew?)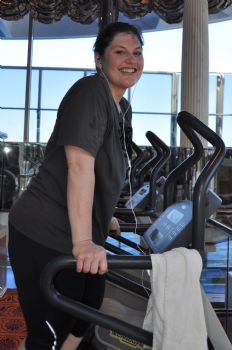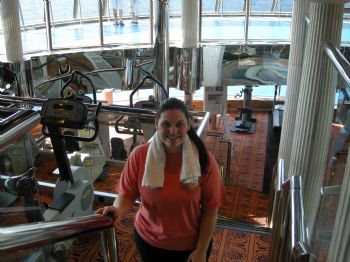 Our first stop was snorkelling in the bahamas. We were the last out of the water!

The next day was at sea and we worked out, took boot camp classes and got massages. We focused on eating healthy.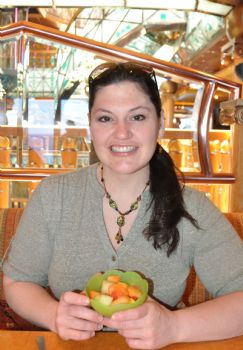 Next up was Tortola in the BVI, we visited the botanical gardens and then went on a Dolphin discovery - loved it!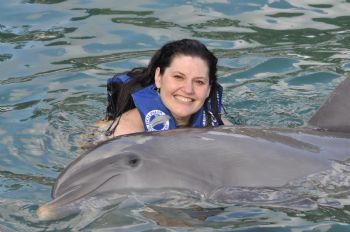 In the Dominican Republic we went ziplining. My first time because at 199 lbs I am finally under the weight limits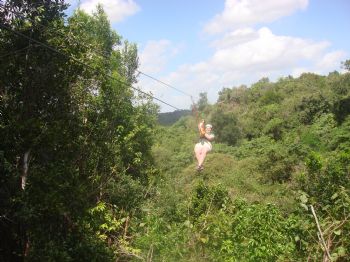 Finally we arrived in Grand Turk and Caicos and went SCUBA diving! It was our 4th time doing SCUBA which we started last spring as part of embracing our new fit lifestyle. It was amazing with huge sea turtles and beautiful colored fish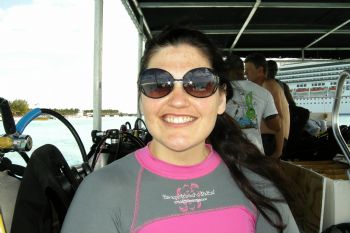 Again, it was a great experience, relaxing and exhilerating and surprisingly, when I returned home my scale said....minus 6 lbs!

So what was different between the two cruises:
1. Healthy breakfast in our cabin each morning (no tempting buffets) just good cereal and yogurt.
2. We we needed a snack it was fruit, a Clif bar or more fruit!
3. On the first cruise we drank creamy tropical alcoholic beverages all day and all night. On this cruise we had an occasional glass of wine or champage, otherwise limited liquid calories
4. Instead of deck sunning all day, we went to the gym everyday. It was awesome. Great classes, the ability to try new machines and an awesome trainer who worked with us everyday. Side bonus, I actually felt like I deserved the massages later
5. We did a lot of active things: hiking through the jungle, climbing large heights to zipline back down, snorkelling, diving, and hiking around town on foot (instead of in a bus or van)
Yes we sweated, but it was a good sweat!

So if you, like me, fear weight gain on vacation (and I was definitely nervous about it), know that it is possible to be relaxed AND in control of your life at the same time. It was such a great feeling to return home from a cruise and be excited to get on the scale! Hope you enjoyed my comparison. A little more proof that I am not the girl I once was....