| | |
| --- | --- |
| | SPUNKYDUCKY's Recent Blog Entries |


Tuesday, February 09, 2010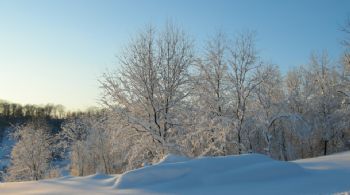 Here is what WV looks like this week: beautiful & quiet
What you can't see is that much of us have had no electricity or water for the past 96 hours or so. When you get 2-3 feet of snow in less than 24 hours, things just sort of break in this state. After 24 hours of freezing in our home with the gas fireplace running 24/7 we decided to move in with my mother-in-law for a few days. So what does on do for exercise in a state emergency?
1. Shovel snow (the Spark says I burned 2000 calories the first day-.it felt like it
2. Do circuits around mother-in-laws apartment complex. Felt like a mouse on a wheel, but the pedometer says 4.5 miles so I will take it
3. Exercise DVDs - BLC cardiomax is a great indoor butt kickin'
4. When in doubt, shovel more....

So tonight the power company put the lights back on and we are back home (YAY!) Scale says 3 more lbs in the rearview mirror, so you know what I say to Frosty the Snowman? Bring it on, baby...bring it on...6-8 inches expected tomorrow. I think the shovel and I have another date.

Let it snow!

Below are some pics of me and Ron getting ready to go out with friends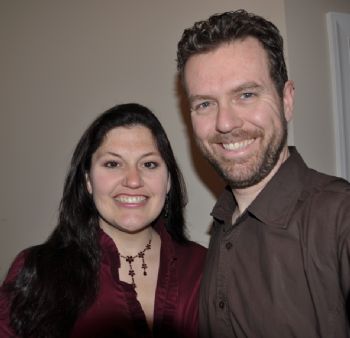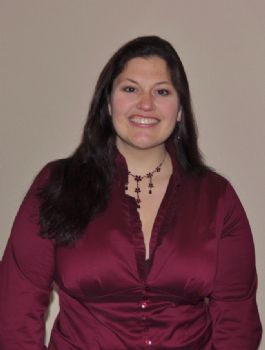 Sunday, February 07, 2010
I really got a kick out of the "ABCs of Me" messages last week but never got around to posting mine - then I saw this today and decided to do this one. Hope you enjoy getting to know me better!

If you are reading this, you have the honor of copying all these goofy questions and writing your own responses! paste these instructions in the body of your blog.



1. What time did you get up this morning? 10:30 - worked until 1am last night in the Emergency Department so enjoyed sleeping in a bit

2. How do you like your steak? on someone else's plate (but on the rare occasion that I eat one, rare).

3. What was the last film you saw at the cinema? The Lovely Bones, which unlike the critics, I actually liked, because visually it was stunning.

4. What is your favorite TV show? All time favorite is Buffy the Vampire Slayer, I am somewhat of a fanatic. Now watch Supernatural, Biggest Loser, Lost and Grey's Anatomy

5. If you could live anywhere in the world where would it be? I love it where I am actually...West Virginia is a hidden heaven.

6. What did you have for breakfast? Oatmeal with blueberries and a small apple

7. What is your favorite cuisine? Indian

8. What foods do you dislike? Brussel sprouts, cliched but true. Not a fan of red meat. I like veggies much more than fruit. Don't like fast food

9. Favorite Place to Eat? Love asian fusion foods. Never eat fast food. Love indiam, ethiopian and Thai

10. Favorite dressing? Vinigrette, just a little

11.What kind of vehicle do you drive? Silver Z4 roadster...love it. Of course, it is stuck in my garage until the snow is gone...

12. What are your favorite clothes? For comfort, blue jeans and a turtle neck. Love necklaces, scarves and comfy shoes.

13. Where would you visit if you had the chance? I have been to most states and >40 countries, but I have never been to Hawaii or Australia (how wrong is that?) Planning to go to Hawaii for our 15th anniversary in September.

14. Cup 1/2 empty or 1/2 full? Full. I am generally very happy with life.

15. Where would you want to retire? Somewhere quiet with great hiking

16. Favorite time of day?Love late nights...wish I was a morning person, but never have been

17. Where were you born? LaCrosse Wisconsin

18. What is your favorite sport to watch? Anything live...not a huge fan of tv sports, except the Olympics which I love.

19. How many siblings? One sister who is 3 1/2 years younger

20. Favorite pastime/hobby: Photography, hiking

21. Who are you most curious about their responses to this? Spark buddies that I am still getting to know.

22. Bird watcher? Sometimes, we have a big bird feeder behind the house which is always busy. Also have turkeys who roost in the trees behind my house so I see them a lot

23. Are you a morning person or a night person? Night

24. Do you have any pets? A doberman, a deaf boxer, a tuxedo cat and a bunch of tropical fish

25. Any new and exciting news you'd like to share? I am speaking at an teaching conference in March in Orlando, which I am very excited about.

26. What did you want to be when you were little? a rock star, then an actress, then a skater, then a doctor...

27. What is your best childhood memory? Making angels in the snow with my mom

28. Are you a cat or dog person? both. My cat acts like a dog though, so maybe more dog than cat.

29. Are you married? Almost 15 years, to my best friend

30. Always wear your seat belt? Always...please wear your belt people, Cleaning people up after they go through the windshield at 65 mph is not fun...

31. Been in a car accident? Yes, 55 mph when I was 17. I can still hear the glass breaking

32. Any pet peeves? People who don't have a strong work ethic or who don't advocate for their patients


33. Favorite Pizza Toppings? Extra sauce, tomatos and onions

34. Favorite Flower? Bird of paradise

35. Favorite ice cream? Phish food, then rocky road

36. Favorite fast food restaurant? Panera - yummy sandwiches & soup

37. How many times did you fail your driver's test? Once...car stalled in the front parking lot so I had to come back the next day

38. From whom did you get your last email? Spark!

39. Which store would you choose to max out your credit card? Amazon.com or Barnes and Noble - I read a lot!

40. Do anything spontaneous lately? Signed up for a SCUBA class with hubby, why can't I find a nice CHEAP hobby? LOL

41. Like your job? LOVE my job. Feel incredibly lucky to care for people and teach medical students and residents (I am an Emergency Physician, flight doc and I run a residency program).

42. Broccoli? Yes!

43. What was your favorite vacation? Tie between travelling around China seeing the beauties of the past (and the pandas) and being on Safari in Kenya - both were fantastic!

44. Last person you went out to dinner with? My students and coworkers to celebrate something from work

45. What are you listening to right now? The superbowl...although I really just enjoy the commercials

46. What is your favorite color? Purple

47. How many tattoos do you have? LOL, none, but I really want one...I suspect that will be a reward for me at some point...maybe this summer?

48. How many people will fill this out? no idea...I'm hoping a few do!

49. What time did you finish this quiz? 2nd quarter of the superbowl

50. Coffee Drinker? Never...love hot tea though...Especially apple cinnamon spice






Monday, February 01, 2010


Apparently I should ski every day for the rest of winter!
LOL! I had a few slow weeks and I was hoping to shake things up this week, but got more than I expected. After 3 days of butt-kicking downhill skiing, I was already feeling good (there really is an endorphin high and I spent all weekend on it). Got home yesterday and the scale said 217 - I thought 3 lbs was a great loss for last week, and it is what I am putting in my official log. But tonight had another surprise. I dropped a lot of water weight today and felt thin (is this what thin feels like?), so I did something I usually don't do. I got on the scale this evening - 215.5...Seriously? I started yollering (yelling & hollering for those of you who don't live in WV) and my husband came running downstairs to see what was wrong. I wish you could picture me, literally jumping up and down in my bathroom, so excited I could barely speak. I need to remember that when I have slow weeks, that I also have weeks like this. Weeks that give completely unexpected results.
All I can say is WHOO-HOO!





Saturday, January 30, 2010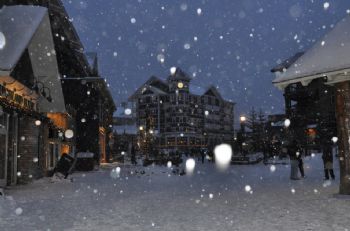 Welcome to Snowshoe Mountain West Virginia!
One of my "getting fitter" goals for this year was to get out and do things that I haven't done in a long time or have never done. (Long time: Skiing, SCUBA, rollerblading...Never: Climbing, Running at 5K, Snowshoeing). Prior to last month, I had not been skiing in 10 years. So after a warm-up weekend at Canaan, Ron and I headed down to Snowshoe Mountain this weekend to see if this girl was made to carve!

The first day was really hard. The rental place was out of my size boot and I ended up in a size too big. Made it down the mountain, but not with style...Turned in the boots for a smaller size last night and started out fresh today. Also decided last night that if I really want to go fast, a helmet was essential. Found a Smith helmet and goggle pair last night to take care of that. Whoo-hoo.

And today was...magical!
Fresh snow overnight was like a gift


Newly rented boots fit like a glove and high performance skis also helped this girl carve up the hillside. We skied for 3 1/2 hours, did so many runs I lost count, and skied until our quadriceps were jelly. And something happened that has never happened before: I felt confident, in control, and I did not fall down. Not once. Clumsy me stayed on skis all days, down every run. And I carved it up!

I think I may have found a new addiction!

Pics of me in my gear: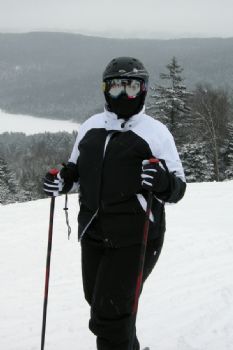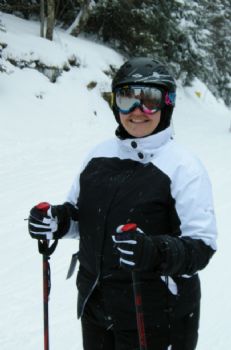 And this is what I look like tonight at the lodge
Happy, tired and ready to do it all again tomorrow!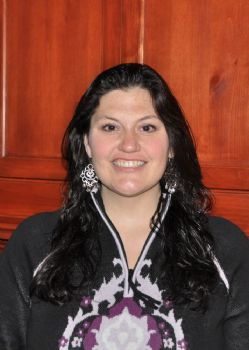 Wednesday, January 27, 2010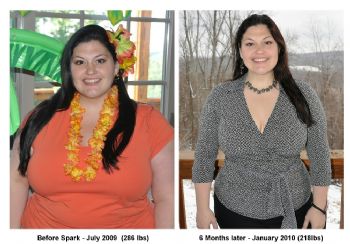 Whoo-hoo! I made it!
6 months ago I felt hopeless. I had been trying to lose weight for over a year, but couldn't seem to get going. I would exercise for a week and quit because the scale wasn't moving. I stopped letting people take pictures of me because I didn't want to see them and I stopped looking in the mirror. I was ashamed to fly because I needed a seatbelt extender (and I love to travel). I was getting winded walking to my car at work and it wasn't parked very far away. I got winded walking up a flight of stairs. I skipped out on my 20 year high school reunion because I didn't want to be seen. I really thought it was physically impossible for me to lose this weight. I had a lot of excuses...thyroid not working, not enough time, not enough energy, and I cried about it...a lot. For a person that has been successful in every other area of life, I felt like a failure

I saw some pictures of myself July 25, 2009. I didn't recognize the person I saw. In 3 years I had put on 110 lbs and turned from a chubby relatively cute girl to a obese relatively unhappy girl. 3 years. I spent the entire day journalling and trying to come up with a plan to change my future. This is part of what I wrote that day "I hate feeling this way. I am tired of the inner voice in my head telling me that I am pathetic. There I have said it. What I have been afraid to admit all of this time. I hope writing these thoughts will stop them from swirling in my head and give me the opportunity to focus on positive things I can do in my life."

That same day I made a list of what I COULD do:
1. Read information on weight loss (I started with the book Secrets of a Former Fat Girl by Lisa Delavey -which was funny and touching and really helped me get some things in perspective.

2. Try to accept what I can do, one day at a time...(the first time I got on a stair stepper I made it 3 minutes and 27 seconds and I felt like my lungs were on fire...today I stop at an hour because my feet start to fall asleep)

3. Focus daily on one physical characteristic that I like about myself (shiny hair, freckles, eyes) - this was hard but it helped

4. Journal about one thing I am proud of - in the beginning it was baby steps - I was proud of not eating M & Ms because I felt stressed, I was proud of tracking calories (which I hate doing, but I do it), proud of excersing everyday even though my hips, knees and back hurt...I took a lot of ibuprofen... then came the numbers on the scale, and eventually the changes in the mirror

5. Exercise daily and start an exercise log. This is the thing I am MOST proud of. In 187 days on the Spark I have never missed a day of cardio - some days were half-heartedly done, but they were done. It is part of what keeps me going.

6. Buy new walking shoes and a sports bra (New Balance for the shoes, Titleninesports.com for the bra).

7. Eat moderate portions, only when hungry (it sounds so easy)

8. Join the spark (took me two more days to do this because I was afraid I wouldn't stick with it and I was afraid to be out in "public" If I am truthful, I was afraid I would fail).

9. Focus on the positive every day. Be proud of myself for making small changes. I promised myself that every time I made a positive change it would change my path in life.

Then I took my measurements and got on the scale
Yup it was painful that first day...but it was a GOOD plan.

So here it is 6 months later, and I stuck to it.
Here is what is different:

1. 68 lbs...
2. I feel pretty
3. I burned the seatbelt extender...seriously
4. Inches (2.5 off my neck, 3 off each arm, 7.5 off my chest, 8 off my waist and 8 off my hips...)
5. Exercise tolerance - I can stay on almost any exercise machine for an hour, including the stepper. Still can't run well, but it is coming soon. Haven't made it through 30 day Shred yet, but I will. Plan to climb mountains by spring...
6. My outlook...I started fearful and now I feel fearless. I rediscovered the person I used to be - the hiker, the traveler, the girl who likes to laugh

I found myself again. That's a lot for 6 months...





First Page
1
2
3
4
5
6
7
8
9
10
11
12
13
14
15
16
17
18
19
20
21
22
23
24
25
26
27
28
29
30
31 32 33 34 35 36 37 38 39 40 41 42 Last Page

Get An Email Alert Each Time SPUNKYDUCKY Posts