| | |
| --- | --- |
| | SPEEDY143's Recent Blog Entries |


Sunday, December 19, 2010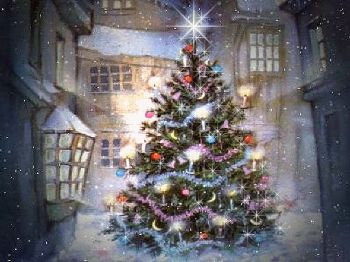 We are all on a journey to discover a healthier and happier life. My Christmas wish for you this year is to awaken each morning, this holiday season, and truly see yourself for the wonderful gift you are. Imagine yourself as a portable present ready to take part at any given moment. It may be by giving a smile or by simply being patient. While one person has the gift of laughter, another person blesses us with silence and peace. Please remember each one of us is a work in progress, beautiful, and an essential part of the universal soul.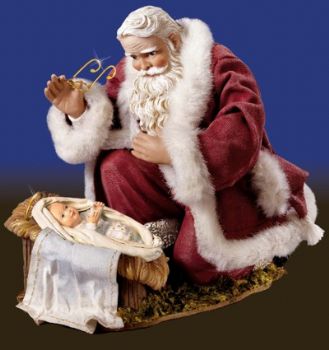 As we continue this journey into the New Year focusing on emotional growth and renewed physical stamina remember….

"For attractive lips, speak words of kindness.
For lovely eyes, seek out the good in people.
For a slim figure, share your food with the hungry.
For beautiful hair, let a child run their fingers through it.
For poise, walk with the knowledge that you never walk alone.
And remember people, even more than things, have to be restored,
Renewed, revived, reclaimed and redeemed; never throw out anyone.
And as you grow ever wiser, you will discover why we have two hands…..
One for helping yourself and one for helping others." ~ Audrey Hepburn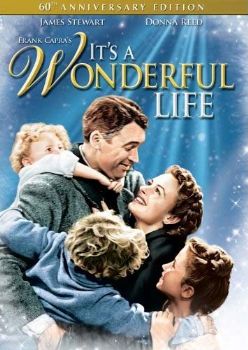 It truly is a Wonderful Life when you count your blessings… May God continue to bless you and your loved ones today and always.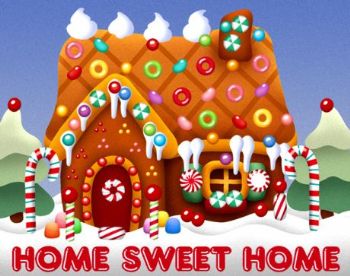 From my house to yours......

Peace & Love,
Linda





Thursday, December 09, 2010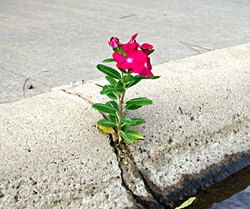 If I were to start a SparkTeam, and who hasn't toyed with that thought now and again? It would definitely be called…..

"Bloom Where YOU Are Planted"

This adage speaks volumes for me. Anyone who's lived long enough to take that 20/20 hindsight peek will tell you the same thing.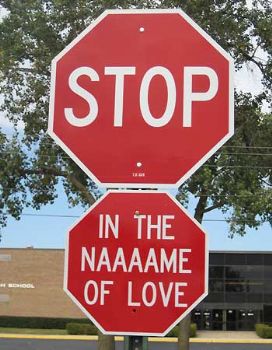 Stop waiting for that perfect year, that perfect day, that perfect moment, when you have the ideal job or marriage or home or life.

Stop waiting… PERIOD. And bloom where you are planted.

Believe me it's not greener on the other side of the fence. All the problems that you blame for keeping you immobilized will travel with you as you try to escape. Every "if only" will continue to empower your long list of excuses for not making changes. The first step is NOT away from where you are stuck but towards the realization that you are exactly where you are suppose to be and everything you are waiting for is here and now. So dig in and Bloom where you are planted.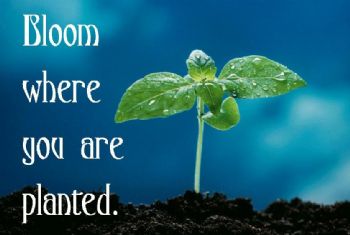 Let all the "if onlys" go. Stop blaming and take responsibility. Stop wishing and make it a reality. Stop running away from yourself and fully embrace who you are. You are no less deserving than anyone else. Forgive and forget.

Don't wait until time is no longer on your side to make life changing decisions and never, never give up on your dreams.

Today is all you have. So begin now.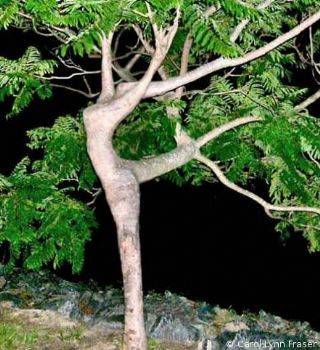 And when your actions begin to blossom into bouquets of opportunities then and only then may they take you wherever YOU want to go.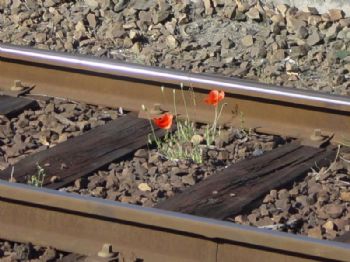 Make today the beginning of a beautiful new you and begin blooming where YOU have been planted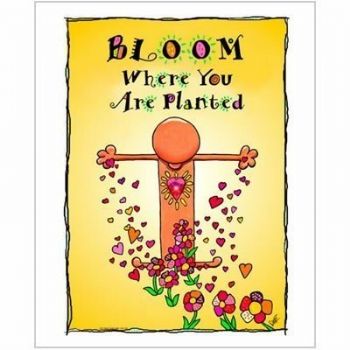 Thursday, December 02, 2010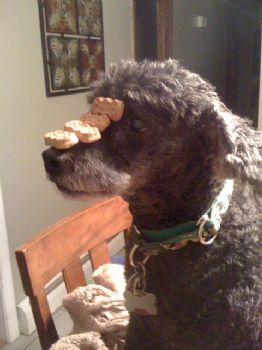 It's exhausting but it can be done!!! And yes, I'm speaking from experience because I'm the old dog and SparkPeople know all the tricks.

I can't believe its December already. Where did 2010 go? Well the last half of MY 2010 was spent learning a lot of "new tricks" and enjoying all the benefits. Having survived Halloween and Thanksgiving I'm looking forward to all the joys of December. I know I am prepared now to make good choices and continue to practice portion control by allowing myself to eat what I want while staying within my 1200-1500 calorie range. I do this by tracking every thing I put in my mouth and drinking enough water to sink a small boat.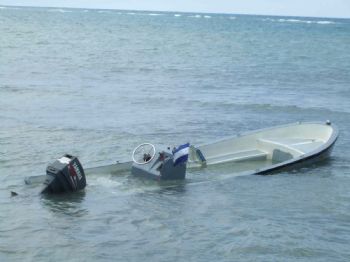 I weigh every day and record it in a journal that I share openly with my most trusted confident. The same person I kept my true weight from for decades… Mr. Wonderful, my dear husband and best friend. The guy who (sometimes pretends to) listen to every moan and groan when I'm struggling and gladly joins in with every WooHoo when I succeed. The same guy who's been paying a lot of attention to calorie and sodium content the past couple of months even though he doesn't have an ounce to lose. My hero, who quit smoking 5 months ago in solidarity making the whole SparkPeople experience a win-win for EVERYONE!!!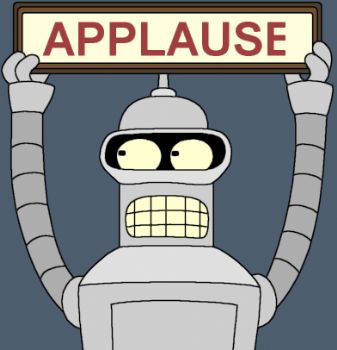 Fortunately, my journey has been about more than just weight loss. There's been tremendous emotional healing and spiritual growth. I've found my voice and I'm raising it in praise of a life worth living. So please join me in raising your water glass in a toast to "old dogs and new tricks!!!"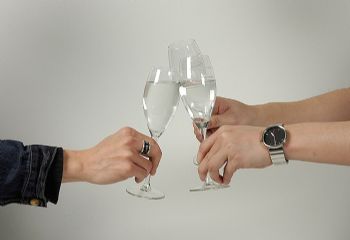 **********CHEERS!!!*********

And may all YOUR goals for December be realized as we all march confidently towards a healthier New Year!!!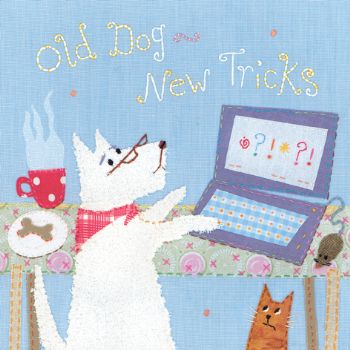 Friday, November 26, 2010
Did YOU wear a pair yesterday?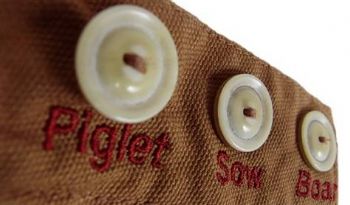 The Gluttony Pants have buttons labeled "Piglet," "Sow" and "Boar" and can be expanded after you have eaten too much. In honor of Thanksgiving, the pants' fabric, a deep caramel color, plays homage to the mighty turkey, with the pockets lined in the burgundy color of cranberry sauce. Over 600 pairs, at $100.00 each, were sold online, prior to Thanksgiving, mostly bought by woman as a joke for the hungry men in their lives.

We all know busting your buttons after stuffing yourself full of Thanksgiving goodies is a total faux pas and Black Friday just may include the sound of thousands of weight tickers being reset here at SparkPeople.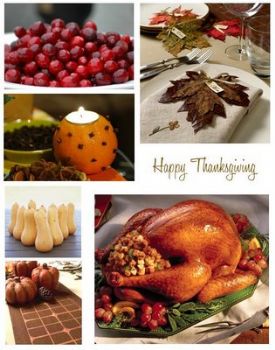 I ate a little of everything and thoroughly enjoyed every bite... I tracked it just to "see" the damage and was pleasantly surprised with the calorie intake but blown away by the sodium count….. so today I'm re-thinking my traditional old habits of "leftovers" week by continuing to practice portion control and increasing my water consumption to flush all the extra sodium.
All in all Thanksgiving did not bust my buttons and was a very enjoyable feast with family and friends.



I hope you were able to indulge without the post-meal awkwardness this Thanksgiving and continue to enjoy the extended weekend with lots of physical activities.





Happy Thanksgiving everyone








Monday, November 22, 2010

Celebrate my 5 month SparkVersary!!!!!



Time flies when you are having fun and boy has this been one of the most rewarding five months of my life. I've honestly only had a handful of days that I was hungry physically as well as emotionally. But I knew it was going to pass so I didn't quit and here I am today 40 pounds less with a 100 % improvement in my attitude and stamina. The results so far has kept me focused and all my SparkFriends have kept me motivated. I know you've heard the same story from hundreds of other SparkPeople… so what does that tell you????

SparkPeople works if YOU work IT!!!! The tools are here, the support and motivation is EVERYWHERE!!!! If I can do it….



In the worst physical shape I'd ever been in I joined SP the day before my 63rd birthday sending the clock backwards in time to find a healthier me that was trapped inside a broken and battered body that I'd abused because I didn't think I was worthy of being happy.

In five short months I have learned to love myself more than food and found that every day in every way I'm getting better and better. The despair is gone as I look forward to every new day ahead and I know that I will continue to be successful because I will NEVER QUIT!!!!!



SparkPeople and all my dear



Linda




First Page
1
2
3
4
5
6
7
8
9
10
11
12
13
14 15 16 17 18 19 20 21 22 23 Last Page

Get An Email Alert Each Time SPEEDY143 Posts