| | |
| --- | --- |
| | SPARKPEOPLEPR's Recent Blog Entries |


Wednesday, December 26, 2007


"Sparkpeople.com is a great, free, weight-loss Web site. It offers free meal plans, nutrition, weight, and exercise trackers. It's full of great tips, resources, forums, and chat rooms. I've lost 20 pounds since joining three months ago!" -Ikiah Read it BusinessWeek.com .




Tuesday, December 18, 2007

Anita Grace Simpson, the Public Health Editor of popular women's website, BellaOnline, gives a great rundown on why she likes SparkPeople. I don't think we could have put it much better ourselves. Read it at BellaOnline.com .




Wednesday, December 05, 2007


Revolution Health is now a strategic investor in SparkPeople. We're really excited to work with such a world class company to fuel our brand growth and to help Spread the Spark . Chris Downie, founder and CEO of SparkPeople commented, "The SparkPeople mission is to 'spark' millions of people to reach their goals by making the world a healthier place, one person at a time. People tell us every day that SparkPeople is changing their life. We are incredibly excited about working with Steve Case and the Revolution Health team to reach this mission and take it to an even higher level."
You can read additional coverage of this on WashingtonPost.com , Mashable.com , News.com , PaidContent.org , BizJournals.com , Enquirer.com or on RevolutionHealth.com .




Thursday, November 29, 2007



Brooklyn doctor Jay Parkinson bills himself as "a new kind of physician," blending old-fashioned house calls with modern web technology. He'll travel to your home or office, then supplement your care with virtual follow-ups, including phone, e-mail, instant message, text or video chat. When asked how he treats obesity, Dr. Parkinson responded, "I use the Internet as much as possible. I use Web sites like sparkpeople.com or weightwatchers.com to help patients understand how much they eat." Read it at ChicagoTribune.com or Digg it .




Tuesday, November 20, 2007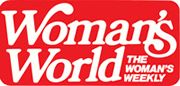 No wonder weight-loss websites now have forums devoted to the technique, which has been dubbed "calorie cycling" or "calorie shifting." New York reader Christina Foster posts regularly at www.sparkpeople.com . "I never lost more than ten pounds any other way," Christina reveals. "Now I'm down 97 pounds!" (Read it on page 18 of the Nov. 27, 2007 issue of Woman's World) and check out Christina's SparkPage .



First Page
1
2
3
4
5
6
7
8
9
10
11
12
13
14
15
16
17
18
19
20
21
22
23
24
25
26
27
28
29
30
31
32
33
34
35 36 37 38 39 40 41 42 Last Page

Get An Email Alert Each Time SPARKPEOPLEPR Posts