Saturday, April 18, 2009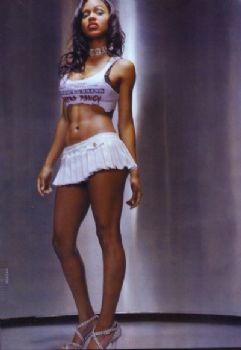 And NOT fat...I weighed in this morning and didn't lose or gain anything...I don't know whether to be happy or disappointed...seriously, with all the water I've been drinking and all this exercising I've been doing I really expected to lose something...geesh..very frustrating to say the least...nothing like NOT seeing the scale move to make you want to fall off the wagon and run to the nearest fast food restaurant to drown out your emotions....well maybe not you, but definitely me...

But I'm not going to do that..instead I am going to eat and then go to the gym...as frustrated as I am right now, I won't derail everything...I have evaluated my eating and it's fine..I am not restricting anything from my diet because portion control, going over my calorie requirements, etc. is not my problem...I don't know what it is but my body is wanting to hang on to this fat..guess it's comfortable with it but I'm not...

Next week, I'll try to eat at the low end of my calorie range or something...I think I've tried everything in short of getting some sort of "fat burner" pill which I don't plan to do..but at some point, SOMETHING has to work...TOM just left but I don't think that has anything to do with me still holding on to weight...oh well..life continues...

I am just very "blah" right now....hope everyone's weekend is better than mine!!!

TTYL!!!