Saturday, March 14, 2009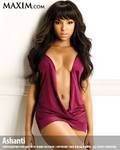 I love the weekends...2 days of no appts, meetings, co-workers, deadlines, forms, conference calls, etc.....its pretty much an open schedule...you can look forward to doing what you WANT to do...the daily hustleof not having enough time and the drains of the work WEEK have ended...

But with that ending also comes the chance to end 5 days of being consistent with eating right, preparing for upcoming week, going to the gym, cooking healthy meals, holding ourselves accountable, giving in to emotional eating due to boredom/loneliness, etc...a lot of temptation surrounds us and we need to make wise choices...

I didn't overeat today but I also didn't make any preparations for next week...I should have gone grocery shopping but I didn't...I just wanted to be lazy and I was!!! I didn't overeat but I didn't stick to my normal schedule(I woke up late and therefore all the timing for my meals was "off")....I did get my water in (10 glasses) and I also bought a spice rack so I can start experimenting with other seasonings/tastes..

Tomorrow I will be going to the gym to get some strength training in..I plan to do 30 mins and then 30 mins on the elliptical....Sunday traffic at the gym is normally light....

Enjoy the rest of your weekend...I know I will!!!!!!!!!!!!