| | |
| --- | --- |
| | SPARKGIRL32's Recent Blog Entries |


Friday, October 01, 2010
Hey guys, if you haven't already, please head over to my "Lose 8 Pounds in October" team at www.sparkpeople.com/myspark/groups_i
ndividual.asp?gid=44663 !! I wasn't very involved in September and want to change things around in October. If you guys are involved, it helps a lot more because I feel like I HAVE to be there for you all. hehe. So you'd be doing me a favor!!! Plus, we have a bunch of really great leaders that are co-leading the team for me and really have a passion for it. They would love if you joined too!

Here's the questions we have to answer:

What your start and goal weight are? 146.2...my goal weight is 139.2, but I would prefer to lose the full 8 pounds so I'd be down to 138.2..but these last pounds are getting rough, so I'll take whatever I can get..as long as I am WORKING hard. I got wayyy of track last month. Usually I'd just get off track on the weekends, but this time I was even off track during the week..eeek! And as a result, I was feeling extremely tired and lethargic. wahhh!
How you plan on getting there? Spending at least 20 minutes a day on Sparks, working out BEFORE work and trying to get at least a half hour in either during my lunch or when I get home, walking as much as I can when I can (instead of taking a vehicle).
Are you part of any weight loss challenges? I just started my own Boot Camp to New Years, which is a challenge thread within the lose 8 pounds team...join if you haven't by going to the page!! It focuses on heavy planning and rewards to reach my goals.
Fitness Goals? Overall = Be able to RUN a 5K by the time I leave for Vegas. I have really long endurance, but I hateeeee to run. I can spend 60 minutes on the cross trainer (burning 900 calories)/working my butt off..but I hateee running (both outside and on the treadmill).
Are you rewarding yourself? Yessss...I have a whole list of rewards. If I make this goal, that will be my first level of rewards..which will be a one hour massage!
If you fall off, how are you going to get back on track? Go back to basics, plan a bit more, not beat myself up.

Let's do this guys!!!





Tuesday, September 28, 2010
ahaha..well, not really. Just a written plan that I am going to print out and put in a binder. It's going to involve eating healthy, working out, and utilizing the sauna/foot detoxes/body wraps at work. I think I am going to make a 13-week program out of it (an extra week just in case I have a really hectic/busy week where I get extremely off track).

If I am good, I could lose 2 pounds a week I think. But we all know...weekends = my downfall. So I set up a little incentive for myself...different rewards/prizes for each level. If I lost 24 pounds, I'd be roughly down to 122..right around my goal weight. haha-I'd have to be reallllly good for that though..but I am still going to aim for it because I always aim high (if I lost 2 pounds a week since I started like I obviously planned..I would have just reached my original goal weight of 125). haha.

PLATINUM = 2 lbs./week = 24 (~122)
GOLD = 1.75 lbs./week = 21 (~125)
SILVER = 1.5 lbs./week = 18 (~128)
BRONZE = 1.25 lbs./week = 15 (~131)
GREY = 1 lbs./week = 12 (~134)
YELLOW = .75/week = 9 (~137)
BROWN = .5/week = 6 (~140)

So if I make an average of the above, I get the prizes from that level down (i.e. if I lost 1.25 lbs. a week then I would get the reward for that level as well as, grey, yellow, and brown). You get the picture, haha. Yea, don't ask about the colors..I just did them because I needed more levels than just platinum, gold, silver, and bronze..so I just picked the matte colors of those. Yes...I am weird. Oh, and don't be alarmed by my bizarre detailed planning. It relieves anxiety for me. haha. I do it whenever I am anxious..i.e. today. haha. I just haven't had any motivation to do really anything and it's bothering me. So I come up with detailed plans to make me feel better. haha. I've done it since I was a little girl, but back then it was because my family life lacked structure...as a result, I became obsessed with planning. haha. Hey, it works with me.

So my rewards...if I make 1.25 pounds a week, that is going to be my iPad that I have been wanting to get for my reward...haha. I need to think of the rest of the rewards later. But as I lose the weight (i.e. when I lose my first 6 pounds), I'll get my rewards then (this is going to help me more with budgeting than anything-haha. It's not like one paycheck I'd be able to afford all my awards. Since the first 6 pounds will hopefully been within the month..I'm going to set it now.

It will be....one hour massage at my work!! I have never had one but I hear they are the best!!

Onto the crazy planning that doesn't have to do with rewards..I'm going to start tomorrow...YES, YES, I am!! NO more procrastination!! haha. It kinda works out that the week will start on Wednesday too since that is my official weigh-in day!

Week 1: September 29-October 5 (CW: 146)
Week 2: October 6-October 12 (GW: 145.5-144)
Week 3: October 13-October 19 (GW: 145-142)
Week 4: October 20-October 26 GW: 144.5-140)
Week 5: October 27-November 2 (GW: 144-138)
Week 6: November 3-November 9 (GW: 143.5-136)
Week 7: November 10-November 16 (GW: 143-134)
Week 8: November 17-November 23 (GW: 142.5-132)
Week 9: November 24-November 30 (GW: 142-130)
Week 10: December 1-December 7 (GW: 141.5-128)
Week 11: December 8-December 14 (GW: 141-126)
Week 12: December 15-December 21 (GW: 140.5-124)
Week 13: December 22-December 28 (GW: 140-122)
New Years: January 1 (GW: 139.5-121)

For every week I follow my plan 90%+ as far as working out, eating healthy, and following my plans, I get to spend $40 on whatever I want. Whether it be a movie, nails, pampering..whatever. For every week I also make my goal weight in the "silver," (1.5) "gold," (1.75) or "platinum" (2) amounts, I get a $10, $20, or $30 bonus to add to this that I put in a separate account for after the 13 weeks (for a total possibility of having almost $400 saved up for a bonus reward on top of all my other rewards). Why such a high percentage #? Because..this is a BONUS to my other rewards and only excellent behavior deserves such a bonus!

haha-and I hate to do this to myself..but as you all know, I have been veryyyy bad on the weekends. I'm going to make it a rule that if I don't make the "bronze" category (1 pound)..I'm only allowed to go out one night that weekend. I know it sounds kind of bizarre. But two nights out is unnecessary and I sort of need to settle down. I know I always said I didn't want to ever not have fun..but my eating habits after a weekend out are just plain unhealthy and are having an effect on my week (I'm usually really tired Sunday, Monday, and sometimes even Tuesday because of what I eat)! So I will have to make this change if I can't learn to fix it myself while still going out both nights.

If anyone wants to join me...let's do this!! I could make a thread on my "Lose 8 Pounds Team"...actually, I will do that!!! I need to get more involved with the team again anyway. :) Update: If you are on the team, click here to join: www.sparkpeople.com/myspark/team_mes
sageboard_thread.asp?board=0x44663x369
86417 ..if you aren't, add yourself to the team first and then join in!!

More updates on my plans after I create my little boot camp plan book for it. haha. I'm not exactly sure 100% what all it is going to entail.





Tuesday, September 28, 2010
Hola my little Sparkies!!! How have you guys all been? I hope well!!! I've been trying to get on here more. Gosh, I need to stop saying "tomorrow...tomorrow!"

For instance, today I was coming home from work (it's a 45 minute drive-which kind of sucks because by the end of it I'm lazzzzzy and don't want to do anything, haha, especially because I work 9-12 hour days, plus the commute each way). Welp..my friends called me and asked me to meet them up at a sports bar for the Bears game (wassup Chicago, wassup!? haha). So I wentttt..haha, I should have came home and done my laundry (or really I should have done it yesterday-but I'm a bum). I did do it once I got home, but it's still drying so I probably won't fold it tonight (or tomorrow morning because I won't have time). I wanted to pick up my room a bit too. I bought a ton of clothes from Goodwill not too long ago and I still need to hang them up. I don't have enough hangers though so I have to go through my whole closet and get rid of my fat clothes. I could buy more hangers (it would be easier and would save time, haha), but getting rid of the fat clothes has to happen soon. Before, I could still wear some of them and they were just really loose...now they just look ridiculous. I'm saving the bottoms I wore most (a pair of black pants, a grey skirt) for my after pictures. haha...should be pretty classic.

I need to start being more functional on the weekends. haha- I seriously do nothing besides go out with friends and run errands on Fridays. WAHHHH. This weekend I'm meeting up with friends from my college town in Chicago on Thursday and Friday (one I haven't seen in like 2 years and one of my old roomies) and next weekend is my college Homecoming. No doubt is that going to cause me to gain 12 million pounds, haha..the food in that town is too good for my own good. I think after I get back though I'm going to take it easy for a couple of weekends and eat healthy. I definitely want to lose more in October..since September will end up being my lowest loss (so far like 2 pounds or something) since starting on Sparks. My own fault though! I'm sabotaging myself on weekends and not working out. Gotta get in the groove! haha..aka working out before work in the morning. I'm going to try that when I get back from Homecoming on the 10th of October..and try to eat healthy before that and get at least SOME exercise in.

I just realized...I'm procrastinating again...haha. OK, OK, OK..I'm going to try to wake up tomorrow morning (it's already midnight, haha) and work out.

I'm gonna head to bed..hope everyone is doing well!!





Thursday, September 23, 2010
Ahhh...really need to start prioritizing. I'm never on here. It took me 2 hours to respond back to my wall comments! I haven't even gone through my SparkMail yet...can't let that happen again.

Weekends are REALLY messing me up..getting me way off track. I'm losing less than a pound a week now because of them. Yeeesh. Well probably a mixture between that and I work out like once a week now. Need to make some changes. I'm creating a structured program for myself for the next 15 days..sort of like a little fitness and health boot camp for me. I follow programs really well.

I also need to try to log in here everyday and post blogs because that definitely helps as far as accountability goes. I started work on the 12..so a little less than a month and a half ago. I've only lost like 5 pounds since then, butttt....I've lost like 9 pounds of body fat. So that's good! I'm going to focus on my body fat more than anything else. I'm at like 44 pounds now..want to be around 28ish pounds. I'm eating healthier while I'm at work and I'm not as tempted to eat the crap around my dad's house because I'm not around as much.

Still..the weekends still get me. Ahhhh....I don't know what I'm going to do. But something is going to have to change. I go out to eat and make bad food choices while I am out and just throw away most of my good work from the week of healthy eating. Something's gotta change. I hope this little plan I have created for myself helps!!

Just thought I'd write a quick little blurb. I'm still here!! Trying to get at least 20 minutes of Sparking in a day from now on. That will be on my check list!! haha.

Love you guys!
xoxo
Lauren






Friday, September 17, 2010
So you guys...like I have been writing in every blog, I have been super busy and not devoting enough time to Sparks like I should. I definitely owe you guys a six month anniversary blog and pics of my journey so far.

A couple weeks back, I was 50 pounds down. That was during my cleanse for work though..and so much of the weight was water and waste weight that I lost. Today I'm officially 50 pounds down! Woohoo!! Gosh, I picked up a 50 pound weight and I can't believe I used to carry that around. Can't even imagine! haha.

So much has changed during that time in me..and not just the way I look. I know I've told my story a million times, so sorry for my regular readers..but here it is one more time.

My whole entire life, my parents (who I love dearly) and other loved ones have put a lot of emphasis on my physical appearance. I was taught that I wasn't worth much other than that, even though I always got good grades and participated in a wide variety of other activities. All that I ever got recognized for were my looks. Unfortunately, looks are never good enough..for anybody..no matter who you are. Everyone finds something wrong with looks..ALWAYS. So not only were my parents making me feel like looks were everything (complaining incessantly when I didn't get ready for school, etc.), they also pointed out every small flaw in my appearance (calling me "pudgy" when I gained an ounce, saying that I was fat when I wasn't to make sure I'd never get fat because I have "bad genes," etc.). My grandma started calling me fat when I was in the eighth grade (5' 2'', 115 pounds)...later, after I confronted my parents about all the insecurities they had burdened me with my life and how I was upset my mom never stood up for me when my grandma was calling me fat in EIGHTH grade, my mom said it was because "she [my grandma] didn't put it the best way-but what she meant is that you have 'bad genes.'" What they mean by "bad genes" is that I have thick thighs and big boobs (I have a medium frame-but my legs are more on the large frame side). But why is that something a 13 or 14 year-old should be hearing when she's growing into her body like everyone around her age!? Gosh, it still irks me.

The result was that I was conditioned to absolutely HATE my body. I never wanted to be in a swim suit in front of anybody, because that's how my parents and grandma made me feel like I should feel like. I can remember doing 100's of crunches when I was in the seventh grade and wanting to count calories even though I didn't understand it at all..but that's what I was conditioned to feel like by my parents. This is what you did if you had "bad genes."

Even though logical me knew that I wasn't fat because the scale and my BMI said so, I always felt like I should lose weight. I keep practically everything, and in my memory box (it's more of a memory huge storage container), I have a binder of when I was 122 pounds (sophomore year in high school)..thinking I was fat and wanted to lose weight. I maintained my weight all of high school, despite having binge eating habits. It wasn't until my last semester that I gained my first 18 or so pounds by the end of it.

Man..was this the end of the world for my parents, I was up to (*GASP*) 143 pounds (if you sense my sarcasm)! The "you've gained weight..." comments from family members never seemed to end. I thought I wanted to lose the weight...but went back into binge eating patterns because I was thinking of how I shouldn't eat certain foods all the time because they are "bad." Food was constantly on my mind, as well as what I was going to eat next. An unhealthy habit that was created because of stupid standards set by my family members to try to control me from getting fat in the first place.

Welp...my family was in for a treat once I went away to college (where I could gain, gain, gain without seeing them and having them complain everyday). Even though initially I lost about 10 pounds of the 18 that I had gained by seeing a personal trainer and trying to eat healthy..that was soon to end. When I went back home after my first semester of college, I started bingeing again...which brought me right back up to 143. This binge resulted in family members commenting on how much I ate and how I had gained weight. I eventually gained another 10 pounds and that's when the comments from other people really started (for a total of 30 pounds). This is when I started to gain weight the quickest. In just 2 years..I was up over 40 pounds..for a total of 60 years in college and 72 overall pounds.

This was when subconscious me literally just stopped caring. I overate until I was uncomfortably full, etc. etc. NEVER worked out. My life was one big binge that revolved mostly around food. Why? I now think it was so I could prove a point. I wanted to be noticed for something else other than my looks. I wanted to give the middle finger to my parents' negative reinforcement that they have used to parent (which sucks). I wanted to show everyone who wouldn't mind their own business that I'll do what I want.

All of a sudden, I felt like others were finally noticing other qualities in me, like how smart I was or what a caring person I was. This gave me the opportunity to gain confidence in other areas of my life. In the meantime..I still gained, gained, gained....until I was 197 pounds. Actually, I could have at one point been more than that..after a certain point I NEVER stepped on the scale because I just didn't want to know. But that is the highest I have ever stepped on any scale as.

I got made fun of by family members and people from high school, people honestly couldn't recognize me at various times that hadn't seen me in awhile, and I was beginning to actually deal with some consequences that being overweight (or actually-obese!) causes (clothes issues, finding a bra that fit, etc.). Keep in mind, this whole time I was gaining weight, I THOUGHT I wanted to lose it. In reality, my subconscious needed to drastically make my point (I obviously have a very extreme personality-how do you think I gained 72 pounds in 4 years and took 50 off in just 6 months? HAHA). Getting made fun of in a weird way made me want to stay fat. I'm SO SO SO stubborn...almost always have to get my way. HA. So I didn't want others to feel like they had control over me and their words could change how I felt about myself and my actions. I have written more about how I have issues with people controlling me in other entries..so I'm not going to go into that. But that was an issue as well.

On February 15, I quit smoking cigarettes after 6 1/2 years of smoking. I'm over 7 months smoke-free now! I was so proud of myself and after about a month (March 9), I re-started my account up on Sparks (I had accounts before but never got involved-didn't want one of those people who made fun of me finding me on here-HAHA). After a month, I had lost almost 17 pounds from quitting drinking (which I quit with cigarettes so I wouldn't relapse into smoking again), exercising, and eating healthy (well, MOST of the time..haha..still had a few bingeing episodes-but habits die hard!). THAT'S how terrible I was to my body before...I binged on like 3,000-4,000 calories EACH day and never worked out. I completely shocked it when I went down to a 1,500 calorie diet and started working out! haha.

Originally my goal was to just make my calories everyday, so I frequently ate the same processed crap as I did prior to losing weight, just less of it. After a month or two, I realized if I ate QUALITY calories and the same amount..I could lose so much more weight and feel 10,000x better. So I strived to do that. The pounds practically fell off, especially when I was behaving.

Obviously, it's gotten harder to lose the weight..but I don't even care about the scale. The new habits that I have thanks to Sparks have added probably 20 years onto my life when paired with the fact that I have quit smoking. My goal weight of 125-130 (17-22 more pounds) will probably be reached by the end of this year, if not..no biggie. I'm happy where I am now too.

My advice to people who are just starting out...STICK with it...regardless of what the scale says or how lazy you feel. haha. IT WILL PAY OFF. I promise..I have been far from perfect in this journey, but what sets me apart from those who fail is that I GET BACK UP after I fall down. Two steps forward, one step back..definitely. In the beginning, I would get off track for maybe a week or two at a time, this amount of time has slowly decreased to days and then just a meal or two. Then I'm back on track and ready to go again! JUST GET BACK UP AND KEEP GOING. What happened yesterday is OVER..time to keep going!!!

On August 12 (I think), I started my new job as a weight loss coach at a doctor's office. Helping people lose weight and gain confidence is a true passion of mine, and I am so fortunate to be paid to do just that. This is something that Sparks is definitely responsible for!!! When I say Sparks has changed my life, I am not kidding! My whole career track is going to be completely different due to my involvement on this site. Although my job doesn't allow for as much Sparking time as I had before, I still love you guys so so so much!!

Here's my journey in pictures SO FAR :)
Before: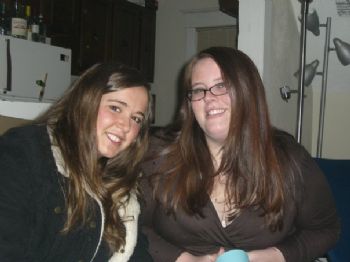 Hiding in my jacket..I did this a lot. haha.




Pretty much completely stopped doing my make-up too! haha.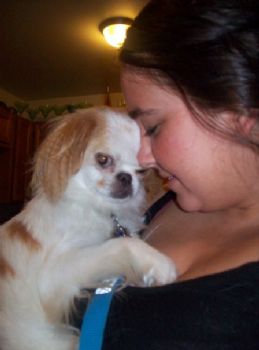 My dog...and my old double chin! haha.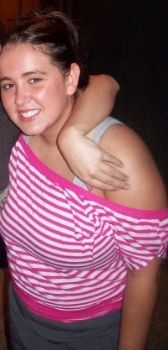 Had to start wearing sports bras because my boobs were getting way too big!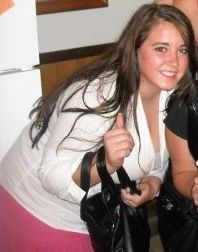 Yikes!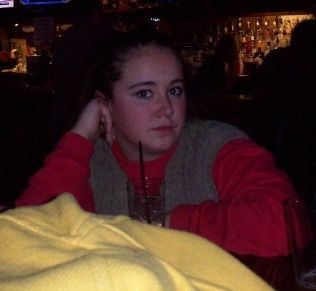 The December before the March that I got on Sparks.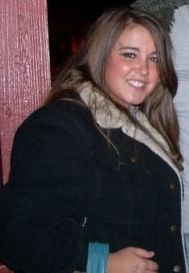 You can see how fat I am just by looking at my hands!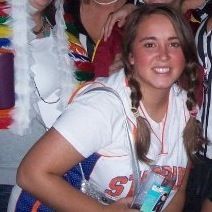 No more cute Halloween costumes for me! haha-Halloween.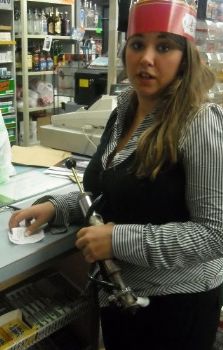 This wasn't even my heaviest! 21st birthday!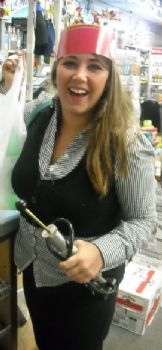 21st!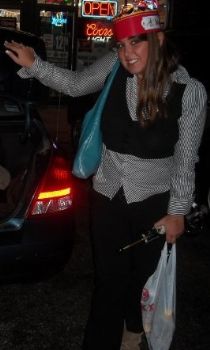 Body shot on the 21st again.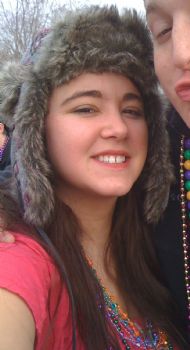 This is the last picture I took before my life started changing. Two days after this I quit smoking cigs and about a month after that I started using Sparks. THANK YOU GOD!! haha. COMPLETELY stopped caring, what-so-ever. haha. As you can see..no wonder people who hadn't seen me in awhile couldn't recognize me!

Afters:
All of this pictures make me realize how fast this all happened...I went through all the pics I've taken since getting my digital camera (I got it when I was around 170ish). My other one broke when I was 170ish in college and I didn't replace it--haha, I think it was because subconscious me didn't want to document my fatness anywhere anymore (which was crazy because I always took a million pictures..which I'm back to doing now, haha). WOWWW...can't believe it. Here we go!!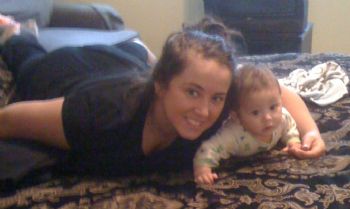 About a month on Sparks!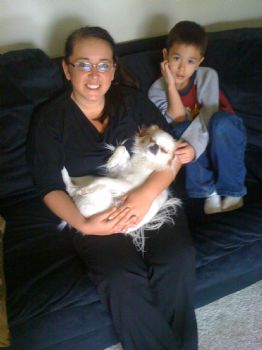 About a month on Sparks!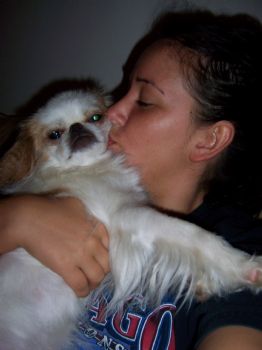 The first pic I took with my new digital camera!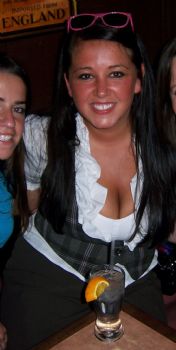 I believe around 168...




I believe around 168-170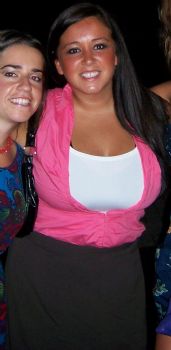 Around 168...period bloat I remember. haha.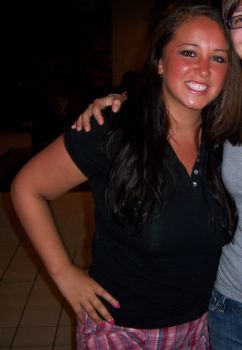 167-ish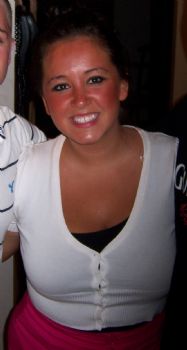 166 probably?




165-ish



165-ish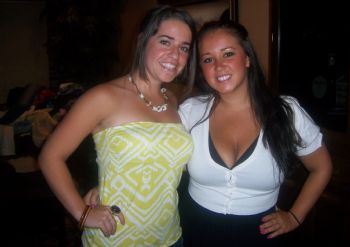 163-ish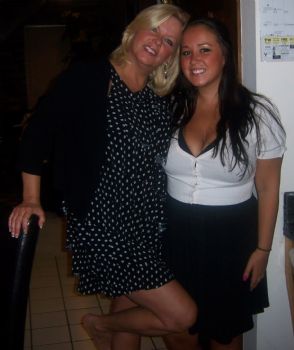 163-ish..my mama. haha. I can remember thinking I looked skinny for me at the time. haha.



Finally at the pool after years of hating my body-regardless if I was 120 pounds or almost 200! haha. That's what this picture will always mean to me. Sunscreen sprayed everywhere!! haha.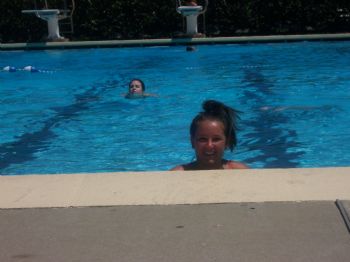 Glad to be back at the pool-I always loved it! haha.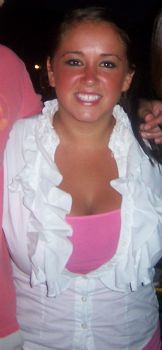 Ruffles are not flattering on big chested girls! haha 163-ish.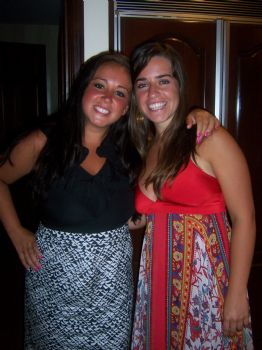 Same dress..but 161-ish now! haha. This dress doesn't really fit anymore :( and I LOVED it. But yay for it being too big, because when I bought it, I could hardly zip it!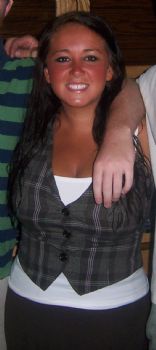 161-ish.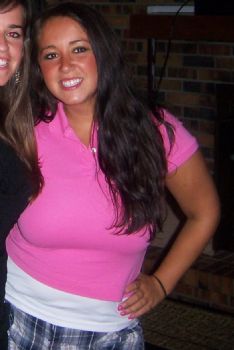 161-ish with a period bloat! haha.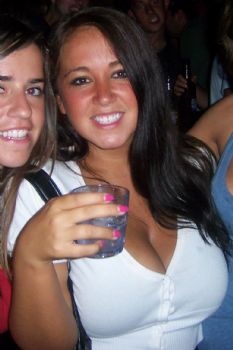 haha, waiting for my boobs to shrink with the rest of my body! 161-ish.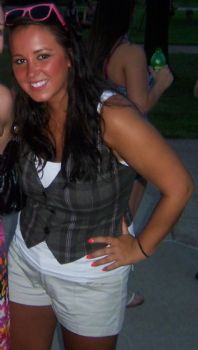 HULLLO 150-ville! haha..159ish.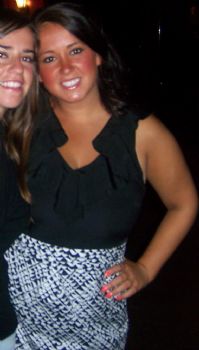 haha-if you don't notice..I wore a lot of the same clothes out..didn't want to buy more when I was going through sizes so quickly. So I was wearing old clothes from when I last could fit in them (in college). 159ish.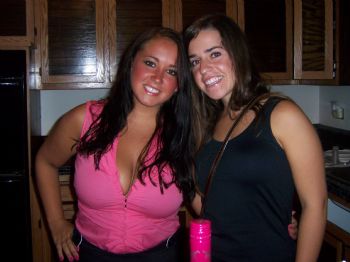 158ish.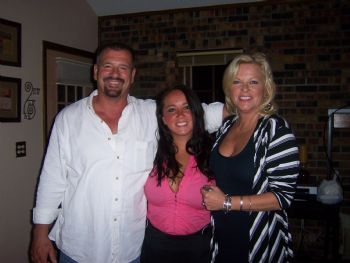 The superficial parents who gave me so much grief..haha. But I still love them anyway. 158ish.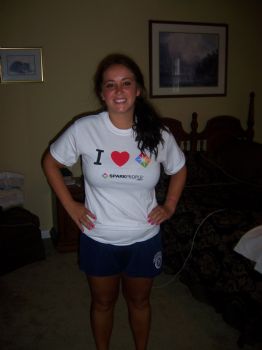 I LOVE SP!!!! My first SP shirt!!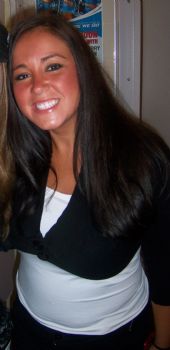 156ish. Funny thing..I bought these shorts in black and yellow too because I like how they fit..I bought them pretty tight so I could grow into them. You can tell here because my fat kinda rolls over. Now I have to fight with them to stay up! haha.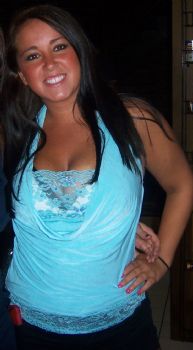 156ish.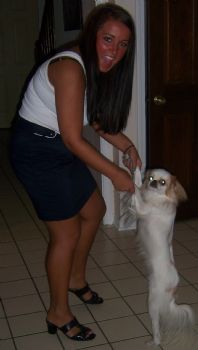 154ish. Love my pooch, if you couldn't tell already! haha.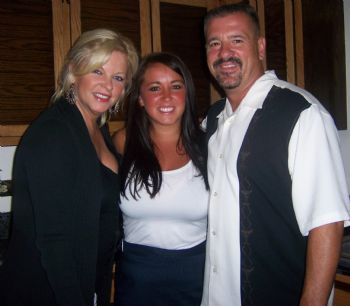 My parents and I. 154ish.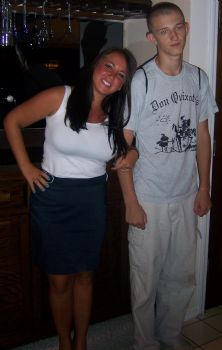 The little brother who notoriously called me fat for 20 minutes when I was first trying to lose weight while my mom didn't say anything. haha (remember that blog entry?). We get along most of the time, I swear. haha.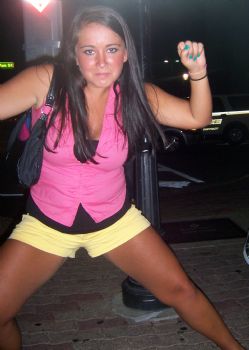 Now when my friends go out for smoke breaks while we are out, I work out while I wait! haha. 153ish.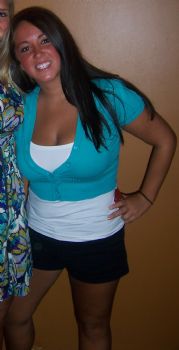 149ish.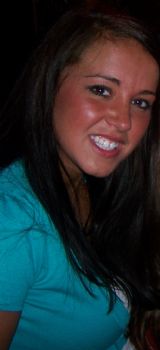 149ish.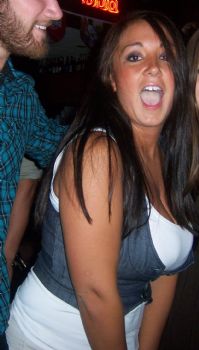 HA! New vest! 148ish.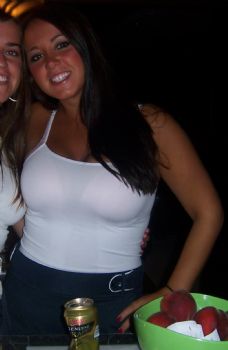 147ish.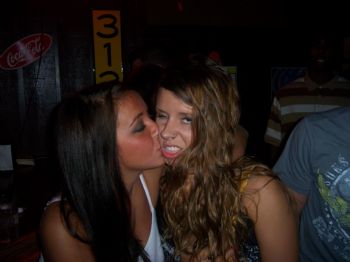 Found my jaw line! haha.. 147ish.




After the cleanse...back up to 149ish.

And then there's this weekend :) haha..I'll post a pic.

Hope you guys enjoyed the pic blog!!!

I'm going to try to completely catch up on here today!



First Page
1
2
3
4
5
6
7
8
9
10
11
12
13
14
15
16
17
18
19
20
21
22
23
24
25
26
27
28
29
30
31
32
33
34
35
36
37
38
39
40
41
42
43
44
45
46
47
48
49
50
51
52
53
54
55
56
57
58
59
60
61
62 63 64 65 66 67 68 69 70 71 72 73 74 75 76 77 78 79 80 81 82 83 84 85 86 87 88 89 90 91 92 93 94 95 Last Page

Get An Email Alert Each Time SPARKGIRL32 Posts