Wednesday, July 29, 2009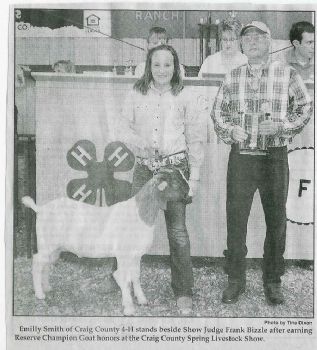 Tomorrow is a big and busy day for me. I know I can get through it in flying colors though. Tomorrow is our County Fair. My husband and I have six animals that will be shown by our grandkids and a couple of their friends. (That's the fun part.)

I will really have to watch what I choose to eat. There are so many unhealthy options to entice me. I thought that I would take some snacks from home and perhaps either take my lunch, or eat at Subway. I could even ice down some drinks along with bottled water from home.

Above is a news clipping of my granddaughter who won Reserve Grand with her Goat.