| | |
| --- | --- |
| | SONGBUDDHA's Recent Blog Entries |




Saturday, December 13, 2008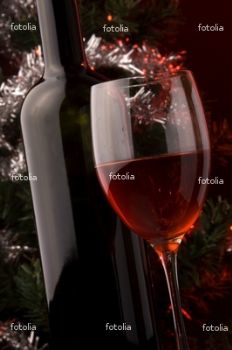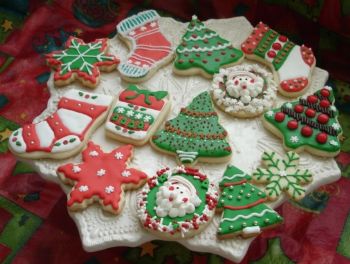 Well I've been trying to come up with some mini goals to shake things up a little bit. I enjoy my daily goals, but it's been 8 months, and the holiday season seemed like a good time.

So, because of the 1,000 events planned in the next month and possibilities for disaster (ie eating my weight in christmas cookies even though I don't even like them that much), I decided to focus on these for mini goals and mini rewards (even though i can't think of any mini rewards, is anyone else reward challenged??)

For each event coming up (parties, gatherings, etc), I will take a long, hard, intentional look at what will be there, and what is reasonable for me to eat (and drink, cause let's be honest, those glasses of red wine up those calories quickly when one such as myself isn't paying attention!)

After taking that long, hard look, I will make a plan. Then I will stick to that plan (yes even if there is unexpected caramel-gooey-goodness I hadn't anticipated). Once I stick to the plan, I get the yet to be decided mini reward. For every gathering. I like the challenge.

A bigger goal for the whole season is a bit more difficult. I live as a live-in volunteer at a homeless shelter for women. It would seem everyone in the city brings us baked goods for the next month, so there are always a LOT of yummies around in excess. But here we need a firm, black and white line (because if it involves decision making, we are in trouble!). So the goal is that not one of these will find it's way to my at times traitor mouth. NOT ONE!

And when I meet that goal, a BIGGER, BETTER reward (again, to be determined at a later date).

I'm pretty excited to meet the goal!
I'll let you all know.

Right now, though, I have to go order the cute shoes I promised myself would be my 25% goal, which I met in July...

Happy Holidays!!!





Sunday, November 23, 2008


They should somehow figure out a way to track attitude.
Every day I track my eating and my nutrition, but nowhere can I track how my attitude is doing.
I guess that's because it's such an abstract, intangible thing. How would you track it?

Well I'll tell you one way.

I've known generally that my negative, self-destructive thoughts were changing. I figured out that they were the biggest barrier I had to doing the things I needed to do. And I can feel that they are changing in little, subtle ways.

But last weekend I got a big tangible example of just how far my attitude has come.

I told my Mom (who drew my name for gift exchange for christmas) that I wanted a particular shirt (a Nebraska Cornhusker shirt if you must know). She asked what size and I told her XL and then resumed playing a game with my nephew without much thought.

Now that may not sound that impressive. But later I realized how that conversation would have gone when I had just started losing weight on SP 7 or 8 months ago, and realizing this was for real, and that none of my clothes fit any more because they were too small.

Here's how it would have gone:

Mom: What size?

Me: (this is all internal dialogue by the way): you had to go and ask for clothes didn't you. Now you have to mention that you are starting to lose weight when everyone knows that you aren't really going to. And it's one thing to lie to yourself, but now you have to admit in front of your whole family that you are ridiculously trying to lose weight. And even more embarrassing is that you are about to admit that you have hope. HA! why hope. THis is just embarrassing for everyone. And imagine how it's going to feel a few months from now when you are back to weighing 260 and everyone is thinking (but not saying), poor thing actually had hope. you are just generally an embarrassing creature so why don't you just say never mind and ask for an inversion blender instead.

Even 4 months ago, if I hadn't thought ALL of the above, I would have been nervous about how humiliating it would be if I didn't do this (the difference now being the word if instead of when I failed).

Last weekend though, 8 months into SP, and I thought to myself nothing more than "well, 2xl would fit now, but i want the shirt to fit for a while, and 2xl won't fit for much longer, so let's go with an XL and wait a bit to wear it".
That's it. The voices were silent. And it took me days after to realize it.

And I want to track that change somewhere!!

Consider it tracked!





Monday, November 10, 2008

I finally feel as if I left the shadow of my vacation behind me. It was a good vacation. I felt good about what I ate (a nice balance of intention and not feeling deprived). I relaxed my daily standards for eating (not too much, but a bit) and exercised several times. Still, my weight loss stalled for a month ( the 2 weeks of vacation and the 2 weeks after). But I've worked hard in the last week and a half to really be in the zone, and it paid off today!
224.6 pounds..
I can't believe I weigh that.
I feel practically waifish!!!

And I am remembering what it is to be remembering and present to SP each day. Don't get me wrong, I haven't missed tracking (aside from vacation when I didn't have internet) for a day. But for the past few weeks, I feel connected to myself and what I'm doing on SP again. I feel the spark, I guess you could say.

It's been over 7 months now, and I LOVE that it feels like the process that my life is!

Did I mention I weigh 224.6???

Sweet.



First Page
1
2
3
4
5
6
7
8
9
10
11
12
13
14
15
16
17
18
19 20 21 22 23 Last Page

Get An Email Alert Each Time SONGBUDDHA Posts