| | |
| --- | --- |
| | SOFT_VAL67's Recent Blog Entries |


Tuesday, July 29, 2014
One thing I have discovered about myself, is that I am not a traditional girl.
Or the stereotypical girl I guess is a better way of putting it.
I despise shoe shopping!!!
So, I am coming to you, spark friends for some much needed advice.
Walking/Running shoes for the overpronator (flat foot)!
Brooks was recommended to me by the people that fitted me for my orthotics.
I understand that they sell this brand and therefore would recommend it, but is it a good shoe?
Is it the best for flat feet?
the best for use with orthotics?
are they worth between 120 and 160 dollars, because every site I have checked this is the standard cost.
Asics is what I currently wear, that and Kswiss tubes, which I do not recommend myself.
The Asics seemed to be a good shoe for walking, but I ordered a replacement pair, in a size 8.5 medium, and I couldnt even get my foot under the tounge.
They fit like a size 6.
New Balance seems to come up on alot of the websites I have checked.
But there are so many to choose from and when I ask for reviews, I get for underpronators or mild pronators.
So, finding the one for OVER pronators has been a hassle.
I went into a shoe store last week and tried on a pair of what they sold, which was Nike, but just to see what is the correct size, then I realize not all shoes are made alike or will fit alike.
I am lost.
We do not have any shoe stores near me that sell Brooks, and very few that sell special shoes, such as stability shoes.
I appreciate any suggestions anyone can give.
I need support for flat feet, and stability and mostly used for pavement, walking track, I dont do trails.
ANYONE?
ANYONE?
BUELLER??? BUELLER????




Monday, July 28, 2014
I know the last few blog posts have been somewhat dark, negative nancy. But I have just been dealing with inner demons that seem to show up in the form of over indulgence and they make me feel so bad about myself and the people around me.

But today I can post a happy-ish blog.
I got on the scale to discover a 4 pound weight loss. Now keep in mind, that I had gained 8 pounds the last time I got on the scale, after vacation.
I was a little taken aback by the 4lb loss, I suspect now that the gain I had might have been partially water weight, swelling from too much salty foods and alcohol I took part in a little pina colada action while at the beach.
Not too mention enjoying a smores and a trip to Dunkin Donuts!!
So, I had nothing to blame it on but poor decison making and lack of walking.
The loss on the scale today is a victory, even if I am still 17 pounds over the weight I was before I broke my foot.
So, as of today, wiping the slate clean and starting here, that is my goal to lose these re-gained pounds and get back to that weight.
I dont think my mind is going to accept the victories totally as real victories until I get back to that place.
Yesterday was a good day.
I made one or two very minor slip ups off my planned meals and calories, but not to the point that they sent me into depressed mode.
I had a whole wheat pita pocket and one barbequed rib that were NOT a part of my planned meal.
But I gave up my late evening planned snack of yogurt and peaches and opted for a small box of raisins instead.

I pretty much have an even balance on vitamin d, calcium and protein, but I am needing to increase my daily iron and fiber.
So, the day was good overall.
and PLANNING to stick to THE PLAN again today.
Just sparking, blogging, recording, and private journaling has really helped me stay focused.





Sunday, July 27, 2014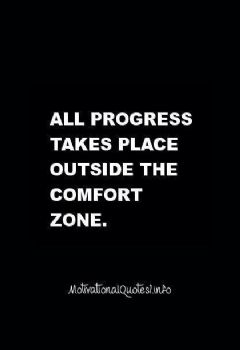 When do you get really serious about your health?
A man I know just died this morning, he was my age, 46. I have known him all his life, since we were little children.
and he has always been overweight, obese, morbidly obese.
I had suspected he had some kind of weight loss surgery in the last few years, as he had lost alot of weight, but he was still very obese.
He had been in and out of the hospital for the last year with heart condition.
He was sent to Jewish Hospital in Louisville, earlier this week for potential heart surgery, but he was too weak and he gave in this morning.
So, I once again find myself sitting here knowing I do not want that to be me.
I do not want to be like my father and have 4 heart attacks, a heart pacemaker and defib.
and still not be healthy,
My father at the age of 74 is now pretty well bedfast, of his own making.
He was offered in hospital physical therapy for 2 weeks to help build up his muscles and get him back up moving with the help of a walker or cane.
He refused.
Opting instead to come home and crawl into his bed, where he slipped out of last week and my brother had to try to get him out of the floor and back into the bed.
Parents become a medical burden to their children, usually not by choice, and usually after fighting to stay independent.
Not my father, he has given up. The only thing is, the doctors cannot find anything physically wrong with him. Other than the fact that he did work underground in the coalmines most of his life and therefore has breathing problems and wear and tear on his body, bones.
When do you decide to just give up?
When do you choose to fight?
I fought, then I gave IN, NOT UP, BUT IN.
I am the first to admit the last few months, I have been struggling.
I havent been careful about what I eat, mindful, but not careful.
I knowingly have eaten ice cream and burgers and chips and breads.
and every single time afterward, I have felt guilt, I have felt failure.
So, when do I start fighting again?
Proof positive that WLS isnt always the answer, a man I know had the surgery 4 years ago, he has gained back at least half of the 180 pounds he lost, and is now starting the process to have the surgery AGAIN.
He has undergone at least 5 bowel and stomach related surgeries since.
When do I start fighting again?
When do I say no longer will I accept that failure? When will I stop giving in to cravings and thoughts that its ok, now, worry about it later.
Well it is later.
I dont want to go out like them. I might, no one knows the future, even thin and healthy people develop illnesses that they cant overcome, the lady I stayed with last year before she passed, all of her life, she stayed busy, worked, and was in good health, physically.
But a fall and a broken hip and surgery and she never recovered, she went down hill from that day on.
So no one knows what is going to happen.
The healthiest of us, the sickest of us, no one knows how it is going to end.
But I know this, I dont want to struggle anymore.
I am killing myself not only with my food choices, salty and fat and sugary, but I am killng myself with what I am doing to myself mentally, back and forth with the depression over food.
I just dont want to go out like that.
I guess you could say at least those guys tried, right? Some look at it like surgery is the easy way out, well it cant have been easy for them, it cant have been easy for those others I have known who suffered health problems and numerous surgeries after.
I do know a few who have been successful after.
I think those people would have been successful without it if they had chosen that road.
That is one reason why I dont think I would be successful after surgery. Because I had a small success on my own, then I just got tired of trying. Well I have rested long enough, its time to get back to work.
I dont want to be in this place in my mind anymore.





Friday, July 25, 2014
Today I had intended to make cabbage rolls, but instead I ended up just throwing everything into the crcok pot and I ended up with a delicious soup.
Cabbage, ground beef, tomatoes, carrots, mini bell peppers, of all colors, and rice.
Garlic, oregano and ground red pepper.
I dont know what its called, but it is tasty!
In other news. I got my appointment for August 4th to have my nerve conduction study.
Hopefully this will give me some idea of what is going on with my foot.
I know the ortho asked me to wait til Sept, his reasoning being that my foot hasnt been in this condition long enough for them to determine what is going on.
But he isnt the one who has to walk on a numb foot and not be able to walk for exercise, to just walk from the living room to the bedroom, etc, is annoying.
Not so much painful, just the constant feeling of a foot asleep, dead, numb.
I cant wait.
I dread it some too, I have been told these tests can be somewhat painful.
But the thoughts of walking around like this for another two months is more painful.

And in even more news, I have made a personal decision to delete some facebook friends and also, to cut some ties to some so called real friends.
I dont have girlfriends anymore.
Everyone wanted me around when they were single, when they wanted someone to have lunch with, go shopping with, hang out in the bar with.
I always thought, wow, I have such amazing friends, but what I discovered was that I was nothing more to any of them but filling, a wing-man!!
Well, it hurts to finally let that sink in that I wasnt really ever their friend, but just someone to fill a void while they were single, while their husbands were at work, or kids in school.
Now, when Honey is at work, if I go anywhere, I go alone.
I have stopped asking any of them to lunch or dinner, I have stopped asking any of them to go shopping, or to even just ride around with me while I run errands or vice versa.
No, I do not have one single friend out there who I can spend time with.
I dont know what it would feel like to have one of them call me up just to talk and laugh.
Or even Facebook message me,
I always make the move to begin a conversation.
And I know that for a long time, I probably wasnt every much fun to be around.
I went thru a very hard time during the first part of 2013, well, thru most of that year really, up til the fall at least. And another thing I figured out was, once the drama was gone, so were they.
Told me that they were probably just being my friend to hear how bad my life was so they felt good about themselves,
My so called best friend since grade school, who used to ask me to do stuff all the time, even if it was just to come to her house and sit on the porch and chat. she doesnt even speak to me anymore.
On occasion she will comment on something I might post on FB,
But our friendship as it was is gone.
I have no one.
But myself and right now, just staying at home and looking for something to do to kill the boredom of my life since i cant walk, I watch Netflix or read or clean house or SP.
Sometimes I just get out of the house looking for something to do, today I stopped at a few yard sales, but I didnt buy anything. I checked the mail and I came home.
Last week this mood hit me, and I decided to get out of the house and go look for something to do, but all that crossed my mind was places to eat, I went to the store intending to buy a bunch of junk food and get on a bender, but I didnt.
I know I need a job, or a hobby or to volunteer, but with the situation with my foot, I really dont think I can work right now. and besides, theres no jobs around here for me.
We dont have stores or fast food or shopping centers, close by, we are at least 20 to 30 miles from anything of that nature, or offices.
I have over 300 FB friends, and not sure how many SP friends.
But not ONE single real friend.
and believe me people, there is a huge difference between friends and FB friends.
A good many of them only want to be friends with you because they dont really like you, or they want to see your page so they can spy on someone you are friends with, or they want to see what about your life makes them feel better about theirs.
I get that,
I have been guilty of doing the same thing.
But, the way I feel right now, I dont really care and I know we are all just looking for one real friend.
I dont need 300. I need one. Who is real, who is genuine, who is flesh and blood and I dont have them.
I have had to come to terms with the fact that it must be me.
I must be needy or there must be something about my personality or maybe they dont want to be seen with me, or maybe I smell bad.
Whatever it is, I have had to accept it.
I am not depressed over it, I am not really sad, I dont hate them or really even care about them at all anymore.
It has sunk in that this is the way it is and so why hang on to those who dont want to hang onto me.





Thursday, July 24, 2014
I came to a conclusion this morning. I am a very very indecisive person.
Making something as simple as a doctors appointment, or a hair appointment, for most people, takes as long as picking up the phone and making the call.
But for me, it takes weeks of research, asking questions, and then picking up the phone and laying it back down at least half a dozen times.
I sit here, one month into this problem with my foot and still havent made an appointment with a Neurologist.
There are people out there reading this right now, thinking whats the big deal.
Well in a nutshell, I live in a very rural area, we are served by one hospital in the area.
There are 2 neurologists who see patients here and I have seen them, and do not care for them, both.
So, I cant decide, do I go ahead and take my chance with the lesser of the two evils, or do I branch out and go outside of my comfort zone and drive another 50 or 80 miles to the next area where there might be someone with hopefully more knowledge???
My problem is this.....I know this isnt going to just be a one time visit, I know they are going to want me to come back, twice, three times, four times, more?
If I have to end up having surgery, this is a burden on my partner who cannot take off work at will.
On my family who would probably have to drive me there and back, as I do not like to drive outside of my comfort zone either.
The lesser of the two evils is looking more desirable as I type.
The problem isnt so much the doctor, I went to this neurologist for quite awhile. It is the wait time to see her, hours and I mean that sincerely.
I have sat in her office up to 3 hours at times.
And the hospital she is affliated with, I do not care for.
But the numbness in my foot is not at all better and doesnt appear to be improving and the orthotics havent come thru yet, still waiting for that call.
So, the decision is becoming easier for me.
Second opinions are always an option.
I just really want to walk and I know if I am ever going to be able to get back to the track I have to take care of this problem.
I guess sometimes talking it thru is a good decision.
Am I going to regret this!!!!



1 2 3 4 5 6 7 8 9 10 11 12 13 14 15 16 17 18 19 20 21 22 23 24 25 26 27 28 29 30 31 32 33 34 35 36 37 38 39 40 41 42 43 44 45 46 47 48 49 50 51 52 53 54 55 56 57 58 59 60 61 62 63 64 65 66 67 68 69 70 71 72 73 74 75 76 77 78 79 80 81 82 83 Last Page

Get An Email Alert Each Time SOFT_VAL67 Posts