| | |
| --- | --- |
| | SOFT_VAL67's Recent Blog Entries |


Sunday, July 13, 2014
Beach pics---only a few, as I am short on time tonight.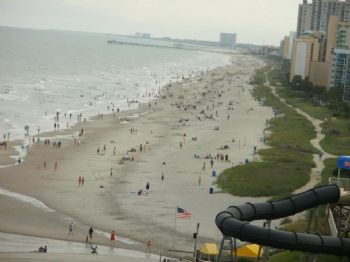 I will try to add some more another blog.
Tonight I am anticipating this long put off and long awaited for doctors appointment tomorrow to get some answers, or at least begin the process of getting some answers, over my numb foot.
It has been this way since June 21st and I should have gone to see what was wrong before now.
But when I called to make the appointment they wanted to see me July 7th and of course, I was on vacation then.
So, enough procrastinating.
I dont know if the ortho can do anything other than xray and follow up with information about the broken bone and how, or if, it healed.
and if there is some relation to the numbness.
The whole bottom and the two big toes are almost totally numb.
I am hoping they will order some nerve studies and maybe a ct or mri.
I honestly dont know if there is anything that they can do, surgery?
I am more than willing if they can bring the feeling back.
So, this is whats on my mind and then theres my thumb.
It would be somewhat comical if it wasnt so sad and disturbing.
Going to see the doctor over my foot and oh, by the way, while I am here, can someone take a look at my thumb???
I am sure there is some ligament or tendon damage, but it is actually beginning to feel better.
As long as I dont have to put pressure on it, or try to bend it.
I just really want to find out something about my foot and go from there.





Saturday, July 12, 2014
Home from vacation. Had a good time, but not as good as it could have been.
First, injuries and pains and aches plagued me the whole time.
On July 3rd, I injured my thumb. I hyperextended it and had to go to the ER.
Xrays showed no break or dislocation, but they wrapped it up to my elbow, and that lasted all of about an hour.
I went to Walmart and bought a thumb stabilizer, which I had to wear the whole time.
I am just now beginning, a week later, to get some of the use back. I can now hold a pen, or a utensil without extreme pain. But it is still very sore and the slightest wrong move and pain shoots thru my hand.
The ER doc thinks it might be possible tendon damage.
I am hoping its just bruised. I will see the doctor for it on Monday, when I go for my foot.
Speaking of the foot----Yes, it is still numb and needless to say, walking around on vacation was not alot of fun.

If I got my walking in early in the day, such as walking down the street from the hotel to the Dunkin Donuts for coffee. We did do one day of sight seeing and walked around some.
But I ended up sending the others on without me, which was ok, I enjoyed my nap.
For the most part I laid on the beach, soaking up the sun and soaking in the sights of all the people enjoying the beautiful weather.
We had fireworks the last night there and rain early the next morning, which had moved out by the time we started home.
The long drive took alot out of me.
Then to come home to dealing with trying to help my son get his dog back from an animal shelter/vet, who was essentially holding him hostage for emotional blackmail for money!!!
I spent the better part of the day talking with folks from the local spca, and they must have contacted these people, because they told us we can come and get the dog.
All of a sudden, this dog went from needing major and very costly surgery, to hes fine you can come get him!!!
This was a long story and sometime I will share. Right now, I am just hoping they keep their word and let us come get the dog.

So all day yesterday, aside from a quick grocery store run, I spent doing laundry and catching up on housework.
Today I am playing catch up on social media, and getting all my unpaid bills ready to be paid and getting ready for this doctors appointment on Monday.
I am not sure if the doctor I am going to can really help me, he is an orthopedic sports injury doctor and the problem I am having, I am almost sure, is nerve related.
There are ZERO neurologists in my town who I would go to.
So, if that is the case, the next course of treatment, I guess I will have to hope I can find one who isnt too far away.
I will add some pics of vacation later on, too tired to focus on much this morning.
I will say----yes, I had a donut with my coffee.
Yes, I had a buffet, prime rib and scalloped potatoes, and green beans and black forest cake!!!
and yes, I enjoyed a pina colada, or two.
Vacation!!!!
and believe me, I am not in need of any "told ya so" I am well aware of the damage I have done to my diet.
I havent been on the scale yet.
But I am aware, as I am so so tired, drained of energy and feeling bloated.
Just cant wait to find out what is going on with my foot and to begin treating it or find out what can be done to change it.
The thumb, I am sure is healing, I am wearing the stabilizer most of the day and hopefully it will heal soon.
I hope nothing else gets broken or torn or smashed or cut!!!
I am really ready to heal.





Wednesday, July 02, 2014
As some of you know by now, I have been having an issue with my foot for going on 2 weeks now.
Today, while doing some research I happened across a condition called tarsal tunnel syndrome.
Similar to Carpal tunnel of the hands. but this is in the feet.
After reading, I came to the conclusion, without medical support mind you, that this is what is wrong with my foot and the cause for my numbness.
One of the causes is an injury that doesnt heal right, such as I had with my broken metatarsal bone last year.
And pressure from a pinched nerve, or it could be the build up of the callus where the bone tried to heal itself without surgery.
One of the suggestions of the article is to stay off the foot and use ice and anti-inflammatories.
That is easier said than done.
But it does seem to be worse today. Yesteday it felt like my shoe was on the wrong foot and today it feels like a dead tree trunk in my shoe.
I fear falling more than life itself as I have fallen several times in the past.
Falling is a real fear for me and so I will stay off the foot as much as possible.
Hopefully I can speak with my doctor tomorrow and ask if she can arrange an appointment for some nerve tests soon.

But vacation is still on for this coming week and so that means I will have to limit my sight seeing by foot and hopefully just enjoy the sun from the beach chair.
I broke down and had my unruly frizzy hair cut today and I think it turned out pretty good.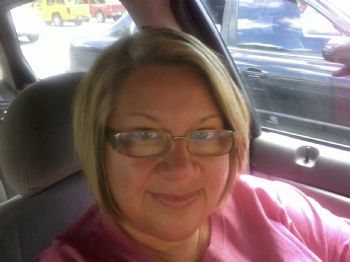 short and sassy and manageable!!!
Here is hoping everyone has an enjoyable and healthy and safe holiday, I probably wont be on here alot the next week as tonight is Honey's last night and tomorrow begins vacation.
Much love to all!!!






Wednesday, July 02, 2014
I thought I had done poorly yesterday. I was feeling discouraged, but when I sat down and sparked all my food for the day, I found out I had eaten below my calorie level and still could have a snack, so I had a white chocolate strawberry yogurt and a cup of milk.
I think the reason I am feeling so discouraged is because I havent been able to walk. I wake up daily with the best intentions, but the fear of worsening the condition of my foot keeps me home.
Yesterday I walked a little going to and from car into stores. Have you ever accidently put your shoe on the wrong foot??
Well that is the only way I can explain how it feels, it feels off, like something foreign.
I know I should have gone to the doctor over this by now, it has been this way for 10 days now.
Numb in my toes.
Just a constant numbness,
In other news, the tropical storm/possible hurricane moving up the east coast, should be moved out of the Carolinas by Friday night. We arrive Sunday.
Here is hoping it takes its rain with it and we can enjoy this trip.
I should have known!!!

Fourth of July will be spent here at home, hopefully get to have a cookout, probably not with family though, seems my family are content to stay away from each other and stay indoors, cant blame them right now though, it was around 90 in the shade yesterday.
I need a haircut, I missed my chance with my girl, shes busy now and with the holiday approaching, I will probably end up having to go to Cost Cutters, where they dont know my hair and dont take the time to get to know it, they just wack on it and you leave feeling ripped off and ugly!!! lol.
Such is life, going to the beach with bushy bushy hair during a hurricane with a bum foot!!!
I will try to find some positive today.






Tuesday, July 01, 2014
By now I had hoped to be celebrating a minor loss and be psyched for vacation.
But I am not.
I am not prepared, I need to start packing and organizing, I am a firm believer in making lists and so far, I havent even done that.
Went shopping yesterday and just wasnt into it, couldnt think of anything I needed.
My mind is in a fog and my body is in a funk!!!
I had thought and hoped that the numbness in my foot was lessening. But I now think I am just getting used to it.
I have an appt with the ortho who treated my broken foot but it isnt until July 14.
So, I have this vacation coming in 5 days and I am torn, looking forward to seeing the ocean and relaxing on the beach.
But really dreading the packing, unpacking, repacking, unpacking again, the spending too much and eating too much and abbibing too much.
And then knowing that all that walking might lead to more problems.
Hopefully not, I havent walked in a week and it is bothering me both physically and emotionally.
When I dont walk and someone asks if I am walking, I feel like I am failing, them and myself.
But it isnt all dire.
I havent gained.
So that is something, right?!
Had such weird dreams last night, woke up to my phone going off at 630am, and got up, went to the bathroom and had all my walking gear laid out, then I heard that old famailiar sound, of rain hitting outside.
Where has all this rain come from???
Last year on our very first day at the beach, it began downpouring, rained all night and the next morning.
I got so down, here we had drove 8 hours, spent out the ying yang for our room, and were sitting inside watching rain.
But by the middle of the second day it stopped and we did enjoy ourselves.
I want to enjoy this trip, I hope the rain stays away while we are there.
I know this might be the last time we get to make this trip for a few years.
We have agreed, if Honey's job is still here, so many men around here being laid off, jobs being ripped away from men.
Well we agreed we will put as much into savings as we can and use what we have surplus to have our road paved.
Pay off as many bills as we can and get our debt down in order to have the road paved and that is very important for winter driving.
So, I want to enjoy this trip.
But I am so discouraged over my foot and worry.
Maybe by Sunday I will be in better spirits.
I just wish I could regain my focus.



1 2 3 4 5 6 7 8 9 10 11 12 13 14 15 16 17 18 19 20 21 22 23 24 25 26 27 28 29 30 31 32 33 34 35 36 37 38 39 40 41 42 43 44 45 46 47 48 49 50 51 52 53 54 55 56 57 58 59 60 61 62 63 64 65 66 67 68 69 70 71 72 73 74 75 76 77 78 79 80 81 Last Page

Get An Email Alert Each Time SOFT_VAL67 Posts