| | |
| --- | --- |
| | SOFT_VAL67's Recent Blog Entries |


Tuesday, September 30, 2014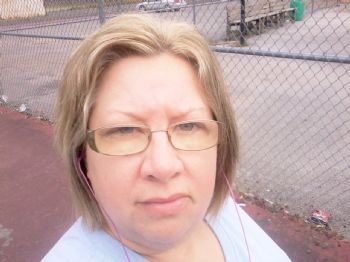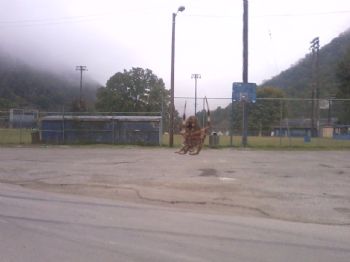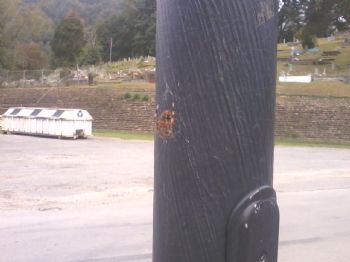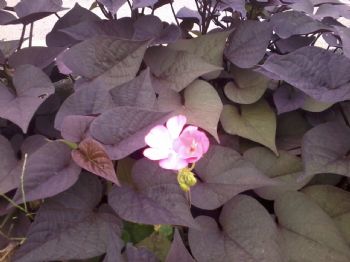 Today is my birthday. I turned 47 years old today. I spent the morning, the same way, and in the same place as I have spent the last 3 birthdays. At the walking track, walking.
I was there at 730am and I walked 70 minutes.
I stopped and took a few pics along the way.

I woke up this morning and washed my face and looking in the mirror, trying to see what 47 looks like, and just hours earlier I was only 46, so I was trying to see if I looked any different.
Lol.
What do you think a 47 year old woman would get for her birthday?
Cramps, chin acne? that time of the month?
Yes!!
I welcome it, it means I am not as old as I thought, lol.
Considering that a few months ago I had really thought that part of my life was behind me.
But the doctors told me that my blood work showed that I was not in menopause, probably my low vitamin d was contributing factor.

I think I feel pretty good right now.
I felt let down when I came home, ripped my clothes off and got on the scale, the number was NOT what I had hoped it would be.
I am not down any!!!
That really bothers me alot, because i am really beginning to feel like something is wrong that I am not losing any weight.
I am counting calories, eating my veggies, drinking my water, walking.
I know I can add more calorie burn, and I can probably even cut my calories by a 100.
But I really just dont get it.

But I am not going to dwell on it.
I am healthier right now than I was on that birthday 3 years ago and I have worked hard, even thru the pain of a broken foot and alot of emotional upheavals in my life in the last 2 years, I have stuck with it, I havent turned back to living a life of poor eating habits or being sedentary.
I feel pretty good today. I feel like I have made positive changes in my life.
I can remember about 10 years ago, at a much younger age, going to a doctor and being told my cholesterol was reaching the dangerous mark.
He wouldnt put me on cholesterol medicine, he warned me of the dangers of some of those meds and he told me that with better eating and exercise I could reverse that on my own.
Sure I thought, one more doctor telling me how to lose weight.
But I am glad for that moment.
Because today my cholesterol is normal and while I did gain some of the weight back that I lost, I am still 53 pounds less today than I was then.
And I know I shouldnt focus only on the number.
I cant help it though.
I feel I have learned how to eat and how to cook healthy and how to exercise and I am doing pretty much everything right.
I dont smoke.
I rarely ever have a drink.
I walk, lift weights, stair step.
Eat healthy.
So, all I can do is try harder and I will. I hope next year when this day rolls back around, I will be down some more pounds.
Maybe 50, or 40, or even if its only 20!!!
As long as I am alive and able to get up and go walking and I dont sit on the couch and complain about how old I am and how sick I feel.
Any day above ground is a good day!!!






Monday, September 29, 2014
I didnt work out today.
As the evening wears on, I am beginning to feel a little guilty over this.
There are always going to be days when finding the extra time to workout is hard. But today wasnt one of those days.
I just chose not to.
I cooked and cleaned and did a few little things around the house and I feel I have eaten pretty well.
Other than a little extra butter on my potato for supper, I did well.
Lots of fruits and veggies. Lots of water and the right amount of protein.
I just didnt work out.
So, here is my question, do each of you work out every day???
How important is your exercise routine to weight loss overall?
I walk almost daily.
Weather, or problems with my feet have really been the only real causes to keep me home.
But overall, I would say exercise is more important to my emotional and mental health.
This is a personal opinion keep in mind.
Yes, I know working out is important. I am not trying to suggest it isnt.
I am just wondering about people out there who have lost weight without doing an abundance of exercise.
I do plan to walk tomorrow and I am not even going to let the weather stop me.
This will become a tradition for me.
Tomorrow, save any unforseen issues, will be the 3rd year in a row I have spent my birthday at the walking track.
I havent lost much weight at all in the last year and have struggled at times.
But this is not a habit I am willing to allow myself to give up.
Lose weight or not, I am better off today than I was 3 years ago and I will keep working at it.






Friday, September 26, 2014
"Of all the things I still remember
Summer's never looked the same
The years go by and time just seems to fly
But the memories remain

In the middle of September we'd still play out in the rain
Nothing to lose but everything to gain
Reflecting now on how things could've been
It was worth it in the end......." Daughtry.

So, September has come and is quickly on its way out.
So many memories and dates to remind me this month contains.
Days spent with a long lost friend, who I cannot ever forget or get out of my mind!!
Try as I might.
But as I do sit here and reflect on this particular September and ones past, I believe the painful memories are slowly being pushed back into the recesses of my mind.
I dont speak of this friend much anymore, or wonder why things happened the way they did.
I have stopped putting them on a pedastal and myself as being the cause of their actions.
I have come to accept that people have flaws and I am finally lifting the veil I had placed around the whole situation and seeing that they made the choices they made for whatever reason that suited them.
Nothing I did or said caused them to behave the way they did and I have finally seen their imperfections.
But I will say this.....the time I spent hanging out with them and the long talks we shared and every single minute I spent with them in my life was absolutely 100 percent worth it.
I will never ever want to forget them. and even though they pretty much just walked out of my life without explanation or looking back, maybe that was the way they are.
Maybe our friendship meant less to them.
But I am glad to have known them and feel like it shaped and changed me to be tougher and stronger person!!!!

So, the date of the anniversary of my brothers death, came and went without much fanfare.
I chose not to bring it up and just honor his memory in my private thoughts.
And with only days left to go, my birthday coming up has brought about mixed emotions.
Wondering what the age of 47 will bring.
Wondering if I will really begin to feel, or even act my age???
I really hope not!!!
And by the way, how does one ACT their age?
Somewhere inside a cave is there writings on the wall that tells how one should behave at each year of their life??
I think the concept is best summed up in the Bob Seger song, Rock and Roll never forgets.

"So your a little bit older and alot less bolder than you used to be, well you used to shake em down but now you stop and think about your dignity".......
Yes, I guess I can understand that, for example, my friends and I used to go out bar hopping in our 20s and we would see ladies there in their 40s and 50s and we would sit and talk about how we would never be like them.
We would never be so desperate at that age to get out and try to dress younger and dance and act younger and hang out with a younger crowd.
I am laughing at the young me for thinking that way.
While I no longer go to bars, it has more to do with me not drinking than age.
and being that i am not single.
Who knows if I would if I were. I wouldnt mind going out dancing with the girls. I wouldnt mind dancing with a young hottie lol lol!!!
Reflections on alot of thoughts and feelings today.
I dont know what 47 is supposed to feel like, or look like. But I think I look alot younger than some of my friends my age and then I say to myself, how does that matter?
The fact I dont have wrinkles around my eyes or mouth and my skin is still pretty firm, makes me look or feel younger???
That is something to be proud of? Something that makes me better or happier?? Maybe ever so slightly.
But.....I guess of all the things that I can be at this age, I can say that being able to walk and workout and focus on good living, not smoking or drinking, enjoying laughing and not focusing on a number, but on a feeling.
I am not younger in fact.
I am 47 (in 4 days).
So, what now????






Thursday, September 25, 2014
Feeling a little better today, after 4 days on antibiotics. The coughing wasnt nearly as bad last night, I finally did sleep a few hours straight thru, and was only woken up with violent bouts of coughing twice.
I still have a dry hacking cough that comes on when I get too hot.
But at least my throat isnt nearly as bad as it was.
I am going to try to get up and go for a walk in the early morning while its still cool outside. I hope I am not overcome with a coughing fit.
So you know how we, those of us who love the scale, always weigh after we have pretty much striped down to nothing and wouldnt dare consider ever getting on the scale, or making it count, with our shoes on.
But today I did just that and I was expecting a high number, but I was pleasantly surprised to see that I was down, fully clothed in the afternoon with my shoes on!!!
Lol, I almost only ever weigh first thing in the morning, sans clothes.
So, I guess I am doing better than I thought.
Now, if I can actually get back to working out and eating healthy, no more popsciles and ice cream for my sore throat, I might even see a lower number soon.
I bought myself two new shirts, its about time, for my upcoming birthday.
I was sorely disappointed that I wasnt able to go down a size, but I needed new shirts badly!!





Wednesday, September 24, 2014
I sincerely hope none of you, not even my worst enemy, gets what I have had. I only know to call it, colditisflumonia!!!
And it really sucks.
It started out as a sore throat and by sore, I mean, crying, praying for death, pain beyond words sore.
This lasted a total of 6 days. Only really letting up yesterday.
Finally on Monday, I went to the clinic at Walmart, because shame beyond shames, my own doctor doesnt see walk-ins.
After signing in and having a seat, in the tiny cramped little waiting vestuble, with several other sick people. I was told by a man, with a very sick little girl that he had been there nearly 2 hours already.
I sat about 5 more minutes and got up and left.
I bought myself a vaporizer and some medicated vaposteam.
I called my doctor and asked her nurse to call me in some antibiotics.
Now I dont usually take them, I know the whole resistance belief and I choose not to ask for them often for that reason.
But I really sincerely believed I had strep throat.
I have so far avoided the Nyquil, which I loathe. Nyquil works in the opposite on me as most people.
Instead of allowing uninterruped sleep, all it does is make me jittery and jumpy and extremely sleepy and yet doesnt stop the coughing and pain from sore throat, so I am just drunk off my ass on Nyquil and lack of sleep and still cannot sleep.
I have been taking Alka Seltzer for cold and sucking on cough/sore throat lozenges.
I have waffled back and forth between hot and cold liquids and devoured an entire 12 pack of popscicles.
Yesterday my throat let up hurting and I actually felt some better.
So, I cleaned house. I dusted and did laundry and wiped my bedroom down with antiseptic anti bacterial wipes.
I cooked supper and for the first time in days ate something other than ice chips or soup.
But now I am left with a persistent dry hacking cough.
In the last 2 nights, I have managed to sleep 2 hours. In between coughing.
I am still trying to stay away from the Nyquil.
So, I got up at 4 am, then again at 6 am, then finally again at 7 am.
I feel like what the cat dragged in and my left eye has been oozing and mattering over in my fleeting moments of sleep.
It is bloodshot and I am sure there is some infection there as well.
I am hoping to go to the store today to find some non drowsy cough medicine and hoping even more for sleep tonight.
I have had it, my body wont hold up much longer.
And forget the fog I am in.
No driving, and forget about walking.
I will just be happy when I can go an hour without coughing up whats left of my lungs.
I thought my immune system was stronger than this.



1 2 3 4 5 6 7 8 9 10 11 12 13 14 15 16 17 18 19 20 21 22 23 24 25 26 27 28 29 30 31 32 33 34 35 36 37 38 39 40 41 42 43 44 45 46 47 48 49 50 51 52 53 54 55 56 57 58 59 60 61 62 63 64 65 66 67 68 69 70 71 72 73 74 75 76 77 78 79 80 81 82 83 84 85 86 87 88 Last Page

Get An Email Alert Each Time SOFT_VAL67 Posts