| | |
| --- | --- |
| | SNIKWAD's Recent Blog Entries |




Saturday, July 14, 2007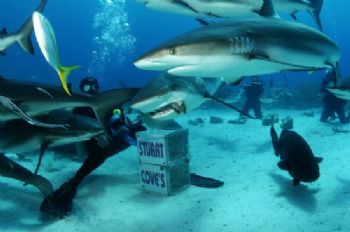 Well, I'll give myself a pat on the back and a firm kick in the nads ... for doing a great job AND for falling short at the same time, mind you. It was a rough week ... full of soreness, aches, pains, bruses ... plenty of cursing and buckets of sweat.

So, just the facts, right? Ok, just the numbers that matter ... Calories burned this week - around 17500 (well short of the 20K target) ... weight today 185.7lbs (well over the 184lbs target).

But it's not all bad ... I can really start seeing that six-pack coming in !!! Looking forward to a SLOW week ... and I REALLY MEAN IT this time.




Thursday, July 12, 2007


Okay, YES there is a MAJOR problem ... two problems: a) Recovery time (sleep) and b) Nutrition (Food). Yes, the human body has limits ... and I think that I found mine.

Yesterday, *ONLY* 2000 KCALs burned in two BRUTAL Krav Maga sessions ... who knew that working out at the gym on the elliptical was easy ... but compared to getting punched, kicked, thrown, choked ... wow, I'll take the elliptical any day. Food wise, I was eating like a race horse ... 4000 KCALs consumed ... but it was going to re-build and toughen my aching muscles, tendons, ligaments, joints ... even the hair on my head seemed sore yesterday.

Today, at least I pulled myself out of bed to try and do a regular (easy) session on the elliptical for an AM start ... but I could only muster 25min/500 KCAL burned. Yes, I was very disappointed, ha! I made up for it with Krav Maga (yes again), Kenpo (yes again) and Kickboxing ... for a total of 3300 KCALs burned. A pizza from Spin Pizza helped to get my intake up to 4000 KCALs consumed ... and tonight, I'm feeling alot better.

So far this week ... 9730 KCALs burned. Right now the rest of the weeks planned activities put me around 18K KCALs burned if I can keep up ... short of my 20K goal (knew that I should NOT have skipped Sunday).

But as far a limits go ... seems like 3K per day is pretty close to mine, ha!





Tuesday, July 10, 2007

Wow, fitness wise the day went well ... amazingly go ahead put 4200+ calories into the books for me. As for meals, wow ... my target was to eat AT LEAST 4500 calories, but I fell short. I even traumatized a few folks reverting back to "junk food" to help me make it through the day. Taking yesterday off, turned out to be a good thing ... even though last night I was kicking myself for not going. But I think that the extra rest and food helped out alot.

So the day started out SLEEPING IN ... wow, slept through the 530am wake-up call. My alarm clock will blare at you for 90 minutes before it says "Forget it, he ain't waking up" ... and shuts itself off. So I finally came out of my coma and cracked my eyes to look at the clock around 7:40am ... too sore and stiff to do anything but roll over and sleep for another hour.

9am found me sitting in the drive through lane at Chick-Fil-La ... dumbfounded over my order: Chick-Fil-La Chicken Biscuit, Chick-Fil-La Butter Biscuit, Orange Juice, Milk and a Grape Jelly packet ... a whopping 950+ calories ... for BREAKFAST ?!?!? Of course, I flashed back to when this breakfast was "the norm", but that was 30lbs ago. I was traumatized. But this day and these meals have been pre-planned ... so as to NOT pass out in my kickboxing class later that night.

My 11am workout session with the elliptical (spelled it right again, thanks keekeewash1972) ... was excellent. I felt like I had energy for days ...... working out on maximum incline (10/10) and 70/100 resistance ... I was winded, but it felt good. I had to keep telling myself ... conserve your energy ... save some gas ... 47 minutes and 1000 calories went by in a flash (with the help of Fergalicious Fergie) .... and I had to MAKE myself stop ........ long evening upcoming, right?

Leaving the gym, time to eat again, right. Well, the foot long Subway Steak and Cheese that I had pre-planned ... was NOT gonna happen ... too much food ... too much bread ... plus I was not hungry at all. But the day called for at least 4500 calories ... so I still had 3500 left to eat. Wow!

My improvised lunch ... Campbell's soup ... a Gatorade ... and 3 Reece's Peanut Butter cups ... but only 700 calories ... ONLY?!?! Short 300 from my pre-planned goal. A co-worker stopped by my desk after smelling my soup winding through the cubes ......... and did a double-take at my desk. With Eyes Wide Open (only one movie reference today?) she asked ... What are you eating?!?!? Candy?!?!? Me being "the guy" at work with all the healthy foods and protein powder in the shelf by my desk, she was traumatized. So ... yeah ... I tried to explain it to her ... I needed to ... I HAD to eat those three peanut butter cups ... why, because I was planning on working out that night. Her thought was ... why not just NOT eat the peanut butter cups ... and then NOT workout??? I told her I had to eat more to be able to workout more. She asked why not eat my HEALTHY food ... my protein shakes .. instead of junk??? Told her there were not enough calories in that food ... I needed junk food for quick fat, sugar and ultimately energy. "Whatever dude" she said ... and walked away, yelling back "I need to be on your diet". I was thinking would she say that if she knew it included burning 4000 calories, maybe not.

With 4pm rapidly approaching ... and along with it meal time again ... I headed to the store in my building. I had planned to have ANOTHER soup in the afternoon, but I needed something to go along with it ... again, more quick fat and sugar ... something that could get into my system and off my stomach by 5:45pm. I walked up to the counter with another Campbell's soup ... a King Size Baby Ruth and a 16oz 2% Milk (I was vexed that they didn't have whole milk, more calories). The girl at the cash register asked, who's all this for? Me of course. She added, I know the soup is for you Mr. Healthy ... who's getting the candy and milk? Again, me. She asked if I was falling off my diet ... and having been through THIS conversation before ... I just told her it was my reward for a month of hard work. Now THAT was easier to accept, ha! So ... forcing down the soup ... and the candy ... and the milk ... it was brutal ... but a necessary evil.

Krav Maga class at 5:45pm was much more brutal than I though. To anyone that trains in that style of fighting, my hat is off to you. Working out at 11am rather than at 6am turned out to be a mistake ... I could have used the extra rest ... and used having the meals in between. I made it to the end, but not without getting the dreaded "trembles" ... and a slight headache. McDonald's came to the rescue in the form of a double cheese burger and orange juice. Sitting in the car eating, I started to wonder had I bitten off more than I could chew ... with the cardio challenge goal of 20k calories, not the double cheeseburger ... I think I was done with it in 4 bites? Having 17 minutes before Kenpo class, I decided to close my eyes just for a second ... and in that second, 16 minutes went by. But ... I felt better ... with the McDonald's grease coursing through my veins!!!

With 2 gatorades in hand ... I tackled Kenpo class ... and then kickboxing ... not with ease ... but considering the day I had, I did pretty good. Of course, the instructor got on me for not having my normal vigor ... telling me over and over that I was hitting the bag "like a girl", I guess normally that would motivate me to hit harder?

So anyway ... this day is done. Grand total ... 4285 calories eaten ... 4240 burned.

Time to sleep ... and look forward to my light day tomorrow ... only 3k exercise calories planned, ha!

-- "He who controls others may be powerful ... but he who has mastered himself is mightier still" - Lao Tzu



First Page
1
2
3
4
5
6
7
8
9
10 11 12 13 Last Page

Get An Email Alert Each Time SNIKWAD Posts