| | |
| --- | --- |
| | SIMPLELIFE4REAL's Recent Blog Entries |


Sunday, July 20, 2014
I have just recently passed the six month mark of finishing chemo for breast cancer. I did chemo first, so after chemo I also had surgery and radiation. I'm about two months out from my last radiation treatment. I feel like I'm about 65% of the way back to "normal" in terms of strength and endurance. Everyone that has been through this has told me it takes at least a year to recover. I believe it.

My hair is growing faster than it did in the beginning, but it is still very slow compared to "normal" hair. It's about 1.5" long. Normal hair grows about a half inch a month....so six months would normally equal at least three inches. I have "chemo curls" that typically last 6 month to a year after chemo and then the hair reverts back to whatever was normal. I love the chemo curls! It's so easy to care for.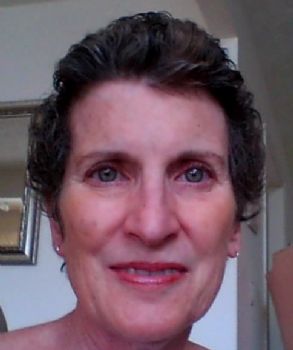 I don't know if I have been sick the past few days or just worn down, but I've been feeling very fatigued. Not as bad as while on chemo, but it's been hard to get up and go. I suspect I might have had a bug of some sort. I've cut back on exercise a bit while I recover, but plan to go to aerobics class tomorrow morning. It's an "easy" class...some of them are much harder.

Wishing everyone a good Sunday!





Monday, July 14, 2014
After running on Saturday for the first time since going through my cancer treatements, and going ballroom dancing that night, I was TIRED on Sunday. I really vegged out all day and even watched the World Soccer match on TV. I don't know the first thing about soccer so it was interesting to watch the game and learn a little.

This morning, I did Wk1, Day2 of my c25k program and then went to a one hour aerobics class at the fitness center afterward. I feel good!

The aerobics class is one of the easier ones, but I like it because they use dumbells throughout the class for an upper body workout. It's really good for me because I'm working on slowly building up the strength in my arms. Since I had radiation and the lymph nodes removed under my left armpit, i'm at very high risk for lymphedema which can be a life-long problem. Studies have shown that "low and slow" weight training in the arm can reduce that risk. Right now I use 1.5 lb. weights and wear a lymphedema sleeve while I exercise and for an hour afterward. Slowly, but surely, I'm building up my strength. If I keep at it consistently, I will gradually get to the point where I can safely do all kinds of things like planks and pushups.

Life is good!

Kay





Sunday, July 13, 2014
While I was going through chemo and surgery last winter, I really didn't do much in terms of exercise. One thing I did do was learn how to ballroom dance.....well, actually, it would be more accurate that my husband and I went to ballroom dance classes once a week at the local senior center. How much we actually learned is debatable. We did learn basic steps for the waltz, foxtrot, swing, cha cha and samba.

The classes ended about the same time I started radiation in April and we didn't have much opportunity to dance after that. Last night, they had a 20 piece big band come to the senior center. At last.....a chance to dance again! We realized we had probably forgotten what we knew, so yesterday afternoon we practiced for a couple hours using You-tube as our teacher. Good thing we practiced. We had forgotten all but the most basic things!

Before the dance, we went out to eat with six other couples. We only knew two of the couples before from dance class, but we had a lot of fun getting to know the rest. Then, it was off to the dance. It was very well-attended by the community and we had a wonderful time dancing all the dances that we knew how to do. Our instructor from our winter class was there and she almost didn't recognize me with my new head of curly hair!

One of the highlights of the dance was that some college kids came that could really dance up a storm! It was so much fun watching them do the jitterbug, swing and other old-time dances. They were fantastic! I think things like "Dancing with the Stars" has created a lot of interest in ballroom dancing across the generations.

Between running for the first time yesterday morning, practicing dancing in the afternoon, and going dancing last night, I was one happy, but tired puppy when I went to bed last night. It felt wonderful!

Wishing everyone a happy Sunday.

Hugs,
Kay





Saturday, July 12, 2014
While I was going through chemo, I found a lot of support on breastcancer.org on in a group of women that all started chemo in Sept. 2013 like me. After we were done with chemo, we came up with the idea to get together in Las Vegas to celebrate. Originally, we planned to get together in Sept. 2014, but had trouble finding a weekend most of us could make. We ended up deciding to go over Columbus Day weekend in October.

There is a Glow Run 5k that weekend, so we are going to do it as a team! I just signed up today. It's an untimed run....more of a party really, but I had been thinking of taking up running again, so today I officially began my training.

I downloaded a c25k app and did day 1 of it this morning. With that app, you eventually run for 30 solid minutes. In the past, I have preferred the Jeff Galloway method of run/walking. It's much easier to train that way and in the long run, overall speed is about the same. I think I'll see how far I get with the c25k app, and if I'm not enjoying it....I'll switch over to the Galloway method. I haven't really decided yet.

Today's runs were 60 seconds long followed by 90 seconds of walking. It felt good to be out doing a little running again. I'm glad I signed up for this race and have something motivating me to train. I'm sure it will be fun and I have plenty of time to prepare.

Oh happy day!!!







Friday, July 11, 2014
For whatever reason, I haven't been blogging much lately. I think it's because I don't feel like I'm doing much that is "blog worthy".

Life is good. I've been exercising pretty consistently. I go to 5 aerobics classes a week at my local fitness center and try to keep moving when I'm at home.

I've decided that the risk of lymphedema is too high for me to attempt long bicycle rides on my upright bike so I'm looking into tadpole trikes. We plan to go visit a trike manufacturer in North Carolina in a couple weeks to do some test riding. I'm looking forward to that.

I'm loving the summer and all the fresh veggies available from the local farmer's markets. We have one local market in particular that we like that only sells sustainably grown foods. We make a point of getting as much food there as we possibly can to support it.

My cancer checkups have all been good. It's nice to be going only for checkups and not for treatment. Hooray!

Wishing everyone a good day.

Hugs,
Kay



1 2 3 4 5 6 7 8 9 10 11 12 13 14 15 16 17 18 19 20 21 22 23 24 25 26 27 28 29 30 31 32 33 34 35 36 37 38 39 40 41 42 43 44 45 46 47 48 49 50 51 52 53 54 55 56 57 58 59 60 61 62 63 64 65 66 67 68 69 70 71 72 73 74 75 76 77 78 79 80 81 82 83 84 85 86 87 88 89 90 91 Last Page

Get An Email Alert Each Time SIMPLELIFE4REAL Posts