| | |
| --- | --- |
| | SIMLANNA's Recent Blog Entries |


Tuesday, December 31, 2013
Today, I went to a gym I haven't been to in decades. Its the main campus gym where I work but I go to the small outpost that is in my building. It was fun because I got to use a rowing machine (the cardio kind) which I always enjoyed. My forearms are the part of my body most likely to succeed at body building so rowing is fun for me.
I recently developed a pretty specific workout schedule so today was what I call a "push" day which means that the exercises I do were all presses and things like presses. It took me a while to find all the equipment I wanted to use and it meant moving from one room to another. But I got the job done. What I did notice was that the overall level of intensity seemed much greater than at my usual gym. My gym is pretty small but has almost no real lugs. I saw more today than I've seen in a while (and I o to Planet fitness on weekends so I feel like I should see them if they are out there).
It was fun but also a little intimidating. I'm sure I'll go back if only to use the rowing machine.

Oh, and I found this hilarious (also crude, sexist, and probably not safe for work or children) series of videos on youtube. I'm bit embarrassed at how funny I find them to be. It's really not my usual kind of humor.

https://www.youtube.com/watch?v=BS-o
RydlnCE




Sunday, December 22, 2013
A couple of weeks ago, I received a nike fuelband as an early holiday gift. I've been wearing the demanding mistress of exercise pretty much every since. People have asked me what I think and, overall, I'm happy with it. it took me a while to get used to having it on because I'm not a fan of having things around my wrist that are tight fitting.

I think it's great for someone like me who is a bit competitive and motivated to achieve certain goals I've set. I know I need to move around more than I do and it certainly does encourage me to do that. I think that if you are not already motivated, it could end up having the reverse effect and might just make you give up. I have mine set at a goal of 3000 nikefuel units (whatever they are) per day which is an amount I can achieve with a moderate amount of work. Usually my regular daily stuff plus a good gym day and a dog walk will do it. I have a desk job so pretty much any movement that I get during the day is an intentional effort like walking to the ladies room up a couple flights and the opposite side of the building. I do wish it had more ability to assess intensity of a movement but I can leave that up to myself.

I realized that what I haven't been doing is scheduling in any rest days. Now, because it doesn't asses intensity, I can just rest by doing less intense activities and still getting in the same amount of movement. But I realized yesterday that my body is just tired and needs a full out rest day. So I have lowered my goal for the day and will try to do easy things and let my body get ready for a good work out tomorrow.

Now I have to decide if a mile walk to Starbucks and a mile back counts as rest. It's only uphill in one direction!





Friday, December 13, 2013
I haven't been that worried about the holidays as far as my healthy eating goes.I htink I was naive. We are having our holiday lunch at work today and, already, I've had three people tell me just to eat whatever I want because "it's just once a year". the problem is that it isn't just once a year. it was a couple of times at Thanksgiving, lunch today, a party tomorrow, a couple big meals next week, probably a couple over new years....

I realize that I'm trying to balance a couple of things. On one hand, I guess I should be happy that my job actually takes us out for a nice lunch, On the other hand, we are going to steak house and have a pre-set menu which was selected by an admin person and doesn't include really any healthy vegetable options (no salad and the green vegetable is creamed spinach). So, while I think it's nice that we are being taken out, I do feel that,in a work environment, the diversity of people's diet choices should be taken somewhat into account. We don't happen to have any vegetarians in the office at the moment but if we did, there would be nothing for her to eat. It's worth noting that I work for a large employer (biggest in the state) so it's not like the meal is being paid for out of anyone's pocket so I guess I do think that the entire office should get more of a say in what is eaten.

I'm going to do the best I can as far as lunch goes. I guess I'll just take each meal one meal at a time and try to keep up with burning calories. now that I have a fuelband, it's easier to keep it up!





Tuesday, December 10, 2013
I don't like snow. I'm from New England but still, I hate snow. I mean, I like to watch it through a window and all, but don't make me go out there!

We are expecting 4-6 inches today. Growing up, that wouldn't really even have been cause for more discussion than, "wear your boots". Down here, it means everything gets cancelled before it even starts.
So, today I get a day off from work for it which is unusual. Not to look the gift horse in the mouth, but I'm a little disappointed because I was scheduled for a weight lifting class at the gym at work (I work for a university) and was getting excited about it. I've been doing a variety of weights recently and have several strength goals for the next year so I'm eager to learn whatever I can to stay injury free and meet my goals.

now I'm trying to figure out what exercise to do instead. probably a long walk soon (before the snow starts) and then some time on the bike and with some body weight work.





Tuesday, December 03, 2013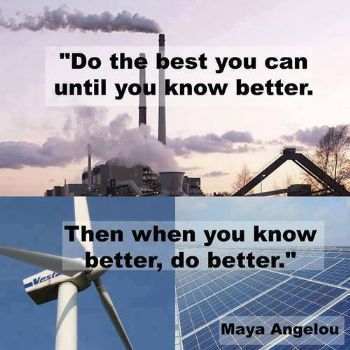 1 2 3 4 5 6 7 8 9 10 11 12 13 14 15 Last Page

Get An Email Alert Each Time SIMLANNA Posts