Thursday, April 15, 2010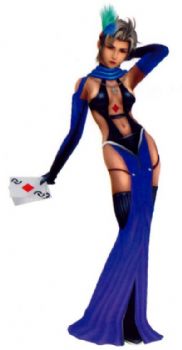 See that? That pic, there? That's the costume I'll be wearing in four weeks. If that ain't fitness motivation, I don't know what is.

Let's add the fact that this costume actually wasn't made for me, but for someone about five inches shorter than me. So that the costume stretches. And pulls tighter. Yeah....

The good news is, I've found a new workout to hold my attention for a few days until something shiny distracts me again. (I'm pretty bad at "formal" exercise routines.) It's a Latin dance workout, courtesy of a dancing friend, and it's kinda fun. I mean, try to imagine yourself doing sexy Latin dance moves without smiling a bit, at least on the inside of your uber-smoldering expression? Yep, thought so. So it's fun.

Hubby joined me for dancing tonight, which was fun. We'll see if I can tone up in time!