| | |
| --- | --- |
| | SHERILIEGH1969's Recent Blog Entries |





Saturday, September 17, 2011
Coming together is a beginning; staying together is progress; working together is success.
- Anonymous

If I were to ask you what you thought a team was, I wonder what you would say? Would you say a group of people who play a sport together, people who have similar interests? Just what would you describe a team as?

Accroding to THE NEW MERRIAM-WEBSTER DICTIONAY, Team is described as: noun - a number of persons associated in work or activity.

We work in Teams in many areas and aspects of life: family, sports, medical teams, your workplace, school classrooms etc. So a team is a group of individulas who are associated through a particualr activity or interest. But what are the various parts of a team? Who is the leader? Who does the behind the scenes work? I had never even given this any thought until I read Dr. Phil's book THE ULTIMATE WEIGHT SOLUTION. This was the book that really changed my perception of not only weight loss but healthy living.

Dr. Phil talks about gaining a support system to help as you work through your weight loss challenge. Likely one of the biggest hurdles, I myself have is finding people who will commit to being on my Team and actually being there to do the job. There are various roles and some of them are a given while some I found surprising.

Your Support Team
The Coach - Obviously the Coach is someone with knowledge of what is happening, is well trained, can provide knowldge on nutrition and fitness, etc. For me, my Coach is my Family Doctor. Who else knows my body better than me than my family doctor. He is positive, encouraging, helps me stay positive when I don't seem to see any results, reminds me that I am giving my best despite my medical conditions and that it may take the long road to lose the weight because of my health conditions and medications, both of which cause weight gain. The fact I've gone from 311 pounds to 284 pounds while on prednisone off and on for bronchitis and while having other issues rise up, is a big success for me. So my Coach is there for me and has never lete me down, always offering me insight and is always uplifting and encouraging.

The Teammate
This is where I have most of my trouble. Anybody I have asked to partner up with me in my weight loss program starts out by saying yes, but then ends out backing right out of it at the last minute. Many have said they want to but when the time comes, they back away. So it would be wonderful to have somebody nearby that I could go for a walk with or just call on the phone to say, "Hey, how was your workout today?" and get the same back from them. So far, not having a teammate is one of the biggest downfalls and discouragements I face.

The Cheerleader is just that. Picture a football team and who are the loudest people to cheer? The cheerleaders!!! Having been a cheerleader, I know how the enthusiasm is contagious. Us girls cheered until we had no voices left. This person has what Dr. Phil calls an "affirming presence" in your life and in a caring a responsible way. In other words, they are not going to cheer if they see you eating a dozen doughnuts. Cheerleaders make you think that your goals are worthwhile and worth striving for.

The Umpire
I'm sure we have all watched Baseball and seen the Umpire shout STRIKE 2!!!!!! The umpire is one who gives feedback on what you are doing. Just like in the Baseball game, they let the players know if it was a Strike, out of bounds, etc. The Umpire has to be a good listener and and observer...just like in baseball. They have to watch that foul line and they have to listen for things. So in the healthy weight loss situation, the Umpire for ways to help you find ways to succeed and helps you to help yourself find the answers. They listen and help you come up with your own answers.

Many times people will fit into one or more categories of the above, and if that is the case, as Dr. Phil says, you are blessed. My Coach will always be my family dcotor. However, he is also a Cheerleader, encouraging me on. I'm not sure I have an Umpire yet and I knowk for sure I don't have any Teammates yet. Finding people who are willing to do the work is the hardlest part. However, if it comes right down to it, I can be my own Teammate by making visuals that will remind me.

Vision Boards, Collages, Sticky Notes...etc. There are variouis ways to remind yourself to do the things you need to do and to avoid the things you should avoid. I especially like vision boards. They are positive, can be small or large and if you use the Dollar store to buy your background can be incredibly inexpensive.

What I am getting at here is it takes more than you to get you healthy. You need qualified experts who know more about your body than you do - family doctors, personal trainers, nutrition specialists, etc. If you have special medical conditions, you definitely need to have them involved so they can monitor and manage your condition with care. You need people to cheer you on when you don't feel like doing anything. You need the person who is going to give you the feedback you need who is going to keep you in the foul lines and not outside of them. And you need teammates. This is the biggest challenge people face. Not many people are willing to change their life because they have gotten comfortable where they are, despite the size of their body, their health risks and issues, and despite what their medical team is saying.

So I'm into having a Team to beat the weight, become more healthy and do what I need to do to make my goals a reality. Are you? If so, I wonder if we live in the same Canadian Province and can make contact :)

Healthy, Happy Living to You - if that is REALLY what you want.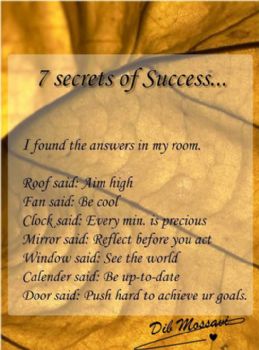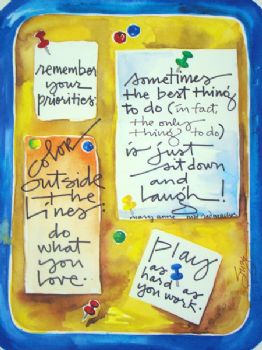 Thursday, September 15, 2011
Back in the 1990's when I was first starting to deal with the several sexual assaults I had survived, I was bitter, angry and full of hate towards anybody who had hurt me. As far as I was concerned, I wanted the same thing to happen to them. I wanted them to hurt just as much as they had made me hurt, not just once, but for the life they took from me over the years.

I was fortunate enough to find a psychiatrist who understood my anger, emotions, and everything that went into being a survivor. That was the first thing he taught me. If the abuse is no longer occuring, I am not a victim but a survivor. I had survived the worst possible thing in my life to that point. I was alive and breathing and able to talk about it. I had never seen it that way before.

As we worked through my anger and bitterness, he brought up the controversial issue of Forgiveness. I asked him rather loudly why I should have to forgive them for what they did to me. Why should I be the one to let them off the hook and go free while I walked around in a prison of pain from my past? He gave me an answer then, but I wouldn't understand it for a few weeks yet.

At that point in my life, I had been sexually assaulted by 20 people. In one of our sessions he told me that extreme hate like I had been harboring had toward the people who had hurt me had the same effect that great love had that kept me bound to the people I love and cherish the most.

I couldn't grasp it. I sat with a dazed look on my face so he went on further to explain. He said where love sets us free and makes us feel light, bitterness, anger, resentment all weigh us down and make our lives miserablel and the lives of those around us.

He told me to imagine that each sexual assault I have endured weighed 20 pounds. Okay. Now he said, multiply the number of times you have been assaulted by 20 pounds. It is fair to say that 20 X 20 = 400. So he told me I was carrying around an EXTRA 400 pounds of weight that I didn't have to drag around with me.

It did not settle in me that very day. I went home and thought about what he said. First of all, to forgive somebody does not mean you are saying that what they did was right. You are not saying what they did was okay. What forgiveness is meant to be is to set you free from being bonded to the person or people who hurt you. It is a choice you make. Every day you wake up, you have to choose to forgive the person who caused you harm. If there are multiple perpetrators you have to choose to forgive each one on a moment by moment basis throughout each day. You forgive the person so you can be free from dragging them and the hurt around with you. Even the wonderful, witty and wise Dr. Phil has said that forgiveness is what you do for yourself not for other people.

A lot of self-help organizations will tell you that you do not have to forgive, and they are right. You DON'T HAVE TO, but you NEED to if you want to move on with your life. Can you imagine carrying around 400 pounds of extra baggage each day? I don't think I can carry that much, let alone have it with me 24/7. You see, even when you go to bed, the weight is still there. It may haunt you in your sleep and keep you awake or cause nightmares.

By holding on to anger, bitterness, resentment and all the other negative emotions, you are preventing yourself from going forward in life. I think everybody has heard the old saying, "Anger is one letter short of Danger."
Bitterness and resentment can kill you – emotionally and physically. The more angry a person is and the more bitter and resentful they are, the more unhealthy they can become. Medical issues such as hypertention, stress, mental health issues, physical pain, etc., can all arise from holding on to anger and its counterparts.

When we decide to forgive, we can be free to enjoy life. We give ourselves permission to laugh, love, and live again. Up until now we have been surviving. Once we forgive, we can THRIVE in life. No longer captive to the people who caused us pain, we can enjoy the little things in life, like watching a child run and play, walking underneath newly blossoming trees, enjoying a quiet moment at home, etc.

It is not easy to forgive, especially if there is more than one person we need to let go of. Imagine yourself handcuffed to every person who ever hurt you. Do you REALLY want to be THAT close to that person? I know I DON'T!!! Just the thought of being that close to some of them makes me want to run the other way. But I can't, because I am still handcuffed to them. By releasing them to forgiveness, you unlock the handcuffs so you can walk away from that person and the bondage they have held over you for so long.

I didn't believe what my doctor had said, but I went home and, being a Christian, I prayed about it. Roughly one week later I was thinking about what my doctor had said and thought, "Okay Lord, I don't understand it, I don't agree with it and I don't believe it is going to make any difference, but I am asking You to help me forgive all the people who hurt me over the past." I left it there. It was not an instant change, but over the next couple of days I said the same prayer. Then one day it hit me. I was no longer angry toward these people. I felt lighter than I had felt ever in my life. It was if an anvil had been lifted off my back. I literally felt lighter, almost as though I would float.

I sat down to think about this. Was my anger and negative attitude toward those people so hard on my body? I felt as though had I been a kite, I'd be flying out the window. "So this is freedom," I thought. I immediately wrote down the experience in my daily journal and my therapy journal.

When I went back to see my psychiatrist, I told him about the experience. He just sat there and smiled at how excited I was to experience this freedom. I asked him why I had not been able to forgive before now. He told me that of all things to do, forgiveness is one of the hardest to not only understand, but to follow through on. He said that the people in my life who hurt me don't deserve my forgiveness, but that I deserve to be released from the power they had over me and the only way to do that was to forgive them and commit them to God. If you don't believe in God, commit them to whatever powers may be out there.

By forgiving, you are not giving your power away to those who hurt you, you are actually taking the power back from them. They can have no hold on you once you release them from their grasp on you. It seems a little strange that they have a grasp on us, but it is us who must let go of them for us to be free. But life is strange that way. Love is the cement that binds us together; Hate is the force that destroys all. Love builds up, hate tears down. Love strenghtens, hate weakens. On and on I could go with such statements.

Forgiveness is not easy to do but it is well worth the effort. And as a final note I will say that forgiveness can be a daily thing. Some days are better than others. The bad days I have to choose to forgive all over again so I don't get caught in the trap of negative feelings, thoughts and emotions.

I don't know about you, but I would rather choose to forgive and be loosed from the people who hurt me than to picture myself handcuffed to each individual. As an artistic person, I can see that in the real sense, and it is a frightening scene. Then I picture forgiveness and sitting without anybody around me, the sun being able to shine on me simply because all the people who held me captive are gone and not in the way of the sunshine, blue skies and happiness that is out there for me.

Believe me, forgiveness is well worth the effort and it does heal. I may still have 35 medical health conditions, but I have not been hospitalized for over 4 years. That is a record for me, because typically I am hospitalized at least twice/year.

It all comes down to whether you want to move on with your life, enjoying the pleasures it has to offer you or if you are unwilling to do the work to set yourself free. You cannot wait on the people who hurt you because if you do, closure will never come. But if you rely on your will and energy to want to enjoy life, you will release the people who hurt you and allow yourself to be free from them. I can testify that it is well worth it and what positive changes have come since I prayed to God to help me forgive. I am happier, experience less pain, do not have to go to the hospital as much, do not get as sick as often as I used to, enjoy every little part of life, waste no time because I cannot get it back and so on. The list of positives that come from forgiving goes on and on for me, just as I am sure they will for you, if you are willing to try.






First Page
1
2
3 4 5 Last Page

Get An Email Alert Each Time SHERILIEGH1969 Posts