| | |
| --- | --- |
| | SHELLSBROOD's Recent Blog Entries |


Thursday, May 16, 2013
Hi y'all!

So, I recently came across some more before pictures that my hubby had hidden on his computer. I was hesitant to share them as they are close to my heart, but I know how much it encouraged me to see other Spark member's before and after pictures.

Now, I share these with you knowing that beauty comes in every shape and size. And please know that I truly believe that health is far more important than size. However, I share these with you in honesty...I was not healthy. I did not even try to be healthy.

But, you know, it was never really about the weight either. The battle was in my mind. You see, you can be a size 0 and absolutely miserable, too (and unhealthy!). I had to not only get healthy in my body, but also healthy in my mind. And, truly, it's still a process.

So, here they are. I've also added a picture taken of me and my hubby last Sunday for a new after.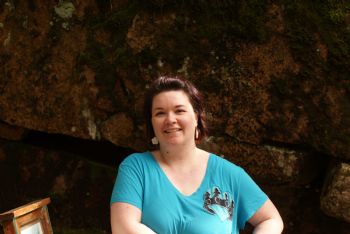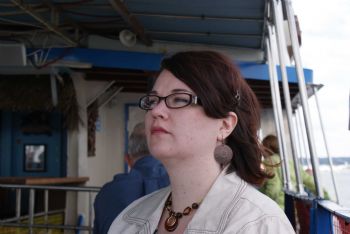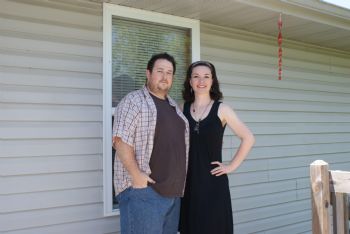 Thursday, May 09, 2013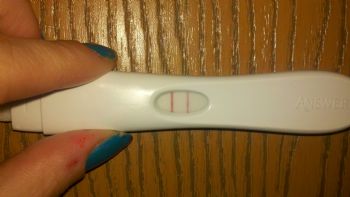 It's amazing how a little stick with two bright pink lines can change everything, isn't it? It's especially life changing when you think you have life all figured out, have this grand plan in place with all these wonderful fitness goals and WHAM!! Two pink lines.

Yep, that happened. About two weeks ago. I have been a little silent on the blog, because I am still processing and absorbing this newest development in life. As you can probably see in the "About Me" section on my Sparkpage, I have four beautiful children. Our youngest, will be 5 in July and going to Kindergarten. We were looking forward to this new found freedom with much anticipation. Going back to pregnancy, childbirth, diapers, feedings and sleepless nights was definitely NOT on my agenda.

But, life doesn't always follow an agenda, does it? Sometimes, the greatest "upsets" in life bring about the most beautiful changes and discoveries.

I was watching it rain earlier today. The sky was a dark grey and the rain drizzled just outside my window. Now, I know a lot of people don't like dreary weather, but I love the rain! For something that can look so depressing, it brings about such brilliant life. The trees, grass and bushes were bursting with gorgeous bright green color. And it reminded me to be open to change and that change can be a very good thing.

So, there's going to be a lot of that change in my life. Because of my "advanced maternal age" (charming, isn't it?) and my history of miscarriages, the doctor has strongly advised me to stop teaching all high impact aerobics classes. No regular Zumba, no Aqua Zumba and no running. At first I freaked out. I am a high impact aerobics instructor!! This is my identity now. But, once I allowed the freak out to happen, a peace settled over me. There is a wonderful world of fitness out there. There are so many things for me to choose from. Even simply slowing down, taking a walk and enjoying the scenery and fresh air will have amazing benefits. Maybe I'll take up swimming. And what a surprise it will be to the body! My muscles are used to running and Zumba dance moves, but not to swimming. Now, other muscles will be challenged...maybe ones I didn't realize that were under utilized. Maybe I'll find something new that I will fall in love with like I have with Zumba and running. The possibilities are endless!

This is not an ending. Like the little life growing inside of me, this is a new beginning. I will accept all of this with an open heart, an open mind and open arms.

Ah....and the Tortilla Chips. I totally binged on them tonight. Yep, bad, bad me. And, if you've ever checked out the nutritional information on the back of those bags, there are so little tortilla chips for so many calories (even when buying the nice multigrain ones)!

So, a lot of you asked what worked for me in the past and I'll tell you. A) Logging all foods eaten here on Sparkpeople and B) Staying accountable to the Sparkpeople community.

No more binging on tortilla chips for me! Y'all have to hold me accountable so that I can get through this pregnancy in a strong and healthy way. And I will hold you accountable, too.

So, put that chip down right now!! Let's do this together (pregnancy totally optional).






Tuesday, April 30, 2013
So, last weekend, I attend another...yes ANOTHER...Zumba training. This one is close to my heart as it's a low impact Zumba class for the true beginners, the unconditioned, the older population, those recovering from surgery/cancer/ect and those otherwise needing a low impact/easy on joints exercise.

I have been approached by local nursing homes and asked if I'd be interested in leading their residents in a Zumba Gold class. Most are in wheelchairs and I think they'd have a blast toe-tapping to the latin inspired dance music! In our training, we did two master classes...one standing and one specifically for those in wheelchairs.

Also, since I have my Zumba Toning license, I went ahead and did my Gold Toning e-course, which combines the two licenses and will allow me to teach a modified form of toning in my Gold classes.

Great things ahead!!

Also, again, thank you so much for your wonderfully kind words and support these last couple of days. I have spent the mornings reading each and every reply with grateful tears running down my face. I honestly would not be where I am today without the Sparkpeople community. It is an incredibly valuable resource (and free!!) and I'm humbled to be a part of it.

Stay strong! Enjoy life! Be blessed!!







Thursday, April 25, 2013
It took me quite some time to go ahead and agree to it, but....

...I'm in a magazine!

I didn't post these pictures during the photo shoot, because I wanted to wait until the magazine came out, but here are a couple of pictures (Edited on 4/29 to add more pictures that I found on my computer):




I'm being airbrushed!! First time experience.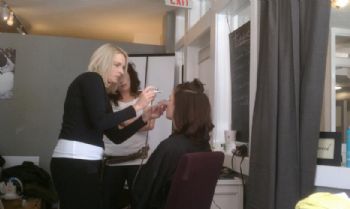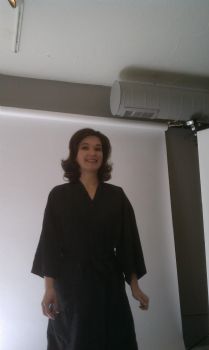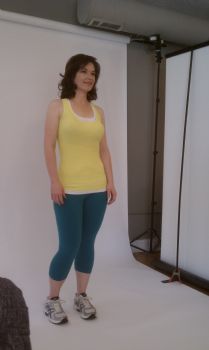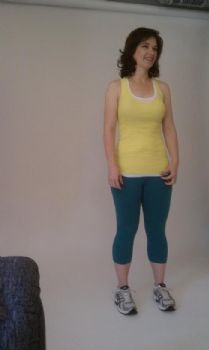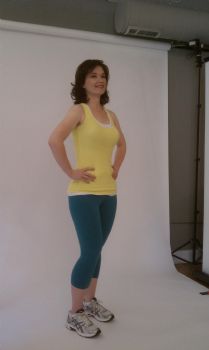 The magazine is out on news stands now, so I figured I was safe.

Oh, and the magazine is May's issue of First for Women.

Stay tuned for another possible magazine sighting...






Friday, April 19, 2013
I have added "Yoga Teacher" to my resume! I've been teaching it for two weeks and love it. It's a great (Yoga) Yin to my (Zumba) Yang.



Cool, huh?




First Page
1
2
3 4 5 6 7 Last Page

Get An Email Alert Each Time SHELLSBROOD Posts