| | |
| --- | --- |
| | SHELLE13's Recent Blog Entries |


Wednesday, December 05, 2012
So yesterday, I did fairly well. I have to be proud of myself for passing up the potato salad at the market though! It was about a cup or so, but the package said it was 3.5 servings, wow! Little servings. It was also 875 calories for the container! Each serving was 250 calories...I am glad I chose to NOT put that in my basket. I could have easily eaten the container in one sitting, but I left it right there on the shelf for someone else to purchase!

This morning has started out well, I had a healthy breakfast. I had planned on going to the gym this morning, but have missed the 9:30a class because I was on work phone calls. I thought I could maybe work in a daytime work out since I do work from home. I now remember why this didn't work before. My schedule is a little hectic and it fluctuates all the time.

I think moving forward, I am just going to focus on ONE day at a time!

On another note, I am going to a singles event with one of my friends tonight. I am feeling a little nervous about it going and about my weight. Weight and dating for me has been a huge road block. I don't want to be so guarded yet I am also afraid of being teased and made fun of. I know it sounds silly at my age, but some men never grow out of that and it does hurt to be called names and be made the joke of. I really hope that doesn't happen tonight. I hope that it will be fun and there will not be any "incidents" of that sort. I don't think I am emotionally ready to be called "Fat" again by another man. I am still healing the wounds from the last time.

Wish me luck!




Tuesday, December 04, 2012
So, I made a decision this morning. I am going to get to a healthy BMI within ONE year! I need to lose 75.2lbs to get to a 24.9 BMI, which puts me in the healthy category. A friend of mine decided to do Healthy Wage. I was reading over the details and the goal of the plan is to get you to a healthy BMI within a year. This challenge makes the assumption that it is a do-able goal. However, what I liked about it was that they do use WW as a official weighing location. So...I thought, maybe this would be a good goal for me.

I have struggled with my weight for years. I think this last year was helpful because I am finally understanding why and when I eat things for reasons other than hunger. That is a huge step for me. And, I have gained and lost the same pounds throughout the year. I feel more ready to do this than I have in a while and I know the things that need to change to get me to a healthy weight. I don't want to be skinny, I want to be healthy. It is important for me also because I have struggled with health issues. I am hoping that some of these things will either clear up or make themselves apparently known when this weight disappears.

Today will be my first day to getting to a healthy weight. And, I am proud to say I have said no to 1) Carrot Cake 2) Lemon White Chocolate Cookies 3) Chips already this morning. I need to consistently remember why I am doing this and to think "Is this the healthiest, most nutritious food I can eat?" when I do choose to eat something. I think the other thing I have learned over this last year is that I can be lazy. Lazy to get out and exercise. Lazy to cook and cut up vegetables. Lazy to prepare my meals ahead of time. Lazy and accepting of convenience such as Drive Thrus, microwaveable meals, etc. Those things can be a part of a healthy diet with the right choices and if they are on occasion, but I know that is not what is happening with me.

And...I know I have said this before...but, my TV needs to be turned off MORE! I would have so much more time to do things if I would just turn the darn thing off!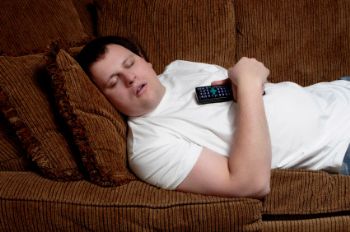 I waste so much life laying on the couch staring at the TV. I know life wasn't intended for that and it needs to stop now. I will choose 3 shows I would like to watch each week, and that will be my TV time. I really don't need anymore than that. I could use that time to be more productive, get more sleep, clean the house, exercise, write, read, etc. There is so much more I could be doing, but I know I am wasting at least 3 hours a night on silly TV, and I don't really follow any shows but The Voice!

I have the power to change my life and I can start now! I am not going to wait until January 1st when I already know what to do now and I am going to end this laziness of mine! Finally!





Friday, November 30, 2012
I had posted a question about working from home, but one of the answers I got back was about mindset. Not what I had anticipated...but, it started me thinking...

All of this, the tracking, the activity, the portion control, green pyramid foods, etc. All of this is Mindset.


It's changing the way we do things, forever. Re-learning how we think....Re-programming if you will. I know that weight loss is not truly about the numbers on the scale, it's about what is in our hearts/minds and how we deal with our emotions. Many of us have learned at one point or another, that we can cope with food. Maybe it makes us feel better, maybe it makes us feel full instead of feeling other emotions, maybe it makes us happy, maybe it makes us forget or remember...whatever food "is" for each of us, the lesson is the same. Our mindset needs to change if it has caused us to gain weight and be unhealthy.

It is so strange how we can get these glimmers or moments of clarity and how quickly it can fade away. I don't want this to fade away again...so I am writing it down while it is fresh in my head.

Kristi, you need to change your mindset.

Food will never make you truly happy, it will never truly comfort you, it will not really keep you company, nor is it a real activity. Food is not love, food is not feeding the life cravings you have right now. You want to be happy, you want to be confident, you want to fall in love (not settle for someone because of your weight) and most importantly...you want a life that you do not have right now. The life you have right now is not making your heart sing, it is not bringing a smile to your face and it is not fulfilling you. Frankly, it is all work right now. There is not much you are enjoying. You know this, Kristi.

It is time to make some changes. Little changes so they stick. Remember what you life is like right now, so when you have the life you want, you don't ever give it up and come back to this place again. Keep it in your rear view mirror, girl!





Monday, November 26, 2012
I seemed to have disappeared for a while, about 5 weeks to be exact. Some things have changed over that short amount of time...and I am SO welcoming the end of Mercury Retrograde tomorrow!

Work - I gave notice, sort of and had been working a different full-time job, my old job as a part-time job and free lance. I also had a 3 hour commute each day (only 16 miles one way) in gridlock. Needless to say, I was overwhelmed, had no time for myself and was a bit miserable. I have to hand it to the people who work three jobs...all I wanted was sleep. It did make me realize though that I was eating way too much throughout the day and at night. In those 5 weeks, I have dropped about 9 pounds. The week I quit the new job, I gained 3.

Family - Since I work for family, I kept my family job on a part-time basis, thank goodness! I had something to fall back on. However, I am now on full commission, no safety net and am going to be about $1200 short a month. I need to figure something out soon! However, from a family standpoint, things are much, much better! Now that I don't have this weird tension between my boss and a co-worker. My brother on the other hand...he is still giving my parents grief and is holding visits with their grandson, hostage. Its a horrible situation and I am somewhat removed from it, well...except for the fact that we just had two Thanksgivings to attend to (Thurs and Sat).

Love - This is usually pretty boring here for me as I haven't seriously dated anyone in a long time. I have a hard time accepting myself because of my body, my past, society and...in some respects, some family members...those have all reinforced the thought that I will not find love because of my weight. Dating is difficult because of some past personal trauma, but it's even more difficult because of my weight. About a week ago, I went to a sort of reunion with some friends from grad school. One of my friends lives out of state and he came back to visit and stayed with his family for the holidays. He just got divorced about two months ago and I have thought of him always as a friend. Well...two of our mutual friends told me under their breath that he likes me and of course, I thought they were drinking too much. I've allowed my brain to entertain this thought and now...I am not sure how to feel at all. We haven't talked since and I did send him a text, along with other friends, on Thanksgiving. He didn't reply at all. My brain says...he just got divorced, I know he can be very shallow, it's probably a joke and not to trust what our mutual friends were saying because they are just...wrong. On the other hand, we do get along well, he is kinda cute...in a Bill Rancic kind of way and I can usually tell what he is thinking because its written on his face. The latter, I just figure everyone else can too, but maybe thats not true?? I don't know...what I do know about myself is that I am extremely guarded, I don't like to be vulnerable and I don't do well with emotion - I usually eat or drink my emotions away.

Food - The last sentence above leads into this...Given the stuff with my brother, my parents arguing about what is going on with my brother because they are both hurt, the whole "friend" thing, quitting a job, being short financially and the holidays...my weight has fluctuated. I was doing good...but when I quit, I went up 3.2 lbs. This week I lost one pound. I know how to "feel" but I just don't really know what to do with myself when I don't want to feel what I am feeling. I realized over the holidays that my mom has a really bad relationship with food. She has had lap band, and is down, but never learned to eat healthy. She did eat her emotions and it was a bit surreal to see this in real life, it could have easily been me. Now I know where I learned it, how do I unlearn it? It's not going to be easy, I turn 35 in May and I think I started to learn this when I was about 9. What is it they say? Knowing what the problem is is half of the battle? Well, now I know. Time to change habits.

Career - What I do now, medical sales, I am not super excited about. I do it well (not trying to brag), but my heart is not in it. I really want to do something creative and I want to wake up each morning excited about what I am doing and looking forward to each day. I know that many of us don't get that opportunity. I want that opportunity...I think so much so, that I put myself in financial danger which is not smart. But, it has made my heart happy. Now...I don't have this crazy commute, I am not waking up at 5-6 am and working till midnight, I have time to focus on a career. I want to become a Producer, I know it's far fetched and it is very naive of me to believe I can still have this dream at 35, but it feels like, "Too bad. It's what I want." The only real way for me to get there at this age is to write. I have everything I need, including traumatic life experience, but it has been hard for me to write. Not literally or ability wise, but emotionally. I know it will be cathartic for me to do, but it is also painful and it hurts. I've heard that writing is sometimes a love/hate relationship. For me, I think that's true...

So now, you are all caught up. This has been a difficult, crazy, instructive five weeks. Looking back at 2012 - I think this has been the hardest part of the year...and before this, it wasn't much easier.

For now, I think my main goal for the remainder of 2012, is to get as close to 199 as is possible! Any loss is a loss and I know that the emotional work I do to get there will be much more important than the number on the scale...





Thursday, October 11, 2012
So...I have been really sick! I have taken 3 days off, and am sort of off today too, working from home. I have only been sick once in the last 5 years, where I really needed time off. I had salmonella poisoning.

Anyhow, I have still been tracking and trying to get as much water, veggies, apples, and salt in my diet as I can. I know the salt seems weird, but my body was draining the fluids so for one day, I had popcorn (salt) and that helped tremendously! I had made my own chicken soup in the crock pot. Thank goodness I had two frozen chicken breasts, some potatoes, carrots, bell peppers and a bay leaf. I also added salt and pepper and a little chili powder. So below is what I have pretty much been eating the last few days.

Breakfast: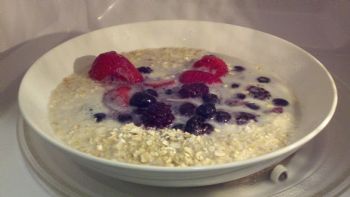 Drinking this throughout the day: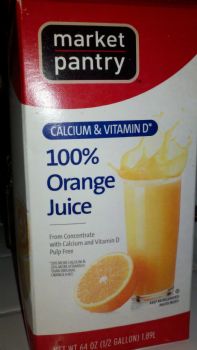 Chicken Soup made in the crock pot...usually eating this for lunch and/or dinner: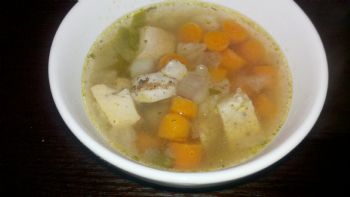 I had the lo-carb cuc sandwich when I was sick of soup...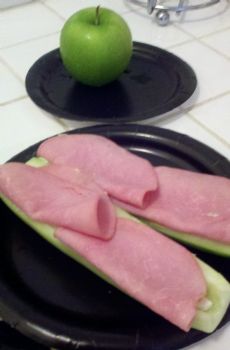 My throat was sore and cured it with hot tea, but sometimes that hurt. So I had these mini Frozen Greek Yogurts, 100 calories each and had protein too!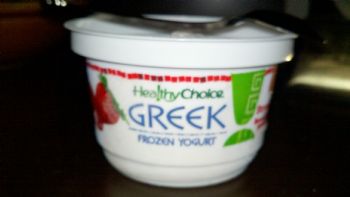 When the sick breath was much too much, I had a couple of these left over mints from the bachlorette party. They looked better than they taste!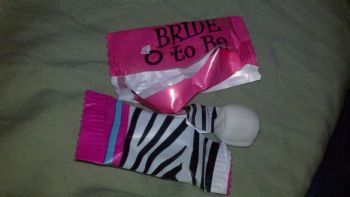 I am realizing how much work it is to do a photo blog, no wonder the challenges are only ONE week at a time! Duh! So...I think after this week...I am going to write a daily blog of how things went for the day, how I feel with my weight loss progress, mindset and attitude, and anything else I feel like writing. I am just going to make sure I post my calories in my status updates or my blog and that I have a new entry once each day until NYE. If I am so inclined, I will take a photo of my food! LOL!

Hope you all don't get the flu, it's horrible. Stay healthy and eat your apples!


First Page
1
2
3
4
5
6
7
8
9
10
11
12
13
14 15 16 17 18 19 20 21 22 23 24 25 26 27 28 29 30 31 32 33 34 35 36 37 38 39 40 41 42 43 44 45 46 47 48 49 50 51 52 53 54 55 56 57 Last Page

Get An Email Alert Each Time SHELLE13 Posts