| | |
| --- | --- |
| | SHELLE13's Recent Blog Entries |


Tuesday, October 25, 2011
If you have read my blog in the last couple of days...you kinda have an idea of what is going on in my world right and that I have a huge decision to make, which is weighing heavily on me. I open my horoscope today...and what does it say?

"As the Sun finally joins up with Venus and Mercury in your relationship sector, it's the progress your heart and mind have already made, the desires formed and the communication lines already opened that make this an easy transition. There is nothing standing in the way and nothing that you're now waiting for. As the lights go on and the final piece falls into place it's now just a matter of walking the talk."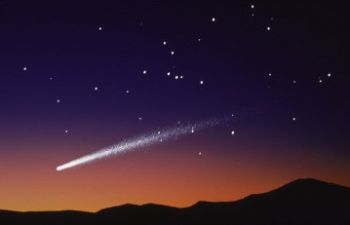 That is just to dead on! I don't think it only applies to the relationship sector, but to my career, home life, etc. Wow!




Monday, October 24, 2011
At this very moment, I am at a cross road. I have a few decisions to make and my nerves have been on edge all weekend! One good thing, I didn't use food to soothe my anxiety. That was a huge change for me!

I met with a possible roommate yesterday. She is 26, very young...I am 33. I have never had a roommate before and it will be strange going from a nice one bedroom apartment with a W/D in unit to share a 2 bedroom condo, tandem parking and paying for laundry again. The area is in the same neighborhood I am in now, the condo is just okay...the kitchen is super small, but maybe that is a good thing! The price is right, as it is about 1200 less than I am paying monthly right now. (I know!). My current apt is nice, but it is just too much money, especially since I want to change my career and do something I like, which means a huge pay cut!

I did find another condo for rent, 1b/1ba and it is nice inside. Cable and utilities paid, no W/D, but it is about $500 more than the roommate situation and the area is a little shotty, even though its in a gated community. I just don't know what to do...I really think I am going to look at a few more places, but I have to give this girl an answer by the end of the week, as I said I would.

I think the roommate situation is better financially, but I feel kinda like I am taking a few steps back doing this. It's a blow to my ego and pride.

But really Kristi? It's better than waking up every morning to a nice apartment but a job you dread every single morning, isn't it?





Wednesday, October 19, 2011
I have been on the boards, on the blogs, around the community pages, etc. this morning.

Now, some may associate with this, some may not...But does this sound familiar? We are OP feeling good, we do well, we find success, something happens and we stop going but figure we know what to do so we will be okay, something else happens or we gain weight and we realize that we need to go back to meetings, we feel a little embarrassed or ashamed that we had gained weight, but we go back anyways, we are back in our groove, feeling good in our meetings, waiting for our success, we have success and then we repeat the whole thing all over again.

What I am noticing is a definite pattern. A pattern only a repeat WW'er would know, recognize and identify with. It is NOT the above scenario...it is our resilience and our ability to get right back up after falling down. It is our desire to not give up, to keep fighting for the life and body we want. It is the determination that "This time will be different."

We repeat WW'ers are very strong individuals. In no other program do you see this kind of resiliency or loyalty to a program. You don't see this type of dedication or determination that keeps coming back, even after a setback. In no other program, and believe me I have pretty much done them all, have I seen or experienced this. That is what makes WW different. That is what makes WW a program we can live with. That is what makes WW a "lifestyle" program.

It is not just counting points and measuring food. It's how we interact with one another, how we support one another and how we encourage one another. We do this because we have all been there, no matter where you are in your journey. Repeat WW'ers are some of the most amazing people in this world and I am glad I can be a part of that group. Weight loss is not easy. It is a mental challenge, but having the help of all of you out there makes my journey seem a little less daunting.

Thank you!





Tuesday, October 18, 2011
It was a rough weekend. Yesterday was good and I went to the gym for an hour long Zumba class. My eating was within my points and I got my water in. This morning, I received my decision letter from the health company that begins with "K" (will refer to as K for the rest of this post) for health coverage. I currently have another healthcare provider and they deny everything and pay for nothing. K declined me because my BMI is too high and an abnormal pap. Although, nothing ever became of the latter, but it was in my history.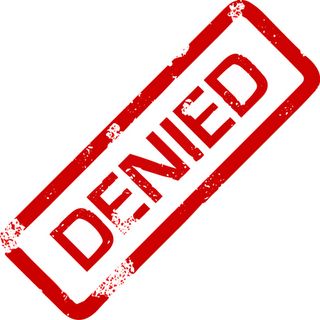 I am super frustrated....

Over this past weekend, I did not go out but made myself face a lot of the emotions I have been eating to get away from. I realized that a lot of my unhappiness stems from two things, my weight and my job. What I also realized is that I can change all of that. Recession or not. Fat or not. I can get a smaller apartment and possibly a roomate and cut my rent in half. This will help to prepare me for a major pay cut, which is what I will incur when I change industries. I hadn't planned on not having health insurance, although I went for years without it. How is it any different now?

It's very frustrating that an insurance company considers an overweight person as having a "pre-existing" condition and therefore be too much of a risk that you can't even take their money?! The crazy thing is, I am probably more healthy than the skinny people with a proper BMI. I am not on any medications related to weight, yet I am the risk. I don't smoke, yet they will take a skinny smoker. Its ridiculous...Aren't they (K) the ones that are always running eat healthy and lose weight ads? Beyond that, the K employee that helped me had a picture of himself on his K micro-site and he is also very overweight. Funny because he works for the company, yet they automatically accept him. But me, I am denied when I am paying out of pocket. It makes absolutely no sense.

Maybe this is the thing that I needed to happen to get so pi**ed off that I make myself healthier and happier...





Thursday, October 13, 2011
Not sure whats going on with my body. I am wondering if my weight loss last week was a fluke. I am back up to where I was the week before last, but haven't gone crazy. I am still within my points, but last week was emotional. Maybe that cause my weight loss?

I am a little worried about getting on the scale on Saturday. I don't want it to be a gain. I know my TOM is coming up and that could be part of it. But, I am going to make these two days great days!

On another note, I am wondering if weighing in each day helps or hinders me. I am scared to get rid of the scale. I was supposed to, but couldn't part with it!

Just thinking out loud...



First Page
1
2
3
4
5
6
7
8
9
10
11
12
13
14
15
16
17
18
19
20
21
22 23 24 25 26 27 28 29 30 31 32 33 34 35 36 37 38 39 40 41 42 43 44 45 46 47 48 49 50 51 52 53 54 55 56 57 Last Page

Get An Email Alert Each Time SHELLE13 Posts