Saturday, September 10, 2011
I was reflecting on my week this week and noticed a commonality in all my weight loss attempts over the years. This commonality is that I re-start over and over again. The problem is that I let days lapse in-between those re-starting sessions. If I could just close that gap and re-start EVERY DAY consistantly, I would probably lose weight CONSISTENTLY! What a revelation! So...my new self challenge is this...For the next 112 days, I am going to wake up and declare each day my first day as a Weight Watcher! I am going to renew my motivation by collecting my thoughts, accomplishments, setbacks and such here on this blog.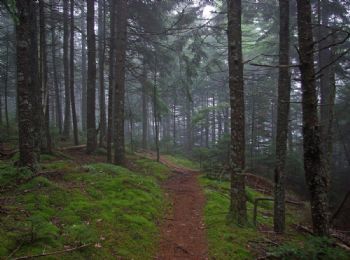 Interesting though...the picture above can be seen many ways. If we set it to scary, creepy music, we might think the pic looks daunting and intimidating. If we set the pic to birds chirping, peaceful instrumental music with an upbeat tone, we may find this pic very inviting and even heart warming, a getting back to nature feel. What is the difference here? Perception and belief. This is the same with weight loss. We can look at our bodies in the mirror and play a negative track in our heads (I'm never going to lose this weight, I'm doomed to be fat, I should just accept myself this way because that's how I am going to be forever, etc., etc.) or we can play a positive track (This is just my starting point, I will do this, I know I can do this, you have it in you to lose this weight once and for all, carpe diem!). Our self talk is so important in weight loss, that I know starting new everyday will make things a little easier, it doesn't mean I won't make mistakes. But, it does give me a chance every 24 hours to get it right!

So..today is Day 112! Yes, I am starting backwards because counting down is more encouraging to me that starting at #1 and going up. It might be a mind thing, but I am going to keep a positive perception!

Things I have done right so far:

* Got up early and went to the gym - Did 30 mins on the Elliptical and made it 2.4 miles
* Went to my WW meeting - Meeting topic was re-starting!
* Started this new challenge to put myself as a priority #1 and not everyone first, BUT me!
* Had my indulgence breakfast at Starbucks, but still healthy. Skinny Hazelnut Latte with Oatmeal (Brown sugar and dried fruit, skipped the nut packet - Ha!).
* Going grocery shopping after I make my grocery list

Things I need to be mindful of today:
* Eating over my calories or points for the day
* Being a slug later in the afternoon, best to go for a walk instead since I have no money to do anything that cost more than $0.25!
* Don't become a couch slug!