| | |
| --- | --- |
| | SHELLE13's Recent Blog Entries |


Monday, September 12, 2011
So...yesterday. I did really well, finally got out of my depression funk (for a little while at least) and did some grocery shopping. But, was a bum the rest of the day. I did well the whole day, but then started feeling down again. I am in a job that I dislike very much, I work with family, but given the economy right now (I'm in L.A. and we are at 12% unemployment), it makes everything a little difficult because I can't really move right now. The financial stress is driving me to eat and so is the stress of being in a job I dislike so much.

However, yesterday...I was feeling this way. I acknowledged it about 4 times. I didn't eat those 4 times. I did end up opening the pint of Haagen-Dazs. I ate just half of it. Well, three hours later, I ate the other half. Now, I am not writing this to publicly punish myself, I know I messed up. But, I need to be honest with myself and I was. I tracked even one of the overwhelming 1250 calories for that one stinking little pint of ice cream. And, I counted it out of my Weekly Point Plus Allowance. If you haven't guessed yet, it did take up all but one of my WPPA.

So...what was nice is that when I woke up this morning...I said...here is my chance to start fresh! I get another shot at this! Yay! I am so glad that I decided to do this. Normally, I would have not tracked the ice cream and would have just kept eating cause I would have it that I already blew it. But, I didn't. I tracked instead and then decided...it is really time to go to bed.

Like I mentioned before, I know this will not be without mistakes. I have a lot of stress on my shoulders right now. I need to learn a new way of dealing with it. And, I may have. Last night, after tracking, I made myself go to my room and write in my journal. That helped a lot. I felt a little better this morning...despite my internet and phone being out (I'm using my hotspot card right now).

So, I am going to focus just on today and make today a great day!




Saturday, September 10, 2011
I was reflecting on my week this week and noticed a commonality in all my weight loss attempts over the years. This commonality is that I re-start over and over again. The problem is that I let days lapse in-between those re-starting sessions. If I could just close that gap and re-start EVERY DAY consistantly, I would probably lose weight CONSISTENTLY! What a revelation! So...my new self challenge is this...For the next 112 days, I am going to wake up and declare each day my first day as a Weight Watcher! I am going to renew my motivation by collecting my thoughts, accomplishments, setbacks and such here on this blog.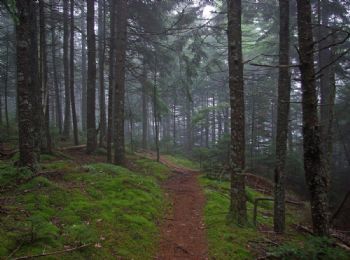 Interesting though...the picture above can be seen many ways. If we set it to scary, creepy music, we might think the pic looks daunting and intimidating. If we set the pic to birds chirping, peaceful instrumental music with an upbeat tone, we may find this pic very inviting and even heart warming, a getting back to nature feel. What is the difference here? Perception and belief. This is the same with weight loss. We can look at our bodies in the mirror and play a negative track in our heads (I'm never going to lose this weight, I'm doomed to be fat, I should just accept myself this way because that's how I am going to be forever, etc., etc.) or we can play a positive track (This is just my starting point, I will do this, I know I can do this, you have it in you to lose this weight once and for all, carpe diem!). Our self talk is so important in weight loss, that I know starting new everyday will make things a little easier, it doesn't mean I won't make mistakes. But, it does give me a chance every 24 hours to get it right!

So..today is Day 112! Yes, I am starting backwards because counting down is more encouraging to me that starting at #1 and going up. It might be a mind thing, but I am going to keep a positive perception!

Things I have done right so far:

* Got up early and went to the gym - Did 30 mins on the Elliptical and made it 2.4 miles
* Went to my WW meeting - Meeting topic was re-starting!
* Started this new challenge to put myself as a priority #1 and not everyone first, BUT me!
* Had my indulgence breakfast at Starbucks, but still healthy. Skinny Hazelnut Latte with Oatmeal (Brown sugar and dried fruit, skipped the nut packet - Ha!).
* Going grocery shopping after I make my grocery list

Things I need to be mindful of today:
* Eating over my calories or points for the day
* Being a slug later in the afternoon, best to go for a walk instead since I have no money to do anything that cost more than $0.25!
* Don't become a couch slug!





Friday, September 09, 2011
Okay, so all of this week, I have been evaluating each day to see what I am doing and why I am not going down. I think I am getting a good picture of what is going on here. I do follow WW, but I have also been tracking my calories because of my Celiacs...Well, in looking back at the week, here is what I found...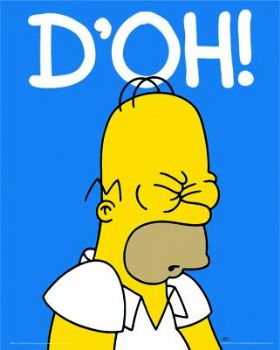 * I have been over my calories every single day this week, but still under 2000...that is not a WL plan
* I have been over my WW points, but am still not over plan due to my activity points and my weekly points allowance
* I have not been consistent with activity
* I am not getting in my 8 healthy guidelines everyday, missing my dairy and oil
* I have not taken my vitamins everyday
* I have not had my 8 glasses of water everyday

On the positive side...
* I have made some really good decisions throughout the week, given all the special occasions that have arisen
* I have eaten 6+ servings of fruit and vegetables every single day this week
* I have turned down going out to eat 3 times this week so that I could eat healthier foods

Tomorrow is my WW weigh in day. I really don't want to go up. I just weighed myself and if my weight stays the same, I will have gained about a pound. I am going to make the most of today and do the best that I can.

My goals for this week:
1) Stick to my calories/points each day
2) Drink my 8 glasses of water
3) Exercise every day, my body needs it
4) Get in all my 8 healthy guidelines, especially dairy and vitamins
5) Do a daily evaluation like I did this week because it helps!

Wow! It's just surprising to me because I thought I was doing well. Taking a step back and looking at the week each day AND overall really opened my eyes to what I am doing right and what needs improvement. It's hard because we make so many food decisions everyday that when you have made three really hard decisions the right way, and think that you were just a little over calories/points for the day, you...well, me, I thought I was doing well. That's probably how I gained a lot of this weight.

My mantra for the week: "Little changes create big results."







Thursday, September 08, 2011
Well...Tuesday, I had a sales meeting and brought my lunch. My boss insisted on going out and that I can eat my lunch for dinner. Well I ended up with the plainest salad ever and it was so not worth eating. Literally, lettuce 2 cherry tomatoes cut up and I think they used frozen, pre-cooked chicken breasts. I got light Balsamic on the side and only used about half of it. I had water to drink.

So after being at the office, it's far from my house (about 40 miles), I stopped by my parents for a visit since they are about 10 minutes from the office. They wanted to go to dinner. They were going to TGI Fridays. I told them to go without me and I would wait for them, since I had my dinner already. Surprisingly, they said okay. They did bring me back some gluten free, nonfat frozen yogurt. So that was nice, but overall, I think it was a really good day!

Yesterday, was my Dad's birthday and my brother had a baby 3 minutes before midnight! Needless to say, it was a full day. I survived going out for lunch and got a turkey avocado sandwich, no bread (had lettuce instead) and no thousand island dressing. I drank water and got fruit instead of a cookie. For dinner, I made lasagna, but had about 1/4 of it, after pulling out the noodles, as I can't have them. I had a salad and I had a few bites of the frosting from the cake I made. I also had a little vanilla ice cream. Not totally terrible, but it could have been a lot worse! I was at a total of 1901 calories for the day. Like I said, it could have been worse, but having a birthday, cooking, going out to lunch and having a new nephew could have had me easily celebrate too much.

I did drink enough water yesterday though...so today I need to do that!





Tuesday, September 06, 2011
Well...yesterday was much better. I will still over a little bit, but it seems with each day, it is less and less. This time, I was about 200 calories over my target and about 4 points over my dailies. However, with WW, I did have the WPA so I am not as concerned. I think I did well and I had healthy food.

Also, yesterday it took me ALL DAY to prepare everything for the week. I went grocery shopping and got back to the house about 1130a. I was still doing stuff at 9pm! Here is what I did:

* Chopped veggies: mushrooms, zucchini, bell peppers, asparagus, cucumbers (peeled and cut)
* Chopped fruit: Huge watermelon!
* Separated carrots into individual servings
* Portioned out hummus into 4tbsp serving each, in their own containers
* Made brown rice and portioned out into 1c servings
* Made 16 bean soup in the crock pot, which took all day, but it's good!
* Made asparagus soup and portioned out
* Cleaned 4 cobs of fresh sweet corn, removing husk and silk
* Cooked my protein for the week and put in in the fridge to use as needed
* Had to take out 2 bags of trash!

I know it doesn't seem like a lot, but I am not super quick with my chopping knife. It takes me a while to do and I did have the TV on to drown out the noise of my neighbors crazy music.

But, I prepared myself to have a good week. This will definitely make it easier on me, especially having the brown rice and protein ready to go, since I can't have bread or gluten. It makes it a quick on the go meal for me. Plus, I can just toss in some veggies to the rice and when I microwave it, it will steam them and I will have a make shift stir-fry!

So, I think yesterday was a good day. I didn't get exercise in at the gym or out walking. But I did cook and stand in one place all day....that had to have burned more calories than sitting at a computer!

Here's to a great day!



First Page
1
2
3
4
5
6
7
8
9
10
11
12
13
14
15
16
17
18
19
20
21
22
23
24
25
26 27 28 29 30 31 32 33 34 35 36 37 38 39 40 41 42 43 44 45 46 47 48 49 50 51 52 53 54 55 56 57 Last Page

Get An Email Alert Each Time SHELLE13 Posts