Thursday, May 12, 2011
On Monday, I was ready to start again....Tuesday, I started to slip and yesterday was terrible! Today, so far so good...But, what happened between Monday and today?!

I have been thinking about this because things are just not working out how I planned them. What I think I am noticing is that anxiety (or worrying) is a huge problem for me and my automatic response is to eat. It is the soothing thing for me. Also, I have been reading a Geneen Roth book and something she said made total sense. She said if you are distracted while eating, you can finish something without even tasting it. I do that! I noticed the TV has this effect on me. If I am eating in front of the TV or computer, I finish and it's like I didn't even have something to eat.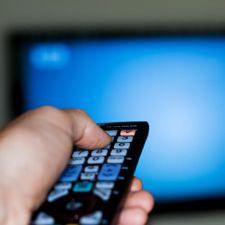 How is this possible? It's a really strange phenomenon to me because I was there, but it is almost like I wasn't. How can that be?! This is something totally new to me because I don't think I have ever thought about it. After doing this for a couple of days, I see (because I tracked every last bit of it) what a negative impact it has on my diet. I am also seeing what a negative impact it has on my life and my attitude. It makes me want to just give up...but I can't. I want to deal with this once and for all. So, discovering things like this is important. Now, to figure out how to recognize when I do this BEFORE I do it and to learn other coping mechanisms to anxiety and stress.

Why does losing weight have to be so hard?!