Monday, May 09, 2011
My birthday is coming up this Friday. I keep thinking about it as I am another year older, yet dealing with the same issue (my weight) for what will now be 24 years! This is ridiculous. I have been asked several times over the last few days..."What do you want for your birthday?" I was thinking about this question while sitting in traffic on the way home...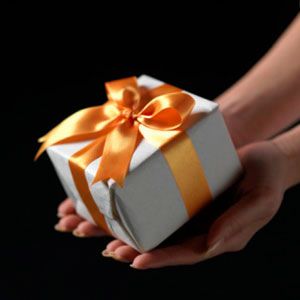 In thinking about this...a couple of things have come to mind.
1) What do I (ME) want for my birthday? Not what would be something easy to say, or what would make my family happy to buy...or not answering "Nothing." What do I actually want?
2) I want to be thin. I want to be healthy. I want to walk into any clothing store and have whatever I bring into the fitting room actually FIT! I want to leaving the fitting room without feeling horrible and depressed about my body.
3) I want to learn how to be healthy and work that into my life. I want to change my life completely because I am not happy right now. This is definitely a reason contributing to my weight issue. It's a vicious cycle that I want out of. Eat, depressed, not happy in job, eat, depressed, not happy with love life, eat, depressed, depressed even more about weight. I need off that train!

What I want to give to myself as a gift this year is to start taking care of myself and making me important. I want to put myself on the top of my list, not at the bottom where I have been for the last 24 years. Everybody is not MORE important than me...where did I get that from?

I have noticed over these last four months that even though my weight has been stagnant or upward...I have been noticing more and more when I eat and why I eat. I have also been noticing that my body has problems that I never realized because I would just keep working around them, bypassing the pain and uncomforableness with pills and pepto. It's ridiculous. I just went to the dentist, made an eye appt (which I haven't had in 3 years) and a doctors appt to figure out what is wrong with my digestive system.

In the mean time, what am I going to do everyday to give myself this new gift of care? Each day I will...

1) Stay within my points/calories
2) Drink 6-8 glasses of water
3) Exercise, even if it's only 10 minutes
4) Learn how to manage my stress
5) Learn to say No to more people
6) Do things I want to do in life, not what everyone expects of me
7) Learn balance work, so that I have SOME free time every day and on the weekends
8) Learn how to integrate dining out into my healthy lifestyle
9) Prepare for the next day, the night before, lowering my stress level
10) Sleep! Get at least 7 hours of sleep each night

This list may seem really short to some people and seem pretty obvious, but these are the things I am having trouble doing often and consistently in my life. Overall, I think I am healthy, but what I am realizing is that I put off things that have to do with taking care of me, to do other things for work, family members or customers. I am never the center of any attention. And ironically, I am learning that my weight helps me stay invisible, but my personality is not as such. It's a constant contradiction.

This year, I will take care of me and get one step closer to happiness and living the life I have always wanted.