| | |
| --- | --- |
| | SHELLE13's Recent Blog Entries |




Thursday, May 12, 2011
On Monday, I was ready to start again....Tuesday, I started to slip and yesterday was terrible! Today, so far so good...But, what happened between Monday and today?!

I have been thinking about this because things are just not working out how I planned them. What I think I am noticing is that anxiety (or worrying) is a huge problem for me and my automatic response is to eat. It is the soothing thing for me. Also, I have been reading a Geneen Roth book and something she said made total sense. She said if you are distracted while eating, you can finish something without even tasting it. I do that! I noticed the TV has this effect on me. If I am eating in front of the TV or computer, I finish and it's like I didn't even have something to eat.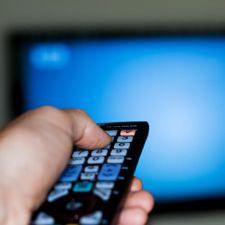 How is this possible? It's a really strange phenomenon to me because I was there, but it is almost like I wasn't. How can that be?! This is something totally new to me because I don't think I have ever thought about it. After doing this for a couple of days, I see (because I tracked every last bit of it) what a negative impact it has on my diet. I am also seeing what a negative impact it has on my life and my attitude. It makes me want to just give up...but I can't. I want to deal with this once and for all. So, discovering things like this is important. Now, to figure out how to recognize when I do this BEFORE I do it and to learn other coping mechanisms to anxiety and stress.

Why does losing weight have to be so hard?!




Monday, May 09, 2011
My birthday is coming up this Friday. I keep thinking about it as I am another year older, yet dealing with the same issue (my weight) for what will now be 24 years! This is ridiculous. I have been asked several times over the last few days..."What do you want for your birthday?" I was thinking about this question while sitting in traffic on the way home...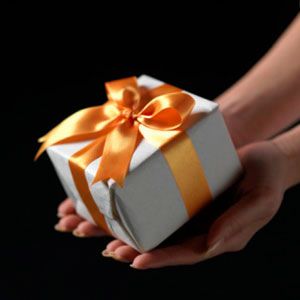 In thinking about this...a couple of things have come to mind.
1) What do I (ME) want for my birthday? Not what would be something easy to say, or what would make my family happy to buy...or not answering "Nothing." What do I actually want?
2) I want to be thin. I want to be healthy. I want to walk into any clothing store and have whatever I bring into the fitting room actually FIT! I want to leaving the fitting room without feeling horrible and depressed about my body.
3) I want to learn how to be healthy and work that into my life. I want to change my life completely because I am not happy right now. This is definitely a reason contributing to my weight issue. It's a vicious cycle that I want out of. Eat, depressed, not happy in job, eat, depressed, not happy with love life, eat, depressed, depressed even more about weight. I need off that train!

What I want to give to myself as a gift this year is to start taking care of myself and making me important. I want to put myself on the top of my list, not at the bottom where I have been for the last 24 years. Everybody is not MORE important than me...where did I get that from?

I have noticed over these last four months that even though my weight has been stagnant or upward...I have been noticing more and more when I eat and why I eat. I have also been noticing that my body has problems that I never realized because I would just keep working around them, bypassing the pain and uncomforableness with pills and pepto. It's ridiculous. I just went to the dentist, made an eye appt (which I haven't had in 3 years) and a doctors appt to figure out what is wrong with my digestive system.

In the mean time, what am I going to do everyday to give myself this new gift of care? Each day I will...

1) Stay within my points/calories
2) Drink 6-8 glasses of water
3) Exercise, even if it's only 10 minutes
4) Learn how to manage my stress
5) Learn to say No to more people
6) Do things I want to do in life, not what everyone expects of me
7) Learn balance work, so that I have SOME free time every day and on the weekends
8) Learn how to integrate dining out into my healthy lifestyle
9) Prepare for the next day, the night before, lowering my stress level
10) Sleep! Get at least 7 hours of sleep each night

This list may seem really short to some people and seem pretty obvious, but these are the things I am having trouble doing often and consistently in my life. Overall, I think I am healthy, but what I am realizing is that I put off things that have to do with taking care of me, to do other things for work, family members or customers. I am never the center of any attention. And ironically, I am learning that my weight helps me stay invisible, but my personality is not as such. It's a constant contradiction.

This year, I will take care of me and get one step closer to happiness and living the life I have always wanted.






Sunday, May 01, 2011
I truly believe right now, the universe is trying to tell me something. I keep falling into these situations where I am allowing others, or the world, to tell me about me....as opposed to being confident and knowing who I am. There is a really great quote I heard once, "The world will tell you who you are until YOU tell the world."




I am haunted by this quote because it is so true for me. Growing up and into adulthood, I have allowed others to tell me who I am and I have built my confidence on the comments of others. It's a very delicate confidence to have, that can break with any toss of a stone. I am learning this over and over. I know it also connects to my weight. Because I am heavy, I somehow assume that others (especially thinner others) have more of a right to make a judgement call about me because I am not thin, because I am not the "normal" sized girl, I am more of an outsider because of my weight, I am not attractive because of my weight, I can not be as successful at my job because of my weight...and unfortunately, society has confirmed this to me over and over. It's a hard cycle to break. I know it's not right, but it's is difficult to think otherwise and I have to retrain myself to do so. I'm not at the point that I can do that really quickly, it's still taking me a while to recognize this thought pattern when it's happening.

On the other hand...life is not just chance. I can no longer sit here and let things happen "to" me. I need to make the things I want in life happen for myself. I think because I am not making these decisions, I am living a life that I have allowed to be chosen for me, rather than living the life I have dreamed of. I think I have finally realized, actually realized, that this life, this weight, can be figured out and resolved if I want it to. I have to make a mental decision to do that and it has to be something I renew in myself every morning to fight that old pattern of thinking that has gotten me to where I am in the first place.

This time around with my weight, I am battling these mental demons head on. It's freaking hard and I hate it! But, I also know, it is the one thing that will get me to the light at the end of the tunnel. I know I can lose this weight and the mental baggage that goes with it, and I also know that I will be much happier because of it. I am just in the thicke of it right now and it's hard. Whoever says losing weight is easy is wrong! It's one of the hardest things in the world to do!

But...I will do it and live the life I had imagined!

"As a single footstep will not make a path on the earth, so a single thought will not make a pathway in the mind. To make a deep physical path, we walk again and again. To make a deep mental path, we must think over and over the kind of thoughts we wish to dominate our lives."
~Henry David Thoreau



First Page
1
2
3
4
5
6
7
8
9
10
11
12
13
14
15
16
17
18
19
20
21
22
23
24
25
26
27
28
29
30
31
32 33 34 35 36 37 38 39 40 41 42 43 44 45 46 47 48 49 50 51 52 53 54 55 56 Last Page

Get An Email Alert Each Time SHELLE13 Posts