| | |
| --- | --- |
| | SERENELYSVELTE's Recent Blog Entries |


Saturday, December 28, 2013
In 2014, I am going to get to the root of my body, food, and wellness issues. God has given me a waiting period of over 3 months to discover more of the issues and has been quietly calling me to come to him for help. I am stubborn and can be difficult, so asking for help or receiving help is hard for me. For some reason, it is more difficult to trust the only One that controls it all. I know He has my best in mind; I know he has never failed me before; I know that He will carry me through the pain of pruning. Change hurts and God never promised a pain-free life. He just promised to be there with us, if we let Him.

Words are my friends and comfort. I love words and enjoy writing out my commitments, but I have never been very good at follow-through. So I have narrowed it down to one word, GLORY. I anticipate 2014 to be a year of glory ~ God's glory. I plan to ask "why?" in all that I do, and my answer will always be "for the glory of God!"

This journey has never been easy, but by the grace of God I am where I am today. This coming year, I will get to the root and have victory. This will be a different approach, but I am looking forward to see what God will do. For His glory!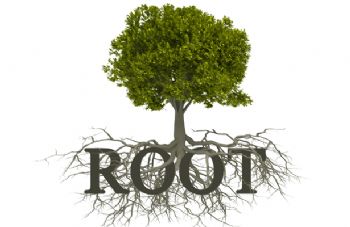 Sunday, February 17, 2013
I am sick and tired of being full of good intentions and ideas. I have wonderful ideas on paper and get so far in implementing them and everything goes downhill from there. I am tired of trying this and doing that and returning to my old habits.

I want to replace my old behavior with good new behavior. I am tired of being full of it on paper. A friend once told me don't spend all of today planning for tomorrow. I took these words to heart, and still find myself battling the planning process. I think I organize things and plan them as an avoidance tactic at times. I'd rather look like I'm doing something rather than actually doing it.

It is time to put my words into action. I need to make small measurable goals and still maintain flexibitity and motivation to actually act and meet my goals. I am so close to the "finish" line, I can see it and taste it. I need action, action, action to occur in order to see accomplishment.






Monday, January 21, 2013
How did I do this before? How did I lose nearly 80 pounds and keep it off? What changes did I make? What magic pill did I take? What crazy diet did I do? What happened?

To be perfectly honest, I don't know! The only immediate changes I made was to eat less and exercise more. I had 3 credits in college that I could do anything with and took exercise classes. Grades and school motivated me, so I made it a part of my homework. After graduation, I joined a gym and spent $$$ on a personal trainer not once but twice.

These were all good changes, but they were temporary changes. Nothing I did, even though I experienced success, has had lasting change. I didn't retain any routines or habits when it came to eating or exercise. I just went to something different, and it would work for a little bit and fade.

Right now, I am currently in a book study/Bible study with a few friends to hold me accountable for the changes I make. I am praying that this is where the bottom falls out...I pray that the root of my food issues will be dug up and drawn to the surface and be dealt with once and for all.

I have noticed recently that I have a way with words and expressing myself, but I have no motivation or drive to go after the goals or ideas that I express. I am tired of being full of hot air or words on a pages. It is time to GO and discover the cause and address it and build good healthy routines from there.

In the middle of all of these temporary changes, I have come to own my issue as a spiritual issue. I have seen God's hand in my journey so far and continue to seek Him as I continue.

Sincerely Seeking,
Serenely Svelte





Monday, September 10, 2012
I am totally going to win this for real. Some of my church friends have issued a 10 pound challenge. I am so ready to do this. I have been stuck in my rut for too long. My motives have wavered in the past.

My motives this time around are definitely competition and obedience to God who gave me this body. It is not mine. I must treasure it and treat it as a special gift from God. It is the house of God, and I should want to protect it and keep it healthy for that reason alone.

I plan to log my food, water, exercise and take this journey one step at a time.

Bring it on!





Friday, August 17, 2012
I now have the most amazing job in the world. I get to teach Jesus to little kids in my area. I am super excited, but my hours are at odd times which make it difficult to plan to eat healthy and at proper times.

My goal this weekend is to establish what healthy snacks and dinner options I can bring to eat, so I am not famished in the evening. This job is getting me to think about how I should be eating and exercising.

I am getting back in the swing of things!



1 2 3 4 Last Page

Get An Email Alert Each Time SERENELYSVELTE Posts