| | |
| --- | --- |
| | SCUBAMUM's Recent Blog Entries |


Monday, February 10, 2014
Yesterday's Progress:
Calories: 1,892 (232 OVER range)
Calories Burned: 1995
Steps: 5,805

Well, yesterday was not as bad as I expected it to be. I had decided to take a day off exercising; but I did a lot of moving about with housework, etc. So, my step count is not bad at all.

I also was fairly sure I'd go over my calorie range, because I was going out to a "mom & pop" type hot dog place for tea with friends. I didn't handle it well, though. I decided to skip lunch to save calories for it; but I ended up ravenously hungry. So, I had ice cream after the hot dog and chips; and then I came home and had three banana muffins. I'd have done better to have just eaten a sensible lunch and not been so hungry I ate everything in sight later.

Oh well, at least my calories burned are still higher than my calories eaten.




Sunday, February 09, 2014
Yesterday's Progress:
Calories: 1,412 (WITHIN range)
Calories Burned: 2191
Steps: 10,457

That was a good day yesterday (hit all goals - dogs walked and elliptical) and not a bad week in total this past week. I lost 1 lb since last Sunday and logged 21.35 miles.

For my virtual walk to Liverpool and then on to North Wales, that puts me close to Royal Leamington Spa in Warwickshire.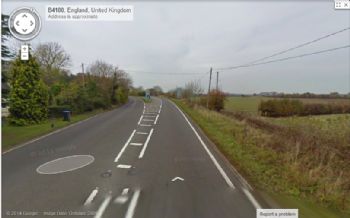 I've never been to Leamington, but it looks like a beautiful city: en.wikipedia.org/wiki/Royal_Leamingt
on_Spa

We'll see how I do on the exercise today. At the moment it's -18F (-28C) with a wind chill of -41C, so dog walking is not looking good. There's always the elliptical, but I don't like doing that too many days in a row as I don't want to damage my knees. Maybe I'll just do a manic house cleaning for a few hours.
Today,





Saturday, February 08, 2014
Yesterday's Progress:
Calories: 1,828 (168 calories OVER range)
Calories Burned: 2274
Steps: 11,432

Yes, I overindulged in the Belgian chocolate last night; but I more than compensated with my calories burned. So, I'm OK with that. It was a conscious choice. I knew I wanted the chocolate, so I made sure to do the extra exercise.

It wasn't too bad outside yesterday, so I managed to get the dogs out for a 2 mile walk. I REALLY hope the weather continues to be at least manageable, because we weighed poor little Anwen yesterday and she's gained 10 lbs since the spring. It's not surprising. She's eating the same amount as always and going days and days without being walked. Hopefully, we'll be able to turn that around very quickly.




Friday, February 07, 2014
Yesterday's Progress:
Calories: 1,508 (WITHIN range)
Calories Burned: 1869
Steps: 5,273

Another good day on the healthy lifestyle front yesterday. Hit all my goals and moved to a higher level on the elliptical. I won't do that every day, though, as it's a little hard on my knees at the moment.

It was a great family day yesterday. I woke up to find an email from one of my cousins' sons from Gwynedd (he's the same age as my DS) who wants to Skype with me tomorrow, it was my littlest cousin's 6th birthday, and DH and I spent the evening looking for hotels where we'll meet another cousin for a Formula One race in the fall. I'm still smiling!




Work is getting more and more manic, but I'm handling it better with more exercise and healthful food.




Thursday, February 06, 2014
Yesterday's Progress:
Calories: 1,733 (73 calories OVER range)
Calories Burned: 1911
Steps: 5,706

Considering how many hours I put in working, this was not a bad day. Although I did go slightly over my calorie range, I made sure to burn off more than I ate on the elliptical. So, I'm comfortable with that.

Today I wanted to talk about something I've been noticing this week. I'm starting to actually FEEL slimmer. My nightgown doesn't touch my stomach anymore; and I've actually had the confidence to start tucking my tops into my jeans again, because I seem to have lost my muffin top!




There is NOTHING as motivating as seeing some concrete success, so I'm SUPER motivated right now.





First Page
1
2
3
4
5 6 7 8 9 10 11 12 13 14 15 16 17 18 Last Page

Get An Email Alert Each Time SCUBAMUM Posts