| | |
| --- | --- |
| | SCOTMAMA's Recent Blog Entries |


Sunday, January 03, 2010

A new year always seems to make us take the time to ponder about our lives, our accomplishments, our goals, where we've been and where we're heading. As we look back over 2009, try not to beat yourself up if you didn't make all of your goals. If there was improvement over the prior year -- REJOICE!

The new year is a time for NEW BEGINNINGS! But it doesn't take a new year, or any other milestone for you to make a new start. You can do it anytime, anyplace, anywhere and for any reason! Why not now? They always say, why wait if you can do it now!!

You know, it's never too late to improve your current situation. If you are looking for a new romantic interest in your life - rejoice that you are still young enough either in age or heart to want someone in your life! If you are mourning the loss of a loved one - rejoice for all the time you did have with that person, and remember how they enriched your life! If you are rich give thanks for your good fortune, and if you are poor, think of all those who are even worse off than you! Each night as it is time to go to bed, take a few minutes to just run through your mind some of the blessings you had during the day. There is always something you can be thankful for -- for example, today I was thankful that I met a friend for lunch, that the weather was so beautiful (75 degrees) and that I was feeling wonderful. When I returned home I did not have a significant other to greet me, but my dog was really happy, and I was glad to share our reunion by going outside with her for a nice walk!

I did not reach all of my goals that I had set up for 2009; but I do not lament this fact. I am glad that I made headway -- moving ahead is the positive thing to do, and as long as I am able to move ahead, I know I will creep closer and closer to my goals! Things do not just "happen" so when the scale reads a higher number than it did the day before -- do not kick the scale, but take a look in the mirror if you're wondering about the reason. Did you eat right? Did you get in some exercise time? I'm a real fan of giving in to temptations on a regular basis, but the key is to do so in moderation. For me, one or two bites of ice cream will make me happy; sure an entire bowl is great -- but then you suffer the consequences! But if you know there is NOTHING that you can't have you are not as likely to feel depressed about your healthy lifestyle. Remember the portion control and those goals will suddenly be right at our fingertips!

Stay Sparking Everyone!




Thursday, December 31, 2009

It's 7:10 p.m. on New Year's Eve! No -- I'm not partying at a posh resort, or even having a happy get-together with a group of friends. I'm doing pretty much what I have been doing the past few years. I ate a good, but healthy, meal about 5:30, and before that I took my dog out for a walk. The temperature was a balmy 68 degrees! Nice, huh?

It really made a point in the generation gap when my daughter phoned me from Las Vegas. She was at a penthouse suite (complete with 8 TV's no less) and she told me all about the fabulous decor! There is a posh formal dinner (black tie) at 8:00 p.m. and she is excited and pleased about the evening! It seems like a lifetime ago when I went out drinking, eating and being in a party mood to celebrate the new year coming in -- or lamenting about the old one going out -- whichever!

I'm happy with 2009! The lawsuit with the malpractice on my eye care has been settled, and it was a favorable decision in my favor. I have lost more weight -- slow but sure is my motto so I haven't taken it all off in six months, but it's OK. What's come off is staying off and that's the important part. I have been busy doing volunteer work and living a peaceful, fulfilling life. There is no important "someone" in my life, but if it's meant to be it will be. In the meantime, I am happy and content. Life in a nutshell is good!

There are significant changes I could make to my life, but the question is: do I really want to? I am quite content the way things are. Thank God I am healthy, financially OK, and I am quite healthy with life as it is. Living alone with my dog, Amber, is not all that bad.

Happy New Year to all! Eve





Saturday, December 26, 2009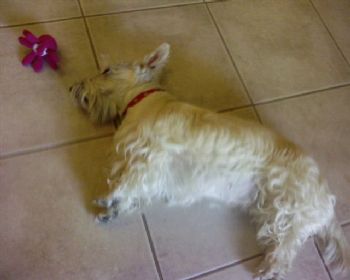 Yes, the company left in the wee hours of the morning and all is quiet around my house. I had a rare spurt of energy this morning and took my Christmas tree down and it's all stored back in the garage again! I have only to vacuum the great room and it will look like Christmas never happened.

I will be ready for the new furniture on Monday! And maybe by then my weight will also be in line with the pre-holiday reading on the scale. Oh happy days!!

Is there a letdown when the company pulls out of the driveway, happily waving goodbye? Yes, of course. Christmas would have been very lonely here by myself. And why be alone when you can be with good friends? So to leave the freezing weather and snow of Montana and spend a couple of weeks with short-sleeve weather was a blessing for my company and for me it gave me a much needed change of routine. Nicer meals rather than just poking my head in the refrigerator to see what was available (more planning ahead too). OK, I did put on about 2 pounds, but I'd gladly do it again and again rather than spending a holiday alone. And you know what, nearly a pound is gone already, and I have no doubt when I step on the scale in the morning a few more ounces will have evaporated!

Life is good, routine is great, but the chance to punch it up a little once is awhile is a great change of pace! Great way to see the end of 2009. And next summer I will not have to melt here in Phoenix in the middle of summer -- I can go visit in Montana!








Sunday, December 20, 2009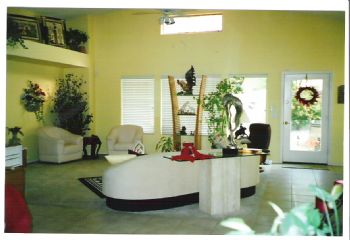 I know that my great room looks pretty good as it is; but I'm one of those decorating maniacs that can't seem to leave well enough alone. So recently when I found myself with a bit of extra money I began to look at my living room furniture and wonder what I could do to change my "look." Perhaps a sectional? Something that would be more cuddly and comfy to sprawl on while watching TV and still impart a warm and inviting look to my area.

Yesterday I visited several furniture stores in my area and after much looking and debating I decided to take the offer one enterprising saleslady made to me of coming to my home with the fabric swatches. She was good to her word and arrived armed not only with all the fabric I had found interesting, but a little sketch of a proposed "new look" for me to ponder and possibly consider.

The two of us got very enthusiastic and even moved area rugs and accessories around until we were satisfied with the look we could (and would) achieve. She gave me the prices, I did a little quick calculating and made her a counter-offer, which she gladly accepted. Gee! I guess I should have gone lower! lol

But, I'm happy with the choices, and just for kicks, when it is all done and in place (and my Christmas tree is put away) I'll take another photo and show you all the result. Tonight I'm a happy camper as decorating is one of my very favorite hobbies!

Eve





Friday, December 18, 2009

I got an "early" Christmas present today and it will be something that I will enjoy on a daily basis. My company from Montana not only presented me with this, but also hooked it up for me!

My present? An indoor/outdoor clock/thermometer/alarm, 3 gadgets in one. A nice looking display sits close to my computer and tells me the time, the date, day of the week, indoor temperature and outdoor temperature! What will they think of next.

At a glance I can see that my indoor temp is a snuggly 75.4 (ya, it's digital!)
and the outside temp has cooled down to 55.3 (from a high of around 75 today)
You've got to love Phoenix in the winter, folks!

Merry Christmas Everyone! from Eve



First Page
1
2
3
4
5
6
7
8
9
10
11
12
13
14
15
16
17
18
19
20
21
22
23
24
25
26
27
28
29
30
31
32
33
34
35
36
37
38
39
40
41
42
43
44
45
46
47
48
49
50
51
52
53
54
55
56
57
58
59
60
61
62
63
64
65
66
67
68
69
70
71
72
73
74
75
76
77
78
79
80
81
82
83
84
85
86
87
88
89
90
91
92
93
94
95
96
97
98
99
100
101
102
103
104
105
106
107 108 109 110 111 112 113 114 115 116 Last Page

Get An Email Alert Each Time SCOTMAMA Posts