| | |
| --- | --- |
| | SAUCYSAILORESS's Recent Blog Entries |




Wednesday, February 22, 2012
I am going to purge right through.

Back in September I was going to the gym three times a week and swimming afterwards. Then in October I was in UK and cycling everyday, lost a few more kilos. Then when I got back to Kuwait in November the weather was too cold for swimming again, so I started cycling every day instead Ė and this is on top of walking the dog. So now I am over 7kg lighter than my summer weight. (I should talk in pounds, really, 15lbs sounds sooo much cooler than 7kg!). DecemberÖ bed rest, then skiing, so no change. Back in January, and a new puppy resulted in longer walks, but no cycling, so again, no change.

Today Iím going to miscarry again. If not, then itíll be tomorrow. And as soon as that happens I am going to get back into the routineÖ I will get back on my bike. This puppy is a bundle of energy, so he can come along too for the run. Iím going to start pumping weights again. And Iím going to print out this: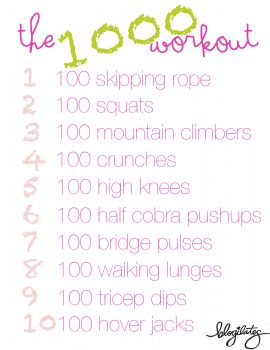 Thanks Yoovi for directing me to Blogilates, what a fab site! If this doesn't get me back in shape, then nothing will! blogilates.com/category/printables-2




Monday, February 20, 2012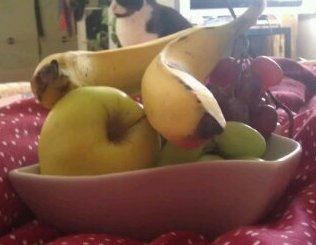 I know what choices I should make!

Did I mention, recently, that I'm on bed rest? I'm sure I did, cos I can't think of much else at the moment. Well, that means I can't exercise. and once I've read through the fora to which I subscribe, and research even more about low beta hCG numbers, then I get bored. And one of my problems, when I'm bored, is that I over eat. And not on the right stuff.

I mean, Marc has been fantastic, and bought me plenty of healthy food. And I eat it. Cottage cheese, fruit - at least five, usually seven a day. But I can't help myself. Yesterday I ate five creme caramels at over a hundred calories each; as well as a Snickers Cruncher and a Cadbury's Crunchie.

As a result, my Sparkchart looks something like this at the end of the day:





I mean, all the planned bits looked great. I had salmon with pasta shells, mushrooms, brocolli and carrots for dinner. Lunch was a dozen carrot sticks - without any fattening dip. Breakfast was a banana, and marmite on toast. I know all about healthy choices, Marc is happy to cook healthy choices, because he prefers real food to the processed crap. So why, Oh why can't I stop gorging on friggin' chocolate bars and creme caramels?

You know what's really frustrating? Despite going so far over healthy limits for treat foods, after three weeks, my weight has barely risen. That means, if I could just drop that extra thousand cals a day from my diet, I could probably look like Victoria and Kate!





Saturday, February 18, 2012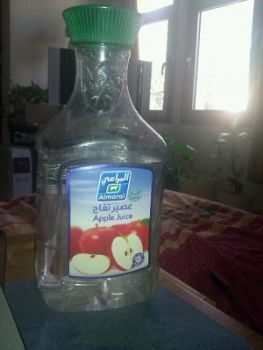 The trick to eight a day
Well, about time too, I have decided to start tracking my eating and exercise again. Well,maybe not my exercise, on account of being on bed rest for now, but certainly my eating. I shocked myself this morning by eating one third of my daily allowance already for breakfast, but that's fine, cos it's only once in a blue moon that we have pancakes for breakfast anyway. And I do eat at least five portions of greens a day, but when I'm tracking that goes up to eight a day. Also, until today I was also eating about eight portions of sugar a day in the form of chocolates and creme caramel!

The first thing I'm gonna start with? Water. I measure my intake using an old juice bottle which holds 1.8l, and make sure it is emptied by the end of every day. That gives me seven cups, and with a few cups a camomile thrown in there, it works :)

BTW, last year I lost about 8kg, and have maintained that over the last few months. Now I want to drop the other 12kg. Unless I'm pregnant, in which case I'll be happy to maintain :)



1 2 3 4 5 6 7 8 9 10 11 12 Last Page

Get An Email Alert Each Time SAUCYSAILORESS Posts