| | |
| --- | --- |
| | SASSISPRING's Recent Blog Entries |


Saturday, July 12, 2014
TODAY IT IS...........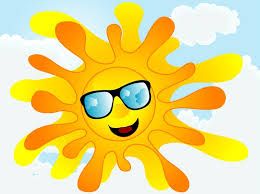 For those who are crying it's toooooo hot, remember this .............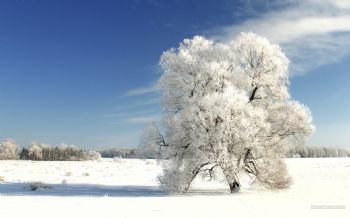 it'll be back soon enough.

I'm sorry there are so many .........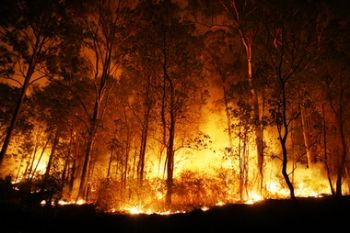 but it does help to replenish the forest. (even though it kicks the loggers out of the bush and creates thick smoke in the air, it does have it's purpose......this photo was taken from a fire in my area, the summer of 2010).

So get out and do all this ........
...........enjoy the SUN!!!!

youtu.be/Gmmn-9E3drE
Summer Lovin'

youtu.be/m648v4s5sFc
Summer in the City

youtu.be/wvUQcnfwUUM
In the Summertime

This one is for you, Cheri.


youtu.be/VLs09J_x6-c
Sunny Afternoon

My mum used to sing this song when we cleaned house or were baking, old country summer tune. Enjoy.
youtu.be/3kzeCjluvxU
We'll Sing in the Sunshine

youtu.be/2s4slliAtQU
Surfin' USA

youtu.be/Nk3ZN3dSeDk
Beach Blanket Bingo

Or.......if you want a really great laugh..........the other version, Beach Blanket Boo Boo!!!
youtu.be/4eYvZ7_RZdM

Enjoy your SUMMER!!!!!





Thursday, July 10, 2014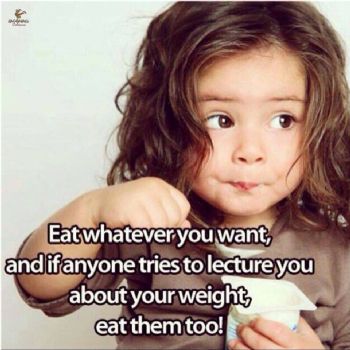 Tuesday, July 01, 2014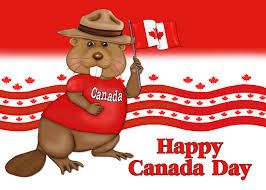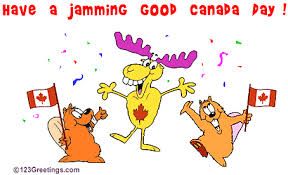 Fun Canadian Facts!!
www.todaysparent.com/family/activiti
es/10-funny-facts-about-canada/

Canada's name comes from a misunderstanding between Jacques Cartier and some Iroquois youth who were pointing out a village (for which they used the word "Kanata"). They were actually trying to identify the small area which is present day Quebec City, but Cartier used the similar-sounding word "Canada" to refer to the whole area. Oops!

Canada's official languages may be French and English, but our geese have their own language: scientists believe that Canada geese have as many as 13 different calls for everything from greetings and warnings to happiness.

Forget the Loch Ness Monster: Canada has its own mysterious lake creature, Ogopogo, who reportedly lives in Lake Okanagan, British Columbia.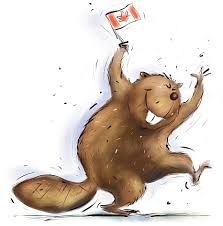 www.hikebiketravel.com/18950/145-wei
rd-fun-interesting-facts-canada/

Canada is the second largest country in the world.

Canada has ten provinces and three territories.

Montreal is the world's second largest French speaking city after Paris.

The longest highway in the world is the Trans-Canada Highway which is over 7604 kilometers (4725 miles) in length. (it travels coast to coast across Canada)

Despite being a huge country, Canada has the fourth lowest population density in the world, with only three people living per square kilometer! Almost half of the population in Canada were born in other countries.

Alert, in Nunavut Territory, is the northernmost permanent settlement in the world.

The highest waterfall in Canada is Della Falls, British Columbia, 440 meters high (1444 feet). The falls are located on Vancouver Island. (I have never seen them)

Ocean Falls, British Columbia has on average 330 days of rain per year.

The border between Canada and the United States is officially known as the International Boundary. It is 5,525 miles long, including the 1,538 miles between Canada and Alaska. It's the world's longest unprotected border.

Two of the largest lakes in the world are found in the Northwest Territories – Great Bear Lake and Great Slave Lake.

The population in Canada in 2011 was approximately 34.3 million.

About 90% of Canada's population is concentrated within 160 kilometers (100 miles) of the Canada/US border. (I am part of the 10% that does not live close to the border)

Hockey and lacrosse are Canada's national sports.

The baseball glove was invented in Canada in 1883.

In Flander's Fields is a poem written by World War I Col. John McCraea, a Canadian veteran of the Second Boer War. He was struck with admiration at the courage of the dead when he saw red poppies swaying among the markers of his fallen comrades.

Queen Elizabeth II is the Canadian Head of State.

The English version of Canada's National Anthem – O Canada – was written by Robert Stanley Weir for the Diamond Jubilee of Confederation in 1927.

The National Flag of Canada came into being in 1965 to replace the Union Jack. It is an 11 pointed red maple leaf on a white square.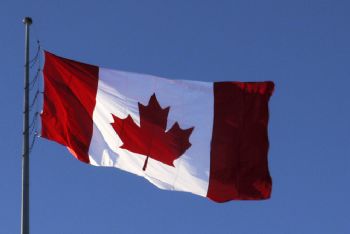 Canadian inventions include the game Trivial Pursuit (Scott Abbot and Chris Haney), the telephone (Alexander Graham Bell), basketball (James Naismeth) and the snowmobile (Joseph-Armand Bombardier).

Insulin, a hormone produced by the pancreas was first isolated at the University of Toronto in 1921-22 by Dr. Frederick Banting and Charles Best.

Elizabeth Catherine Bagshaw was one of Canada's first female doctors and the medical director of the first birth control clinic in Canada. She has been recognized as providing outstanding contributions to the quality of life of women in Canada.

There are more doughnut shops in Canada per capita than any other country.

Wine is produced in British Columbia, Ontario, Quebec and Nova Scotia.

Canada is famous for its ice wine – made from pressed frozen grapes. It's usually served as a dessert wine.

The only walled city north of Mexico is Québec; it was also the first city in North America to be placed on UNESCO's World Heritage Sites list.

There are 15 world heritage sites in Canada. The one with the most interesting name is Head Smashed In-Buffalo-Jump.

www.hikebiketravel.com/3231/headsmas
hedin-buffalo-jump-world-heritage-site/

I was at this park and it's amazing. It's filled with history and culture. It is a must-see if you are ever in southern Alberta.

There are about 200 species of mammals in Canada. You'll find about 630 bird species in Canada.

Canada's beaver is the second largest rodent in the world, weighing up to 60 pounds. (The largest rodent is the capybara, found in South America and weighing up to 100 pounds.)

Daylight savings time does not occur in Saskatchewan. Daylight Savings Time also does not occur in the Peace Country area of BC, which includes Dawson Creek (BC) and Ft St John (BC). This is to accommodate the oil industry in Alberta, in the winter when it's at it's busiest and the tourist population in BC, in the summer. There is a group in Saskatchewan that wishes to force the province to move to Daylight Savings Time, but thus far, they have been unsuccessful - as the majority in the province prefer not changing their clocks twice a year.

The license plate for cars, motorbikes and snowmobiles in Nunavut and the NWT is in the shape of a polar bear. It is so popular to steal when one drives south, that Edmonton (Alberta) has licensing offices that allow us to purchase a new plate, if our plates are stolen in the city. Many folks actually remove their plates when they go south, when parked and place the plates back on to drive. I was fortunate that my plates were never stolen when I drove south.

Canada is the largest producer of uranium in the world.

Canada is the world's largest source of the rare element Cesium. It is found at Bernic Lake, Manitoba.

Some of the world's largest wheat fields are found in Saskatchewan.

The US buys more oil from Canada than any other country.

.......and because I know you are all sitting on the edge of your seats wondering, here is one last very important fact.

Canada is home to 15 million cattle, 9 million of which live on the Prairies. I imagine that many of those remaining 9 million cattle live here in BC.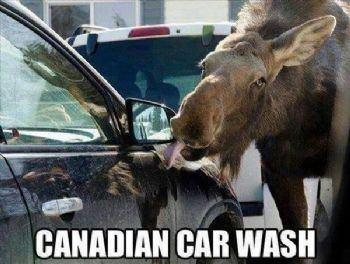 (this was taken in Prince George BC, last winter)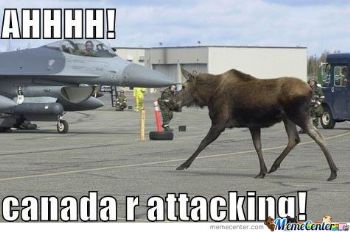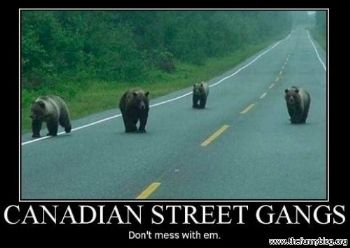 ...........now I bid you good-bye eh, remember Canada is America's hat (according to the Muppets).

youtu.be/4hPIQJq8fv0
Canada Is - The Muppets Salute to Canada





Monday, June 30, 2014
Your go to chewing gum flavor… ..Hubba Bubba and Bubblelicious

Best time of the year…...Early fall

If you were a toe nail polish what color would you be…....Scarlet red

Favorite pie......I LOVE PIE!!! Saskatoon berry pie.

First record you ever bought…...my first LP was from my auntie, Elvis (Monkey Business) and the first LP I bought, was Donny Osmond double album. First 45 I bought was Monster Mash.

Current perfume you use.........Cucumber body spray

Do you have any trophies or awards…...Yes. My first award was at age 10 when I won for being the top fundraiser.

Worst day of your life…........The day I left my ex (as I did not want to leave the town, my job or my stepdaughter) and the day Drue died.

Do you cuss and swear......of course, I'm a redneck, and a northerner.

Celebrity crush you would get a hall pass for…...Sam Elliot.

What is the new reward if it isn't food anymore......trips.

What makes you the Zodiac sign you are.....Leo

What is your goal weight......150 lbs.

Do you think you are a giver or a taker…...both.

Beach house or Mountain cabin......a mountain cabin on a river or lake

If you monogrammed your towels......I wouldn't.

I might be tempted to time travel back to…...1980 and I'd tell myself to take that year off school, to see a counsellor, work-out and then, join the Navy to become a nurse. I'd also tell myself to ignore the recruiter who stated it wasn't really for women to join the Forces. Or 1975 and I'd warn myself I'm going to have to deal with jerk-off teachers but don't let them pull you down to their level and I'd tell myself not to go to that party. Yeah THAT party, stay away! Or I'd go back to 1974 and beat the snot out of the gr 7 teacher who spit at us, nah that wouldn't be cool.......moving on.

Nick name in high school.........In grade 8 it was Fish. In grade 12 it was Apple-juice Alcoholic.

Now cut and paste this but I want to see your answers...or feel free to post your own blog.





Sunday, June 29, 2014
I live in central BC, which is considered north to many folk. I don't feel it's north, but it's a fact that I live in a town considered "northern BC." Ever hear that saying "There's an Elephant in the Room", well it is one that I cannot relate to. I live as far away from elephants as one possibly could, except the elephant I met at the Vancouver Zoo. For me it makes far more sense to say "There is a Moose in the Room." Heck I grew up with moose looking through the living room window to see what was going on. He probably wanted to chow down on an apple and watch TV, but he was a bit big to sit on the couch.

Pet peeves are like a moose in the room - they are those little annoying things that we often ignore, don't call attention to until the pet takes up the entire couch, eats all the apples and won't allow you to watch any program on TV that he doesn't want to see.

So here is my list of pet peeves, what are yours?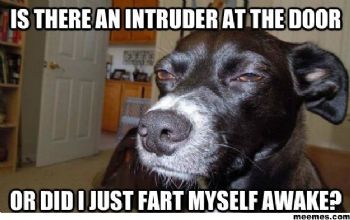 I undestand farting and burping are normal body functions. I used to work as a nurse, I used to assist post-surgical patients to walk down the hall and fart. It's how the body gets things moving after being slowed down from anesthesia. What annoys me is when someone burps or farts, laughs, fans, says things like "dang that was a good one" and absolutely neglect social manners. Excuse yourself if it happened without notice, make it simple and don't draw attention. If you deliberately carried out this action, know I am not laughing. It isn't funny, it doesn't make you "the man". (and yes, I have a girlfriend who does this constantly to prove she's "the man" - so I'm not picking on men here). If you know it's coming on, excuse yourself and leave the room. If you burp, cover your mouth. It's pretty simple.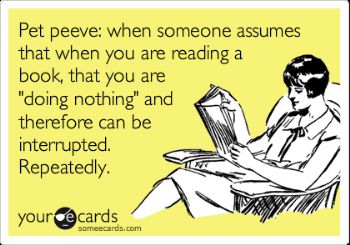 I think this is self-explanatory - it doesn't matter what YOU think is or isn't activity, it only matters what I think. If I choose to read a book all day, it's none of your business. If I go camping for a week and read every day at the lake, it doesn't mean I'm flat out lazy. Reading is an escape and it stimulates the brain. Besides, really, who am I hurting by choosing to read?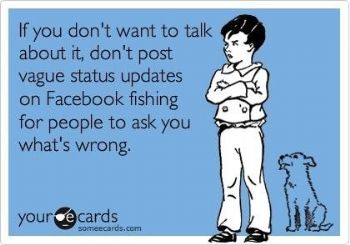 It's annoying when someone puts up a vague Facebook status and when you ask what's up, you are told it's none of your business or told that the person doesn't want to talk about it. If you don't want anyone in your face about your private stuff, do not post it in a public forum.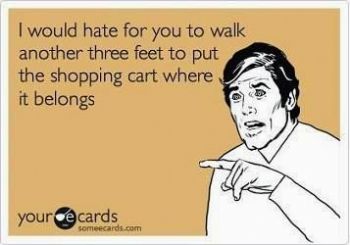 I really get hot under the collar when I go to the grocery store and cannot park because of all the shopping carts sitting in the parking stalls. I have stopped my car in the lane, got out, moved the shopping cart and parked my car. I don't care if I hold up traffic, chances are someone behind me is a lazy arse who doesn't put away the shopping cart.

The other piece that angers me is the lack of respect with carts. Banging into cars with the cart doesn't move those cars out of the way. Stop being lazy, pay attention to the cart and ensure that it doesn't hit a car.

I have a dent in my new car because someone decided that they didn't need to do this and allowed their cart to hit the back bumper of my car. That was totally not cool.



I know this one will make many folks rise up in anger and cover my page with reasons why it's so important to write correctly in emails, texts and social media. They will attempt to convince me that my spelling mistakes will bring on World War 3 and will cause the downfall of society. I realize it is an annoying pet peeve for those folks to have people like me posting on social media and for that, I apologize.........not really.




=================>

Another pet peeve that there is no image to show, is when someone goes off on what I said, wrote or shared, then ends it with "Just Saying." "Just Saying" is a very dismissive phrase, not only towards the speaker, also towards the user. It is telling the audience that all which was shared is simply a flip of words meant to poke at the speaker and run. Usually when someone uses the term "just saying" it follows a long rambling speech that puts down the audience. An example, I share that I feel strawberries are great at cleansing the body and Jane responds with "Strawberries are known to cause cancer in fish and mice, as shown in recent research done on Mars and should never be used to cleanse the body, just saying."

Jane writes (or speaks) to me about what she believes about strawberries in an aggressive tone, sharing information in a manner that demeans my intelligence and "puts me in my place." However, Jane doesn't want to take full responsibility for her words, so she tags on "just saying" to remove responsibility.

If you feel strongly about what you are sharing, stand up tall and state it. Don't play the push me -pull you game of "just saying."

With that I'll wrap up with one final post.





1 2 3 4 5 6 7 8 9 10 11 12 Last Page

Get An Email Alert Each Time SASSISPRING Posts