| | |
| --- | --- |
| | SARAOMG13's Recent Blog Entries |




Thursday, October 18, 2012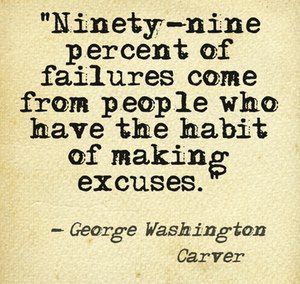 I am one of those in the habit of making excuses. And I have to say that there is one in particular that I have become expert at making.... using my anger and emotion as an excuse to eat. And eat. AND EAT.

I share my food tracker. Go ahead, take a look at it. I am not ashamed tonight. I'm owning up to what I did to myself. Go look, I dare you. In fact, here, I'll make it even easier... here's the link:
http://www.sparkpeople.com/mypage_tracke
r.asp?id=SARAOMG13&dte=10%2F18%2F2012
s

I ate tonight out of anger. I was a day's-worth-of-calories angry. I was angry at my husband for leaving a sink full of dishes. I was angry that my job search wasn't going as successfully as I hoped. I just was so full of anger that I took it out on myself. I was angry looking at people's pictures on Facebook. I was just F'ING ANGRY. It's hard to understand what goes on during a binge, and if you're not a binge eater, it's reasonable to question why anyone would do such a thing to themselves. Well, I'd love to give you an honest answer, but the truth is, I don't have one.

I imagine that it's the same mechanism that causes people to drink, or cut themselves, or do drugs. You lose control of the level-headed self you are and go into something like a black-out, only you're completely conscious and aware. Part of you fights to stop it, but the angry (or sad, or bored) part is stronger at that very moment and you give in to it. Then in a flash you've managed to eat 1600+ calories worth of food and have nothing to show for it. The tears flow.

I never tracked a real binge before. Everyone over-indulges once in a while, but this isn't the same. This is replacing the emotion with food. Hopefully, someone else will read this and be able to relate. I just needed to vent before I further damaged myself and my self-esteem. I have worked so hard for 10lbs, I really don't want to sabotage myself.

I own up to this. This is my mistake, and I made the excuse to do what I did. I OWN IT. And I will start fresh tomorrow, give myself a clean slate, and move on.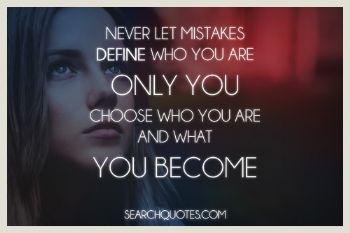 Saturday, October 13, 2012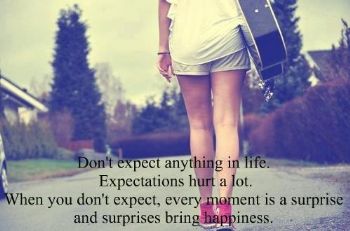 I want you to try something today. Lower your expectations of yourself or something you want to get done. Are you going to be getting on the scale? Hope for a half pound loss instead of 1 pound. Need to laundry? Tell yourself you'll get 2 loads done instead of 4. Want to eat healthy perfect food all day? Tell yourself you need to eat 2 of your 3 meals perfect instead. You see, this isn't about degrading yourself or figuring you're not good enough to do it. It's freeing you from the self-inflicted pressure that we, as women, tend to create. We strive for perfection and the result of the failure is mostly devastating.

By lowering your expectations, you create something far easier to achieve. I know that when you meet your new goal, you'll feel accomplished. Then, when you find yourself able to go beyond the goal, you'll feel even more proud of yourself for EXCEEDING your expectations. It makes life so less complicated and so less stressful. The added benefit is that you actually do feel good about what you DID get done instead of feeling guilty about what you didn't.

By regularly meeting the bare minimum requirements of your lower goals, you'll be able to gradually build on them and be able to exceed them. It's a win-win for you and for what you need to get done. Releasing that pressure is probably one of the best feelings, and I have to say that I find myself achieving more than I ever would have dreamed of just a month or so ago.

I'm living proof of how this idea works. A little over a month ago, I was in a dark place, as your probably have read in my other blogs. Rock bottom, I like to call it. But one day, I just decided I would set a goal to do the bare minimum exercise. I would walk or bike around my complex at least twice in that first week. That was it. How easy? And once I did, I felt really great about myself and proud that I actually stuck to something I wanted to do. Gone are the days of wanting to workout for an hour 5 days a week. Even then I knew I couldn't do that, so when I pressured myself to do it, I FAILED and sent myself into that vicious cycle of self-hate that I seemed to be stuck in. But now, when I walk out that door with my sneakers on, I set out to do a little, just do something, and you know what, 3 out of 4 times I'll say that I do more than what I expected of myself. With food, I set the weakest goal, honestly, it almost sounds silly: I eat one portion size/plate of food, wait 10 minutes before going for seconds. It's so easy to achieve, and I rarely end up going back for more.

The results of meeting or exceeding my minimum effort have been great. I am down 10lbs in just a few weeks. So go ahead, plan to do the minimum this week, whatever that is for you. Slash your goal in half. The achievement high you'll get will beat the disappointment of failure, and you'll feel so much better about yourself. I promise!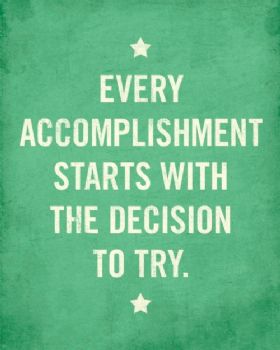 Thursday, October 11, 2012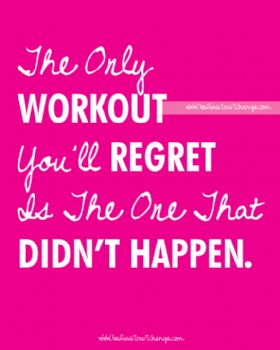 The last few days have been pretty exhausting for me. Running around with the kids, taking testing for a (hopefully) new job, interviews, work, cooking, cleaning.... it is true that a woman's work never ends. That coupled with my recent bout of insomnia has got me feeling worn out by the end of the day.

If one good thing is to come out of only getting 6 hours of sleep a night, it's that I wake up just motivated enough to get my workouts in. This morning I rode 3 laps around my apt. complex on my bike. I enjoy the lack of competition for road space from cars, the overall quietness of the dawn, the cooler temperature. Sometimes I even get to see some stars. Even though I am working out hard (for me, anyway, lol), the early, and I mean EARLY, workouts have this sense of peace about them that you just don't get at night. The only ones up to judge me are my cats, and I'm pretty sure they don't care that I'm covered in sweat so long as I keep that food dish filled.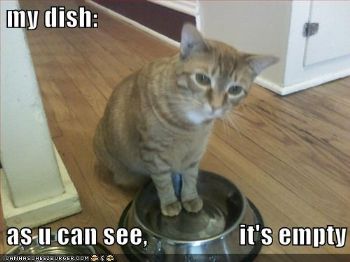 The best thing about all that would be the sense of accomplishment. I don't have the whole day to "Dread" exercise or make up excuses for myself. A big challenge that I overcame and gave into a little bit last night was getting my evening workout done. I drop my daughter off for cheerleading practice and take my son for walk around downtown Bixby every Wednesday night. But last night I really just wanted to sit around. I also was not in the mood to cook and my daughter conveniently requested a Happy Meal. Ooooh, McNuggets... the bane of my very existence. In my mind, I knew there was no way in H-E-Double Hockey sticks that I was going to be able to skip my workout AND get mcnuggets and possibly feel good about myself. SO I made myself a deal. Workout a little bit longer than usual, and you too, Mommy, can get yourself a chicken McNugget Happy Meal. I ended up walking nearly 40 minutes (I usually do 25). I got my Happy Meal. Life is good. First fast food in 3 weeks, not really proud of it, but that's a big deal for someone who was eating it every day. A cheat here and there (and I mean OCCASIONALLY) is ok, that's something regular dieting Sara would have never gone for. Having a Happy Meal would have been the collapse of a diet and the start of a 3 day binge. No more "forbidden" foods. Just have to compromise. Just part of changing for the better I guess!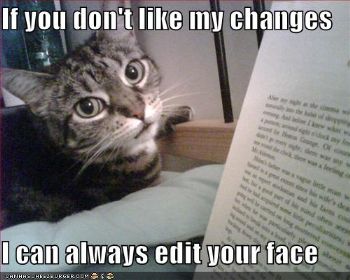 1 2 3 4 5 6 7 Last Page

Get An Email Alert Each Time SARAOMG13 Posts