Monday, December 01, 2014
I'm in the process of moving and I found a package of throwing knifes I bought awhile back and never opened. So I decided to try them out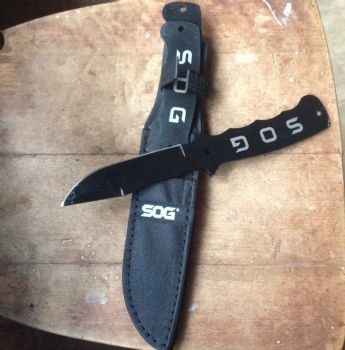 Sidenote: I'm staying at my parents right now and they have 5 acres so I wasn't endangering the public at all. Safety first always!

Put up a piece of plywood between some trees, read online about how I should stand/throw, and away I went…

I sucked big time lol, but it was so much fun! I did it for probably about 15 mins before I got tired & stopped. I probably only got it stuck in the board a total of 7 or 8 times, but I was really enjoying myself.



Once I move I won't be able to do it anymore unless I find a range but for now I'm going to continue and hopefully improve (practice makes perfect!).

Best I could find on the fitness tracker that comes closest I think would be darts, anyone find something else they think might be closer?