| | |
| --- | --- |
| | SAINTBERNARD6's Recent Blog Entries |




Friday, May 25, 2012

Let's Get it Together Part 1
Mary Southerland
Today's Truth
1 Corinthians 6:19 (NIV) "Do you not know that your body is a temple of the Holy Spirit, who is in you, whom you have received from God? You are not your own; you were bought at a price. Therefore, honor God with your body."
Friend to Friend
It is much easier to give in to sin or yield to temptation when we are physically depleted. Discipline begins in the mind and then travels to the body. I can hear you groaning already, but stay with me. Sin and temptation often find their greatest opportunity to work in the body. I have struggled with diet and exercise from childhood. Part of my struggle is rooted in "fluffy" genes lovingly passed down to me through several generations of "fluffy" relatives. The remainder of my struggle is firmly rooted in the fact that I enjoy eating, hate exercise and sometimes use food as an emotional outlet. Consequently, over the years, my weight has fluctuated like a championship yo-yo. Satan rejoiced as I deemed myself "worthy" when I lost the weight and "unworthy" when I gained it back. Guilt and shame attached themselves to every bite of food, while the Battle of the Bulge became the War of Worthiness.
Marriage, motherhood and ministry brought new weapons into the fray. Ridiculously crowded schedules and chronic fatigue seemed to be regarded as holy Medals of Honor, so I signed up and quickly learned the unspoken rules of successful Christian living - rest is for the wicked, exhaustion is for the holy, fast food is for the fully devoted and burnout the ultimate goal. At times, I can almost hear Satan, standing in the wings, laughing at my skewed priorities and lack of discipline, knowing that his opening is just around the corner.
There is simply no way around the truth that discipline is part of trusting God with our health. We cannot give our hearts to God but keep our bodies for ourselves. To do so is sin. It's time for a new plan and a new way of thinking when it comes to disciplining the body.
· Eliminate diets. Replace all "diets" with a "healthy eating plan." Fad diets are quick-fixes and rarely work long-term. A healthy eating plan requires a lifestyle change and is not only a matter of how much we weigh but a matter of what we eat, as well. Many thin people follow diets that are just as unhealthy as the diets of overweight people. Ask yourself, "Is this good for me?" instead of "Is this fattening?" A healthy eating plan honors God.
· Get moving. A friend once told me her favorite exercise was opening and closing the refrigerator door. Hmm … not good! Set realistic goals in the area of exercise. Start with 15 minutes a day, three times a week. Gradually increase that time. Choose an activity with a dual purpose. For example, while you are walking, you can pray. Walking can be a healthy way of dealing with anger, venting frustration to God instead of others. A walk can also serve as a "mini-retreat" during a chaotic day. Ask God to change your perspective on exercise – then take the first step. He will meet you there.
· Learn to rest. Rest is not an option if we are to function at our best. We sometimes try to feed emotional needs by refusing to rest. We stay busy because we are afraid to face our past or even the future. Guilt keeps us moving, trying to prove our worth.
For most of my adult life, I have wrongly equated being busy with being productive. I am guilty as charged when it comes to living each day in overdrive. My Day Timer has, at times, been my Bible. The result has always been exhaustion, burnout and watered down living. When I fell into the pit of clinical depression, everything looked great on the outside, but God and I both knew that the facade I had so carefully erected was nothing more than a meaningless monument to self. The house built upon the sand seemed like very familiar digs and I was not alone.
We are masters of rationalizing our way to man's approval. I am convinced that when we are willing to surrender our lives to the tyranny of the urgent, the enemy will keep 'em coming – people who need us immediately, those who clamor for our attention above our family and our personal relationship with God or the person who can talk to no one but us. The list of ego strokes is long.




Friday, May 18, 2012
Let's Major in God

David just showed up this morning. He clocked out of sheep watching to deliver bread and cheese to his brothers on the battle-front. That's where David hears Goliath defying God,. . . .
Read the first words he spoke, not just in the battle, but in the Bible: "David asked the men standing near him, 'What will be done for the man who kills this Philistine and removes this disgrace from Israel? Who is this uncircumcised Philistine that he should defy the armies of the living God?'" (1 Sam. 17:26 niv).
David shows up discussing God. The soldiers mentioned nothing about him, the brothers never spoke his name, but David takes one step onto the stage and raises the subject of the living God. . . .
No one else discusses God. David discusses no one else but God. . . .
David sees what others don't and refuses to see what others do. All eyes, except David's, fall on the brutal, hate-breathing hulk. . . . The people know his taunts, demands, size, and strut. They have majored in Goliath.
David majors in God. He sees the giant, mind you; he just sees God more so. Look carefully at David's battle cry: "You come to me with a sword, with a spear, and with a javelin. But I come to you in the name of the Lord of hosts, the God of the armies of Israel" (1 Sam. 17:45).
— origiginally printed in Facing Your Giants
Lord God, train us to walk on your path. Teach us to see you in situations that are dangerous and difficult. Like David, when we are surrounded by overwhelming challenges may our thoughts and words turn first to you. Rather than discuss the problem, remind us to discuss you. May our first thought in the morning and our last thought at night be centered on you. Rather than worry about the impossibilities, let us major in your mighty power. When we am tempted to look at the giants in our lives, we will choose to look at you, amen.
Let the God of my salvation be exalted!
Psalm 18:46
We walk by faith, not by sight.
2 Corinthians 5:7






Thursday, May 17, 2012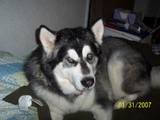 This past month has been super busy.

March 18, Becka (granddaughter) and Kira (15 month old great-granddaughter) moved back down here from Michigan and in with me. There went my peace and quiet......LOL

Besides working at the library and hospital, we are getting them settled in. Becka is looking for a job and wants to get a car.

Also, some major family problems have developed as my daughter suddenly finds herself a single parent with no income. Social Services has graciously given her $70 cash and $107 in food stamps to last a month for 3 people. She is supposed to pay her utilities and care for 2 teens on this. She may have to quit school to get a job.

God is carrying all of us through this.

At least my weight hasn't gone up-in fact has gone down 2 pounds.

I am getting outside more to mow and still have the weed whacking to do. I have 4 rose bushes to plant. Every year to honor my husband on his birthday, I buy rose bushes to plant. This year I bought a red one for him, a yellow one for my Mom, a white one for his Mom, and a peach one for me since they were out of purple ones. I have to get them in water soaking so I can plant them either tomorrow after I get back from volunteering at the hospital or Saturday.

I am working toward going to Michigan for 6 to 8 weeks from the end of July until sometime in September. Time will tell.

I am feeling so much better than this time last year as my B 12 level is doing fair-it goes up and down all the time. I am on injections every 3 weeks now which may get changed to every 2 weeks if my level has dropped again when it is rechecked in July.

I think that is all..........at least for now..

Elsie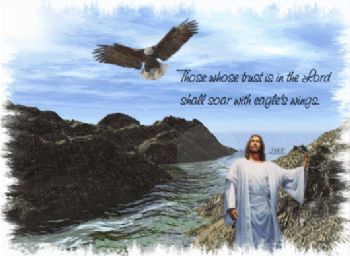 First Page
1
2
3
4
5
6
7
8
9
10
11
12
13
14
15
16
17
18
19
20
21
22
23
24
25
26
27
28
29
30
31
32
33
34
35
36 37 38 39 40 41 42 43 44 45 46 47 48 49 50 51 Last Page

Get An Email Alert Each Time SAINTBERNARD6 Posts