| | |
| --- | --- |
| | RUTHIEBEAR's Recent Blog Entries |


Tuesday, November 05, 2013
I like this time of the year when we change the clocks. My body adapts quickly to the time change. I sleep better and feel energized. I have no trouble in the fall, it is the spring change that messes up my schedule and how I feel.





Monday, September 16, 2013
I have been missing lately. I have been sick for the past two weeks. For the first time in years, I have not been to the gym in over two weeks. I have just been too sick. Today I can say I am finally starting to feel better and hope to get back to the gym tomorrow.
I have not had a car since July. I have been sharing one car with my husband, whose work takes priority.
I say all of this, not to complain but to set the stage for this blog about ME time.
ME time is not something I usually have. I always tell myself it is important, but somehow life takes over, and it does not happen. I realize the necessity of ME time, especially as I have a lot of stress to deal with in my life. The stress is ongoing and I have no control over it, yet it impacts me powerfully. This weekend brought additional upset in another family situation.
The things I described at the beginning of this blog have forced me to be home and have given me the ability to spend more ME time. I have read books, prayed, worked on my photographs, counted my blessings and just relaxed.
I cannot tell you how much of a difference it has made. Instead of getting stressed and going for food to comfort myself when the first situation arose, I was able to tell myself to relax. I reminded myself that there was nothing I could do at the moment to help the situations. I took out my blessing book and read what I have listed. I reached out to others who can understand.
Yes, I still am upset, but I am handling it so much better. I did not lose sleep over it and I did not eat to get through it.
For my Diamond team we are starting the Fall challenge. We needed to write a blog about our goal. Mine was to handle stress in better ways. I have discovered that taking more ME time is a tool that can help in many ways. It helps me relax. It helps me focus on things I enjoy. It improves my emotional being. I feel happier and have more energy. We all need to have more ME time.





Thursday, July 18, 2013
Almost five years ago I stopped eating meat - beef, poultry, veal etc. I continued to eat fish, seafood and dairy so I am not a vegan. I began seeing a dietitian at that time, because my doctor feared I was not getting enough protein. My dietitian helped me find plenty of good sources of protein. Today's team assignment is to blog about how I get enough protein as a "vegetarian".
WHen looking at the amount of calories and protein in a food, I always check to see if it is a good value - for the number of calories is there enough protein? For example, there are a lot of products out there that say "Protein" - like bars and snacks - but when you look at the number of calories 200 - 400, you may only get 2 - 6 gms of protein. TO me that is not worth it.
Here is a list of foods I like:
1. Greek Yogurts - for a 6 ounce container there is between 12 and 15 g of protein. I prefer the non-fat versions. There are many brands and flavors to choose from nowadays.
2. Eggs - 6 g per egg
3. Cottage Cheese (I like non-fat) 12-14 g/half cup
4. Quinoa - 8g / cup cooked
5. Pumpkin seeds - 7g/ ounce
6. Dried beans 12g/cup black beans
7. Soy milk - 8g/cup
8. Peanut butter 8g/2T
9. Almonds - 6g/ounce
10 - Wild salmon
11. Albacore tuna packed in water
12.Lentils 18g/cup
13. CHickpeas and other canned beans (I always rinse them to get sugars off) 15g/cup
14. Tofu 10g/half cup
15. Cooked spinach - 5g/cup

In general nuts and beans, seafood and fish - are all good sources.
I also use protein powders, which I add to my cereal, cottage cheese, yogurt - I make shakes with it also. There are many varieties available, most with about 100 calories, no fat, no carbs and 23g protein per serving.
I also occasionally eat a protein bar - but again, first check to make sure it really IS a protein bar.
IN addition there are a lot of vegetarian products out there with "meat" substitutes. Make sure you check the labels to see what kind of ingredients are used and what the nutritional values are.
I have no problem getting enough protein these days - there are lots of healthy choices out there to make it delicious and varied.





Monday, July 15, 2013
Today's challenge for one of my teams is to blog and tell myself I am Boss.
I have been on this journey for five years. I have lost a lot of weight and gained some back. Many times I have wanted to just give up. But I am still here.
My mind will tell me this is just too hard - My answer is, life is hard, weighing 300 pounds is hard, being unable to be active is hard, feeling embarrassed by my size is hard, not being able to find cute clothes is hard. It may be hard, but it is worth it. I AM WORTH IT!
My mind tells me that even though I am exercising and eating right, I am not losing weight so just give up and quit - My answer is, I may not be losing weight, but I am stronger than I was five years ago. I have more endurance than I had. I no longer have excruciating back pain and can walk again. I can hike. I no longer get pneumonia and bronchitis several times a year. I am enjoying life again. My sleep apnea has improved.
My mind tells me I am depressed and stressed, so just give up - my answer is I find ways to distract myself. I take photos. I see a counsellor. I am active here on SP. I have made friends at the gym. I am not focusing on the stress.
My mind tells me even though I am eating right, I am not losing weight so give up- My answer is, I am being good to my body by not eating junk, not over-eating and eating fresh food. I am seeing a Health and Wellness nutritionist to help me tweak my lifestyle. I am feeling so much better than when I ate poorly. I do not eat fast food, sugar or processed foods. My body thanks me every day.
My mind tells me that I am overweight and my BMI is too high, so just give up - My answer is, that I weigh a lot less than I used to and my body fat percent is lower than most people at my weight.
My mind tells me I am not worth it, so give up - My answer is I have to do some things just for me and this is one of them. I spent many years thinking of only others - my husband and kids especially. Now it is time for me. I am important too.
My mind tells me, you have made a bad choice today, so just give up - My answer is, one bad choice is no excuse to continue down the wrong path. I will pick myself up and get back on track right now. One slip up is no reason to give up the course.
My mind tells me it has been five years, I will never reach my goal weight, so just give up - My answer is, even if I never reach my goal, at least I have given it my best effort. I feel proud of the progress I have made. I am proud of the choices I make every day. I have come to enjoy exercise. I enjoy the foods I now eat. My health is better. I am able to enjoy life with my husband, kids and grand kid. I am strong enough to say no to foods I know are not good for me.
Sometimes this journey is a real mind game. We have to have answers ready when our minds want to drag us down. It is good to write this down because I can now refer back to this blog when my mind is trying to take over and remind myself that I am BOSS!





Saturday, June 29, 2013
This week one team challenge is to spend at least 30 minutes in the sun three days.
I have walked along the canal, worked in the yard and gone on a garden tour. Here are some of my photos from the garden tour. Please note they are unedited and exactly as they were loaded from my camera, except for adding a watermark.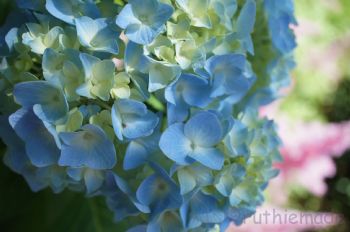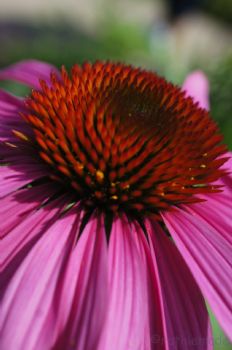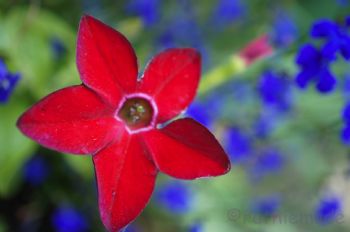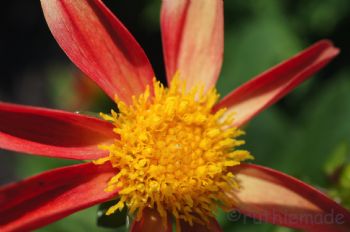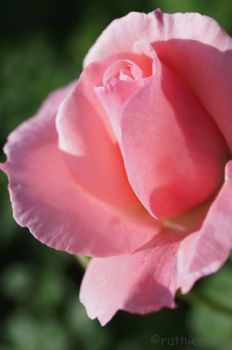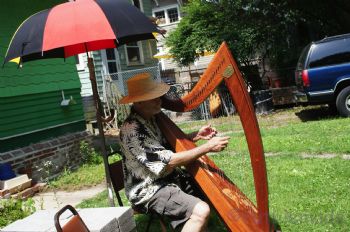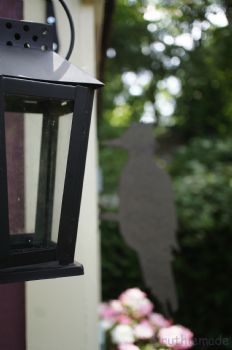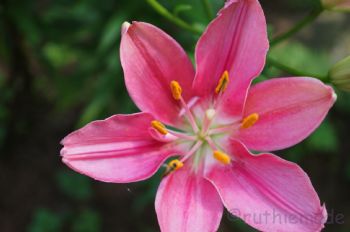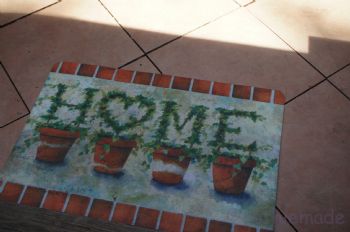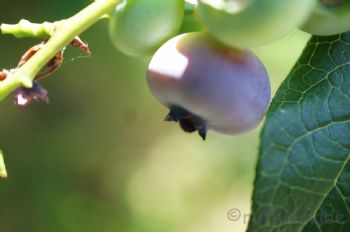 1 2 3 4 5 6 7 8 9 10 11 12 13 14 15 16 17 18 19 20 21 22 23 24 25 26 27 28 29 30 31 32 33 34 35 36 37 38 39 Last Page

Get An Email Alert Each Time RUTHIEBEAR Posts