| | |
| --- | --- |
| | RUNNINGWILD's Recent Blog Entries |


Thursday, March 05, 2009
Calories for March 4: 2155/1770
Fruit/Veggies: 4 - 2/2
Water: 3L
Cardio/Strength: 7.25 km (5 hills) run, 54:11
Stretching: done

I still have not got a handle on the eating thing. I think I'm going to need to talk to my friend Shelley about what I should be eating instead of what I have been eating. OR maybe I might just do the Spark menu for a few (8) weeks. See how that goes.
I've consumed 6,630 calories since Monday
I've burned 1,085 calories since Monday
That's a difference of 5,545
So my calories per day is 1,848. That's still 78 calories over EVERY single day.

Yup, it's time to go back to the Sparkpeople menu. Joy oh Bliss. I guess I'll go see what I'm goind to be eating tomorrow. I hope it's tasty.
(I should apply for the Last 10 Pounds Bootcamp)




Wednesday, March 04, 2009
I'm having the worst PMS/bloating that I've had in years. I think it's because of the birth control pills. At least that's where I'm laying the blame. It's the only thing that's changed from last month. I can't believe how big my stomach looks right now. It's icky.
And now I have 5 days to make things right. WHY,why, WHY do I eat crap when I know I a) don't really want it and b) can't afford the calories? I was done eating at dinner tonight. I was close enough to my range that I was happy with my progress and I blew it with a donut AND cherry nibs. On the plus side, I didn't accept the offer of beer and wings but that hardly seems good enough when I ate 380 calories that I didn't want and could have easily avoided. BUT enough about that! I'm refocusing on the good that I did today.

Calories for March 3: 2247/1770
Fruit/Veggies: 10 - 3/7
Water: 2L
Cardio/Strength: 4 km run (26:14), Strength training as per tracker
Stretching: done







Tuesday, March 03, 2009
Calories for March 2: unknown/1770
Fruit/Veggies: 7 - 3/4
Water: 2.5L
Cardio/Strength: a VERY little bit of core work
Stretching: done

My calories were unknown because my dinner at Richard's didn't have any nutritional information. I'm figuring that with the amount of (white) pasta, the super-lean ground beef w/fresh veggies (that *I* chopped) tomato sauce and cape seed bread , it wasn't much over 500 cals. I kept the portion small because of the unknown factor but DAMN that man can create/cook. It was so much fun to prepare, cook and clean up together. I'm really looking forward to doing it again and, from the sounds of it, so is he. I did go over my calories but I still have 6 days to make it right again.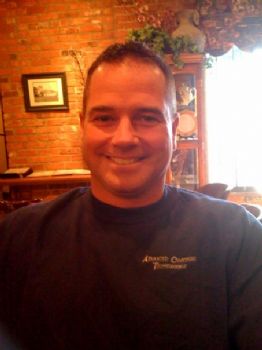 Today's goal is to get the 50/50/50 challenge completed and to do a circuit or two at the gym. I have a tempo run tonight so I don't want to overdo it but I am getting restless....







Monday, March 02, 2009
Last weeks goals:
Nutritional - consume at LEAST 8 glasses of water per day - DONE ON 5/7 DAYS
Cardio - at LEAST 30 minutes on 5 out of 7 days - MISSED (4/7)
Strength - at LEAST two good strength training workouts this week - DONE (4)
Stretching - remember to stretch after EVERY workout - DONE
Blog at least twice - DONE

Overall, when you look at what I wanted to accomplish and what I actually did, it doesn't look like a bad week. However, since I was over on calories every single day, I didn't win this round. I've gained 2.5 pounds since last Monday... and I can only write so much off to PMS. I made the choices that I did and, ultimately, I am the one responsible. So today is a new Monday and a new week (#2) and I fully intend to make better decisions this week.
I start back at KF in a casual position today. Hopefully, I'll be able to juggle the two jobs with my running and workouts. Ah heck, it wouldn't be the first time that I've had to juggle :~)
I CAN DO THIS!! I packed *healthy* meals and snacks today and it looks like it's going to be a day "in range". I'm off to a good start.

Here are my 5% Challenge goals for THIS week:
Nutritional - include 5 servings of fruit and vegetables in your "diet" daily.
Cardio - at least 30 minutes on 5 days
Strength - 50 squats, 50 pushups, 50 crunches, 3 planks 3 days
Blog at least twice.


I'm still going to keep up my own "water" goal of 2L per day AND I'm going to add in "staying within calories". Hopefully, I'll hit it at least 5/7 days.






Saturday, February 28, 2009
That's how many calories I've consumed since last Sunday. That's an average of 2008 per day which means, on average, I've gone OVER my calorie (1770) allowance by 238 per day. I'm NOT expecting any weightloss on Monday. There's no WAY I've burned enough calories to make a deficit. BLAH. I know better. Tomorrow starts a new Spark week so I'll have to really buckle down and do more to stay on track.
Today I rewarded myself with a new haircut. I'm liking it. It's a new length and, with the layers that Stephanie cut into it, it feels so light and soft. I keep swishing it... just for fun LOL.
OH! and she said she'd "love to have arms" like mine. "They're so defined". I gushed. :~) It was a good day.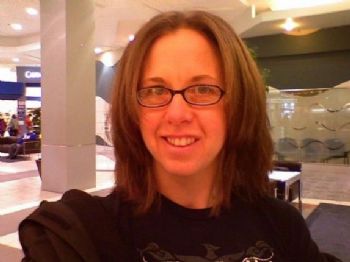 First Page
1
2
3
4
5
6
7
8
9
10
11
12
13
14
15
16
17
18
19
20
21
22
23
24
25
26
27
28
29
30
31
32
33
34
35
36
37
38
39
40
41
42
43
44
45
46
47
48
49
50
51
52
53
54
55
56
57
58
59
60
61
62
63
64
65
66
67
68
69
70
71
72
73
74
75
76
77
78
79
80
81
82
83
84
85
86 87 88 89 90 91 92 93 94 95 96 97 98 99 100 101 102 103 104 105 106 107 108 109 110 111 112 113 114 115 116 117 118 119 120 121 122 123 124 125 126 127 128 Last Page

Get An Email Alert Each Time RUNNINGWILD Posts