| | |
| --- | --- |
| | REBYAC's Recent Blog Entries |


Sunday, July 05, 2009
For those of us who are perfectionists, this is a rhetorical question. I'm not sure I have an answer. Here I am, back in gear on Spark, and I have laid down some pretty stringent guidelines for my participation. I get sucked in to all the points, boards, teams, challenges, etc. The tools here are incredible -- it's interesting, fun, and motivating. I recommend it to friends all the time.

But for me, it becomes a bit obsessive. I'm not sure it's entirely healthy, because it becomes an all-or-nothing situation. My life becomes consumed by the weight-loss mindset instead of fitting the good habits into the lifestyle I have and love. The cart drives the horse, and that's not okay with me. The Spark virtual community is wonderful, but I have a pretty wonderful community in my own backyard (including some crossovers, whom I met right here ;) J & C!)

So I'm back, and this blog post has two purposes:
1.) To let my Spark friends know that I appreciate all the support and camaraderie of the Spark community, but that I will become more of a "lurker" than an active participant; and
2.) to articulate my limits in writing so that I can be accountable to myself in a quasi-public way.

So, here it goes -- my limitations and goals
1.) Recording nutrition: I know that recording my food is one of the main strategies that work for me when I am trying to reach a nutrition/weight goal, and Spark is the most effective tool I have found for doing that. I can use it on my laptop, I can use it on my phone, and I can log in from anywhere. So I will continue recording my food intake on Spark, and I will do it diligently and consistently.

2.) Recording fitness: Fitness has become a part of my life in a way I never would have predicted even five or six years ago. Now I have some clear athletic goals and fitness is an essential part of maintaining my health. I will continue recording my fitness on Spark as well.

3.) Maintaining my Spark page, including blogging when needed. This is a tool that will help me be accountable to myself. When I come look at the goals I have defined, it forces me to re-evaluate what I mean by "realistic." For example, today I updated my goals. Yes, I ultimately would like to be between 160-170lbs. But I have yet to break that 170 mark in the last three years, so I have changed the goal to be consistent in nutrition and fitness. I need to take the time to figure out what the obstacle is before I can overcome it.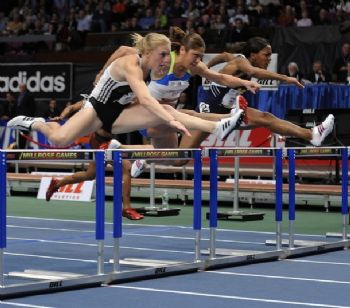 So, that's where I am -- always in pursuit of that balance, but also ready to move forward.




Tuesday, April 14, 2009
So yet again, I am learning the lesson that if I over-do it, if I cut too far back on the calories and stay super-strict about it, those pesky fat cells, those stubborn pounds become MORE stubborn.

This is a pattern that has happened each time I have re-started on my weight loss track. I learn that for the first two weeks, I have a nice, steady weight loss of about two pounds a week, and then nothing for two weeks. And I go on line and research it. Or I look back at my food journals.

Then, I eat one or two hundred more calories than I had been allowing myself -- usually because of a social event where I give myself permission to splurge. On Monday morning, I hesitatingly step on the scale, bracing myself for an increase, trying to guess the worst-case scenario and reminding myself to be realistic...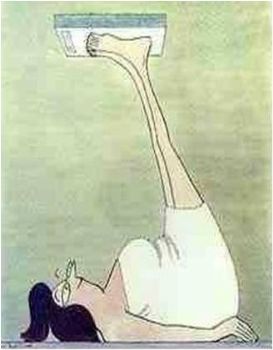 and the number has gone DOWN.

It's a reminder that my fear of loss of control can make me go overboard,
and that when it thinks it might not get the nutrients it needs to help with my training, my body will cling to the weight.
It is a reminder that with the amount of training I'm doing, I actually need to eat a few more calories,
and that severely limiting my caloric intake can be counterproductive.

It reminds me that I DO know how to make good choices
and that I can afford to trust myself.
That's the lesson that seems to be the most difficult.
Trusting myself.






Thursday, April 02, 2009
Remember that old song from the Muppet Movie?


Well, that's how things are going this week. My triathlon training group started on Monday, and it has really helped me get back into the routine of working out. I have discovered that that I haven't lost as much ground as I assumed I had, and that's nice to know. I think that I am probably slower mainly due to the ~12 lbs. I regained over the winter, but I have started shedding that -- woo hoo!

I have to be mindful of not "counting my chickens," though. I have this tendency, once I start losing weight, to start calculating potential time and loss, which works for some people, but doesn't work for me. I have to congratulate myself for progress made and for current healthy outlook, but the minute I start saying things like, "If I keep losing at this rate, I should be at x by such-and-such-a-date." Then I start taking things for granted, and my internal voice -- you know, the one that can justify anything? -- says, "Well, last week, you were losing at this rate, you can afford to go over this one time." Then "one time" becomes twice and three times, and before I know it, the scale is inching up instead of down.

So, yes, I am moving right along. And that is good. But I am not going to take it for granted. As I said on my main page, if the ground beneath my wheels is moving, I know I'm rolling. But if I look too far ahead, I might stop pedalling.





Sunday, March 22, 2009
That is what this spring has felt like -- every time I feel mentally ready to get back on track, get into my training program, and tidy up my diet, circumstances make that unusually difficult. Then, when things calm down circumstantially, I'm feeling unmotivated. It's been a bit demoralizing. Sometimes I can't tell when I'm having compassion for myself and when I'm making excuses. Other times, I am quite aware that I missed a chance to get out and run or jump on my bike, and I watch that moment float up and fizzle out.

So, today marks the end of Spring Break, a beautiful morning, a well-stocked pantry, and a positive outlook. The week ahead looks manageable, and I am not too late to sign up for some of the training programs out there. This morning, I tried a new bike route -- lots of hills -- and enjoyed breakfast on the patio. This afternoon, I will be making a training plan, and it finally feels for real. I'm at the starting block, and the false starts are over.






Wednesday, March 04, 2009
So the command in the this blog title is an order to my inner voice -- you know that voice, the one that nags and makes you feel bad about what you're NOT doing instead of acknowledging all the things you ARE doing?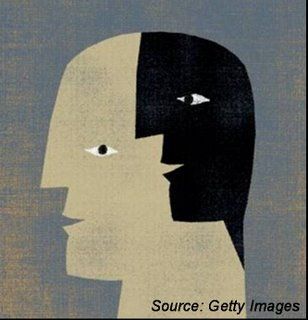 Wouldn't you know that at just the point when I finally feel like I have the energy to work out, I feel more in control of my diet, and the weather has stayed consistently beautiful, I am in the throes of one of the most stressful times of the school year as I get ready for a major event next week, and fitting in the workouts is becoming more stressful than the relief offered by doing them! I know that most of the time, that would be just an excuse, but after three days of harping on myself from the inside about how awful that is, I've gotta let it go for now. Saturday and Sunday will be good days to work out. Maybe even Monday. But there are only so many hours in the day, and Thursday event requires my attention.

But here is what IS going well:
- my Lenten challenge -- morning meditation is starting to feel natural and calming.
- diet -- in spite of the struggle to get the workouts in, the scale is down, and I am feeling good because the food I am putting in my body is good.
- focus -- I've been able to move my perfectionism out of the way enough that I can actually check things off of my "to do" list and feel more confident about this upcoming event.
- support -- my GF and friends (thanks C & J!) are stepping to the plate and helping me keep things in perspective and get things done.

So...without sounding cliche or whiney, and knowing the difference between an excuse and a reason, I'm giving myself permission to continue with the things that ARE working, and get the workouts in when they feel like a release, not because they are a SHOULD or a HAVE to. That ball is going to have to lay on the ground for a few more days -- I can't juggle them all right now!



1 2 3 4 5 6 7 Last Page

Get An Email Alert Each Time REBYAC Posts