Saturday, August 29, 2009
I am so upset and bothered by what I did. It was a bright, sunny day, I was NOT on my cell phone, I DID have my seat belt on. I was at a 3 way stop intersection and pulled out after the cars went by but I cut the car wheel too much and hit a light pole. I smashed up the front bumper and the passenger side front panel. No internal parts were damaged that we can tell, the lights still come on it IS driveable. This was less than 24 hours after DH was home. I feel like an ass for not paying attention but we are both ok.
Luckily the insurance will pay for the rental car, the light pole adn there is a $1,000 dectuable on the car. We're waiting for the insurance adjuster can come and who knows when that will be. Like I need the stress now.
This was my first (and probably last) brand new car and my first car accident since I've been driving in 35 years.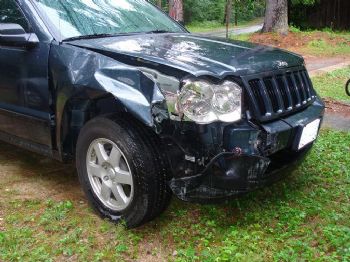 Our New Hamp;shire Spark team had to cancel the get together today due to the weather so hopefully we can re schedule.