Thursday, October 13, 2011
I was so nervous that I could sleep the night before, trying to make sure I knew what to wear and that I was hydrated enough to make it though the race. I woke up early, had breakfast and off the race.

We got to the Pentagon in time and had to wait around for our bib color to be called to head to the starting line. The run was smooth but the route was not very good and the water points didn't make sense. Around mile 8 it began to get really hot and there where no water points!

For my first ATM I think I did a great job! According to my Nike Plus watch I ran the race in 1H36M which is awesome for my first 10 miler and longest race yet. I assume it was a min or two off based on when I pushed the button. The official time ATM was tracking was 1H43M, I think its because I was in the back of the first wave and had to wait for others to start running after the gun went off but even 1H43M isn't bad. out of 30,000 + runners I came in 4965th place of all women and 1055th place in my age division.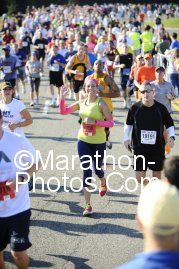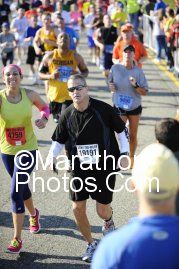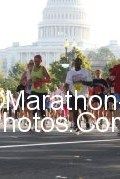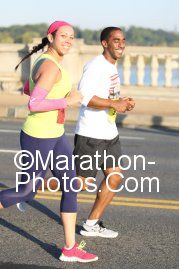 I am so glad my Hubby ran with me. Can't wait to beat my time next year!