| | |
| --- | --- |
| | PRINCESSNURSE's Recent Blog Entries |


Saturday, September 04, 2010
Regular readers of my page and spark friends know that I am a nurse. On June 4, 2010 I was stuck with a needle from a hepatitis C+ patient and I contracted Hepatitis C and am now undergoing 6 months of treatment in an attempt to get rid of this nasty virus. (see my blog dated 8/16/2010 for further background information).




I have just completed week #6 out of a total of 24 weeks of treatment. Side effect wise things are going OK. I have a lot of joint pain--mainly in my knees and hips. I am told this is essentially what arthritis is like---well I don't care for it one bit! (Advil helps some, but it never really goes away. I continue to run anywhere from 9-16 miles a week (down from my mileage before this happy event) and use the elliptical. My aerobic endurance is down due to my ever declining hemoglobin (medication side effect), but I just press on....the exercise does seem to help both my mood and my joint pain. The Doctor says I can do anything I can tolerate so I just keep moving.

The really big news this weeks was that I received the results of my 5 week lab work---this was the first time since starting treatment that the doctor checked the hepatitis C viral level in my blood --if it is down significantly compare to my pre treatment level then it is an indication that the treatment is working.......and the results are:



.wait for it
.wait for it



I tested NEGATIVE for any Hepatitis C virus in my blood--the virus is virtually undetectable in my blood!

THE TREATMENT IS WORKING!

I am so happy! The Doctor said that this is the best case scenario. The plan is to continue the full treatment of 24 weeks and if the virus remains non-detectable for 6 months after I complete treatment I am declared "cleared" form the virus—and if that happens it basically means I have a 99% chance of being free of this nasty virus FOREVER meaning I essentially will be cured!

Here is a comparison of my lab values before and after treatment:

Liver enzyme tests:
These tests measure current liver cell injury by the amount of enzymes that are "leaked" out of damaged or dying liver cells (normal is 39 or less)
July 16= 2500 (YIKES! That is scary high!)
August 25= 37

Bilirubin
This pigmented (yellow) waste chemical comes from the normal process of red blood cells' dying after 90 to 120 days. A healthy liver converts bilirubin and sends it out of the body with the bile that goes to the intestine. When the liver is diseased, bilirubin isn't converted and excreted. The bilirubin not excreted builds up in the body and gives a yellowish color to skin and eyes (a condition known as jaundice) and dark brown tea color to urine. High levels of bilirubin are due to either too much production of bilirubin (from red blood cells dying) or because the liver isn't processing bilirubin, which happens when the liver is damaged. (Normal is 1 or less)
July 16= 5.9 (My eyes were yellow)
August 25 = 0.9 (my eyes are white!)

Hepatitis C RNA test, Qualitative.
Detects the presence of Hepatitis C virus in your blood. It is reported as a "positive" or "detected" if any HCV viral RNA is found; otherwise, the report will be "negative" or not detected." (normal is negative)
July 16=Positive
August 25=Negative

Hepatitis C Viral Load (HCV RNA test, Quantitative)
This test detects and measures the number of viral RNA particles in the blood. Your viral load is the amount of specific viruses that you have, in a given volume of your blood (normal would be no virus)
July 16=46,600,000
August 25= 0

God truly is good and I am so blessed. This news makes all the muscle aches and lethargy bearable. I WILL BEAT THIS!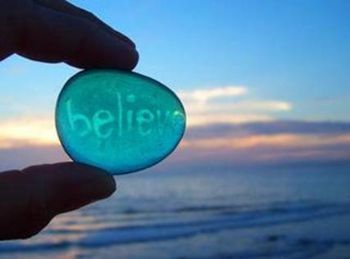 I want to thank everyone for all of your support and prayers. Your encouraging words and thoughts mean more to me than you know.
Keep the faith and kill the virus!

~Laura






Wednesday, August 25, 2010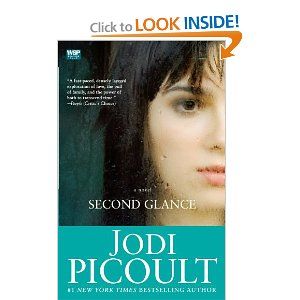 What? A Jodi Picoult book? Yes, it is true---I finally relented and picked up another of this writer's novels. Some of you may remember I declared that I would NEVER read another of her books after reading "Handle with Care"…Don't even get me started about how MAD that book made me with it's ending…I felt so manipulated and abused….SIGH. Time heals all wounds I guess, and one can't hold a grudge forever, right? Besides Jodi Picoult's good books are seriously good, so I thought she was worth another chance and I decided to try reading her novel "Second Glance".

Plot summary is from Amazon.com":
"When the patriarch of the Abenaki Indian tribe that was nearly eradicated by the state of Vermont's eugenics project in the 1930s encounters Ross Wakeman, the miraculous survivor of several attempted suicides who wants nothing more than to be reunited with the woman he loved and lost, they set in motion a chain of events that will unravel an ancient murder and lead to a second chance at life and love for the victim's descendants"

The theme of this novel is about love and ghosts. It is also about people solving a 70-year old murder mystery. It is about people losing the ones they love and finding love again in mysterious ways. Lies unravel in the face of the truth. Dreams get shattered and broken in this novel then painstakingly brought back together again.

The novel takes place in both the present and the past with the narration frequently moving from present to past and back again. The story line set in the past is loosely based on some historical facts about the practice of eugenics in the United States. The novel contains they typical Piccoult cast of quirky and likeable characters; elements of magical realism (reminiscent of Alice Hoffman's work); and the serious and controversial topics of genocide and genetic selection, are all seamlessly woven into this story about love and second chances.

This book was actually pretty good, I typically am not into the whole paranormal thing, but I actually found the ghost story line interesting. I actually enjoyed the story line set in the past more than the story line set in the present day. I also was thrilled that this novel did not contain the courtroom trial/threat of a courtroom trial story line that is typically featured in a novel by this author. All in all I would say this one is worth reading….and I guess there are more Jodi Picoult books in my future.






Saturday, August 21, 2010
Regular readers of my page and spark friends know that I am a nurse. On June 4, 2010 I was stuck with a needle from a hepatitis C+ patient and I contracted Hepatitis C and am now undergoing 6 months of treatment in an attempt to get rid of this nasty virus. (see blog from 8/16/2010).




What most people don't know is the patient was also HIV positive.....I took 1 month of HIV meds starting within 2 hours of my needle stick. Although my odds of getting HIV are slim I am still somewhat concerned. My 1 month HIV check was negative, and today I got my 3 month HIV test back and I am happy to report it remains negative. If my 6 month test is negative I am in the clear! God is good!

I am now entering week #5 of 24 weeks of hepatitis C treatment. Next week I get more lab work done that will reveal if the treatment is working. Right now I am feeling pretty positive. I am not 100%, but I am feeling much better than I did a month ago. I am having some muscle and joint aches, I am more tired than normal and my running endurance and speed (not that I ever had much speed-lol) is down but I am hanging in there. I KNOW I will beat this!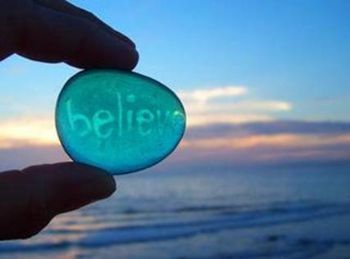 I want to thank everyone for all of your support and prayers. Your encouraging words and thoughts mean more to me than you know.

Keep the faith and kill the virus!

~Laura











Friday, August 20, 2010
So...what with my current health problems (see 8/1610 blog if you are curious)....I have been totally slacking on posting my book reviews. Rest assured I HAVE been reading. In fact I have four book reviews to post. Here is the best book of the four!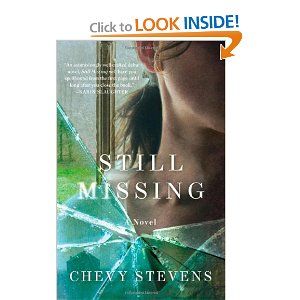 Picture and Plot summary from Amazon.com:

"On the day she was abducted, Annie O'Sullivan, a 32-year-old realtor, had three goals—sell a house, forget about a recent argument with her mother, and be on time for dinner with her ever-patient boyfriend. The open house is slow, but when her last visitor pulls up in a van as she's about to leave, Annie thinks it just might be her lucky day after all.
Interwoven with the story of the year Annie spent as the captive of a psychopath in a remote mountain cabin, which unfolds through sessions with her psychiatrist, is a second narrative recounting events following her escape—her struggle to piece her shattered life back together and the ongoing police investigation into the identity of her captor."

I honestly cannot think of anything to criticize about this novel. Annie's mental state after her captivity is realistic, and treated with intelligence, sympathy, and dignity. Her personality contains realistic and endearing flaws, and Stevens shows a shrewd understanding in creating sympathetic characters who can be mistaken, incorrect, or outright wrong without invalidating their inherent value as people. The supporting characters - the best friend, the boyfriend, the mother, the investigator, and even the abductor - are all beautifully and carefully fleshed out, and it is a treat to read a novel populated with well-crafted, three-dimensional characters.

Still Missing is publicized as being "un-putdownable" and this statement is truth in advertising. I could not put down this book, I HAD to know what was going to happen next.
I think this book is a great read for a large range of readers. There is a little Horror, a lot of Suspense and everything in between. No one should ever have to go through what Annie O'Sullivan went though, but we all know that real life isn't far off. That's what makes this book so scary and so engaging.

THIS ONE IS WELL WORTH READING!







Monday, August 16, 2010
Well, spark friends it has been a ROUGH summer.....Intially I did not feel up to sharing this information with the greater sparkworld, but after some though I decided I should be honest and transparent with what I am going through. After all, life comes at all of us hard sometimes and maintaining a healthy life style and healthy habits in times of stress is the true measure of how successful one's spark habits truly are.....so, with that in mind here is what is going on in my world these days:

I am not doing so great at all. I am a nurse and I got stuck with a needle at work on June 4th. The patient had Hepatitis C and after 5 weeks my Hepatitis C status converted to positive. I actually have acute Hepatitis C right now. My liver enzymes are high, my viral load is high and I am freaked out!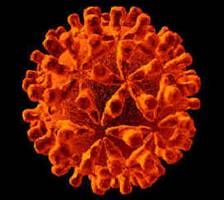 (hepatitis C Virus--it looks pretty doesn't it?)

FYI---Hepatitis C is a virus that affects the liver. It is passed by blood to blood contact. The most common mode of transmission is IV drug use, although it is also passed by tattoos and body piercing in unsanitary conditions, blood transfusions before 1992, and health care worker exposure through needlesticks. It is not transmitted by casual contact and is not transmitted by body fluids other than blood. It is estimated that 2% or 1 out of every 50 Americans has Hepatitis C. I would guess that almost 30% of my dialysis patients have Hepatitis C. There is no vaccine for Hepatitis C. (and yes, Hepatitis C is the disease that both Naomi Judd and Natalie Cole have). Without treatment out of every 100 people infected with hepatitis C twenty will clear the virus. The other eighty-five will develop chronic hepatitis C. Patients with chronic hepatitis C are at risk of developing cirrhosis and/or liver cancer--although this typically takes 20-40 years after initial infection to occur.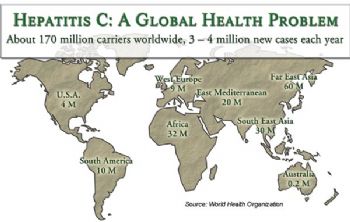 (worldwide prevelence of hepatitis C)

The Dr said they can clear up to 85% of patients of Hep C if they are treated in the acute phase or initial phase of infection. The chance of successful treatment once the disease becomes a chronic disease (6 months +) is only about 40%--so it was a no brainer as far as I am concerned to start treatment. Most patients never have the chance to do treatment during the acute phase because the majority of people do not realize the are infected until they are in a chronic disease state--so I am very lucky.

The current treatment for hepatitis C is interferon shots and riboviran pills. Interferon is a type of protein produced by the body's cells in response to viral hepatitis and other infections. Interferon stimulates the body's immune system to fight viral infections and affect the ability of viruses to divide in liver cells. Riboviran interferes with the way the virus replicates itself. The treatment lasts 6 months and is potentially difficult. There are lots of possible unpleasant side effects mainly flu like symptoms, fatigue, muscle aches, chills, poor appetite--but also depression, thinning hair, and anemia and some other problems with your white blood count and platelet levels.

Best case scenario is I stay on treatment for 6 months and the hepatitis C virus level in my blood drops to an undetectable level. If this happens and it stays undetectable for 6 months after treatment I am considered "cleared". I would always test positive for hepatitis C antibodies. I can't ever give blood or donate an organ (well, actually I could donate an organ to a hep C positive patient), but I would be considered to not actually "have" Hep C..... (kinda confusing I know).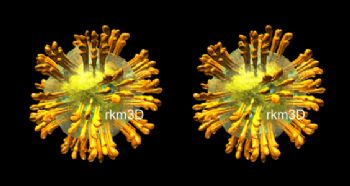 (More pretty virus pictures)

If I do not respond to treatment my hepatitis C becomes a chronic disease. I would require additional monitoring of my liver for life as up to 20% of Hep C patients develop cirrhosis and of that 20% up to 5% develop liver cancer. Upsetting news, however, the Doctors remind me this does NOT happen to the majority of patients and even if it does happen it usually takes 20-40 years for this level of damage to occur to the liver. They also keep telling me that 20-40 years is a lot of time for new drugs to be developed to treat the disease. I also know that my age and good overall health and fitness go in my favor toward a better outcome. In fact, obese people have a reduced chance of the treatment working! WOW----Am I glad I found spark and got my butt in gear when I did!

How do I feel? I am tired, my joints ache and I am scared. I am having a lot of mood swings. I vacillate between being positive, experiencing complete disbelief and assuming the worst case scenario.



(How can something this pretty be so bad??)

Obviously, my diet and fitness is not exactly my top priority right now. They do recommend I exercise, but also say I have to listen to my body and not over extend myself. My goal is to maintain my weight and keep up some limited running and walking. If I can tolerate the level I am exercising now I will keep it up, if I can't I will just do what I can. I am told a couple of months after treatment ends most people feel back to normal. I am also told some lucky people have few or no side effects from the treatment, so we will just hope and pray that I am one of those lucky people. So far I am just tired and achy--nothing I can't deal with. My running has suffered--I was slow before and now I am REALLY slow-lol. I have cut back on my long distance runs--I just can't do it right now.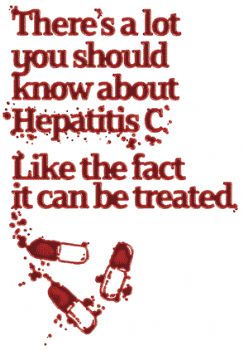 I am sorry to dump all of this on everyone, but I felt the need to be honest about my current situation as it impacts my activity here on Spark. Obviously, I need lots of prayers for healing and comfort for myself and my family. Thanks in advance for all of your prayers and support--I am blessed with supportive family, co-workers, friends and a fabulous church and bible study group. Rest assured--I will get through this and whatever the outcome I will return stronger than ever!

Keep the faith and kill the virus :-)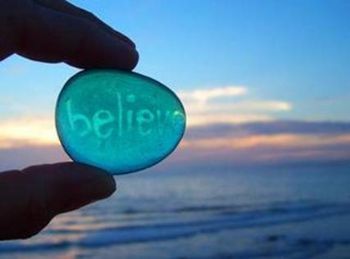 ~Laura





First Page
1
2
3
4
5
6
7
8
9
10
11
12
13
14
15
16
17
18
19
20
21
22
23
24
25
26 27 28 29 30 31 32 33 34 35 36 37 38 39 40 41 42 43 44 45 46 47 48 49 50 51 52 53 54 55 56 57 58 59 60 61 62 63 64 65 66 67 68 Last Page

Get An Email Alert Each Time PRINCESSNURSE Posts