| | |
| --- | --- |
| | PRINCESSNURSE's Recent Blog Entries |



Sunday, May 16, 2010
So, in all of my excitement of running my first half marathon last week I neglected to let everyone know that I hit a big milestone in my journey here at Sparkpeople.....as of last week I have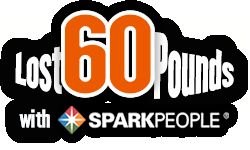 It may have taken 17 months but I have done it! Let the celebration commence!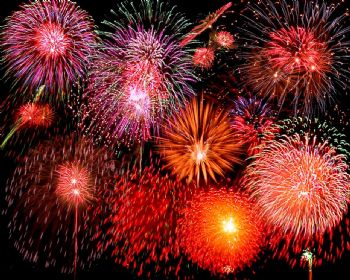 What does 60 pounds look like you ask?

Here is a picture of my youngest daughter. She weighs 45 lbs, so I have lost one of her, plus three 5 lb bags of sugar...that is just mind boggling to me!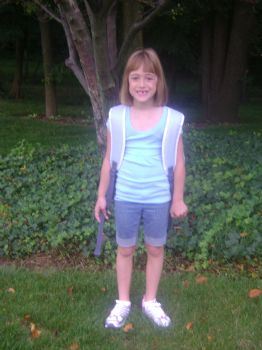 So, what does 60 lbs look like? I took a trip to Wal-mart to find out... here is 60 lbs of dog food: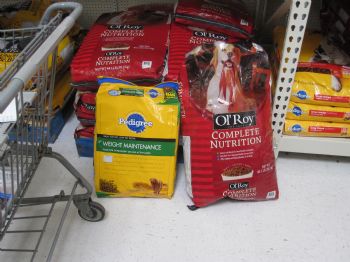 Here are three 20 lb jugs of cat litter. I hate carrying home just one of these suckers, so don't ask me how I was carrying around what amounted to three of them on my body---No wonder I was tired all of the time!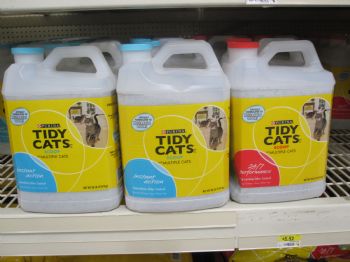 On the top two shelves of this picture you will find twelve 5 lb bags of sugar.
12 x 5=60!!!!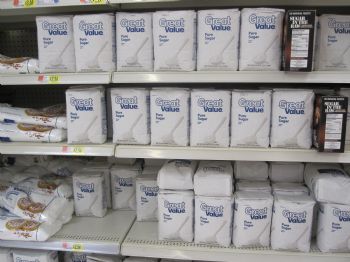 Here is a picture of one pound of butter---add 59 more of these packages and you will have the 60 pounds I have lost!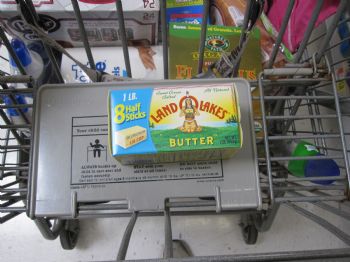 I suppose the best way to see 60 lbs is to look at some before and after shots. This is actually a tough task as I used to hide from the camera, so before shots of me are few and far between. In fact, the best before shots I found were from 2003 and 2005! However, I weighed approx 200-205 lbs at the time both these shots were taken, so they are an accurate representation of what I looked like on January 3, 2009 when I started on spark weighing 203 lbs.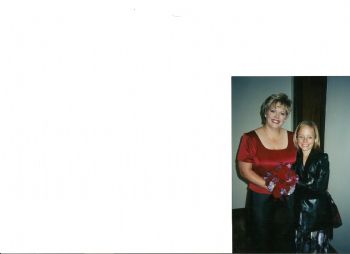 This shot is a bit over exposed and the scanner did something weird to it, but I guess it will do for a before shot: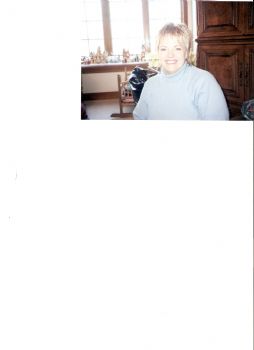 Here is a picture from 2008 I was hiding behind my daughter, so it is not a full body shot--I probably weighed about 190 or 195 here:



And now some after shots (I like these better-LOL):

Me in Hawaii March, 2010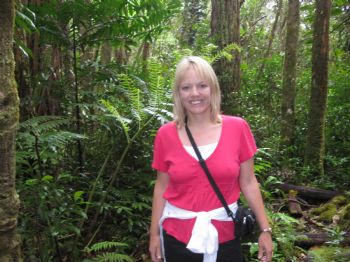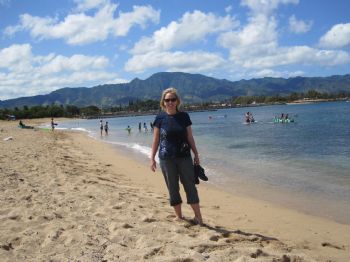 And, of course, me running my half marathon May 8, 2010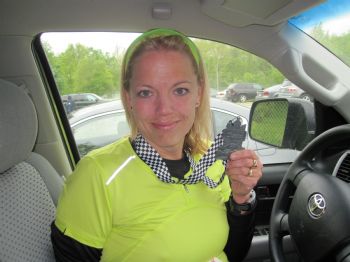 I am not at my goal weight yet but I am getting closer---only 7 more pounds to go!
I can not describe how my life has changed in 17 months. I am a new person on the outside and the inside...I truly have a new lifestyle and a new outlook.

Please keep in mind it took me about 70 weeks to lose 60 lbs----That is less than 1 lb a week!---in other words, I lose weight SLOOOOOOW. I have hypothyroidism. My metabolism rivals a turtle's. I joke that watching me lose weight is about as exciting as watching paint dry!

Even so, I DID IT! Not only that but IF I CAN DO IT YOU CAN DO IT! Those of you that have slow progress on the scale--- HANG IN THERE! It may take you a while to do it, but trust me--YOU WILL GET THERE....and it feels fabulous!







Saturday, May 15, 2010
Here are my official half marathon photos:

Finish line: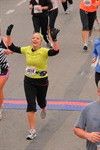 Official post race picture: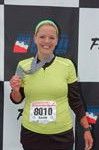 It was a great race and an awesome experience! I can't wait until my next one--The Community Health Networks Indianapolis Half Marathon on October 16, 2010--BRING IT ON!








Saturday, May 15, 2010


Toni Morrison's first novel, written in 1970, showcases how lack of opportunity, lack of intrinsic motivation, and feelings of inferiority affect a person's life. Set in Lorain, Ohio, in 1941, "The Bluest Eye" is something of an ensemble piece. The narrative point of view is passed like a baton from one character to the next. The focus, though, is on an 11-year-old black girl named Pecola Breedlove; a young African-American girl described as ugly, whose only dream is to be the opposite of what she is-- in other words a white child, with blue eyes. Her perception of beauty is based on the reality of the culture and era in which she has been raised. Heart-wrenching in parts, Morrison writes of the importance of beauty and to what lengths a person would go to achieve "beauty." Morrison explores how a culture, in which only one ideal is accepted as superior, such as the American blue eyed blonde standard of beauty, dictates what individuals think about the worth of things and how this standard of beauty damages the soul of those who are on the lowest rungs of the hierarchy.

I won't lie; I was upset by several graphic scenes in this novel, the main one being a brutal rape described in great detail. It's depressing, complex, and downright tragic story as an innocent little girl is destroyed both by her own family and by a society set on convincing her that she is both ugly and worthless. Some would argue this novel is targeted to an African-American audience, but I disagree. The idea of self-loathing - either within oneself or within a community - is not specific to any one group of people, this book speaks to any and all who open its pages. No child should be made to feel they are less simply because of who they are. While this is not a feel good book it is a very moving book, and I highly recommend reading it..






Saturday, May 15, 2010
In the Spark article "Trade Secrets From The SparkPeople Coaches" by - SparkPeople Experts they listed several questions and each of the staff experts from SparkPeople answered them. It was a really cool way to get to know them better and to hear what works for them in their daily life.

I thought it would be fun to answer the same questions for my Spark friends to get to know me better and also see if you also want to give it a try in your blog. It should be fun!

1) In my fridge, you'll always find:

Non-fat Greek yogurt. Seriously, it is a panic situation if I don't have this item. Before they stocked in in all the stores I drove 13 miles one way to get the stuff!

2) My favorite "go-to" exercise is:

Running of course!

3) When I usually workout is:

I have to be at work by 6am so there are no early morning workouts for this girl. O work days I exercise in the evening when I get home. On my days off I prefer to exercise as early as possible

4) My biggest temptation/obstacle is:

Concentrated Sweets---I find it VERY difficult to resist the siren call of cookies, cake, candy and ice cream. I try not to even have these items in my house

5) My favorite trick for staying motivated is:

~As far as exercise goes--JUST DO IT. If I don't want to do it I tell myself I can stop after 15 minutes if I want to as long as I run, walk whatever for just 15 minutes. I mean, come one-I can do anything for 15 minutes, right? I have never stopped at just 15 minutes, so once I get going I am fine.
~I find goal setting to be key for my success. I always have some sort of running event scheduled so I remain focused-if I want to slack off I will remind myself "I have that half marathon in October--I better get a move on!"
~I have more non-weight loss related goals than weight loss goals. This allows me to remain postive even when the scale is not moving

6) In my home gym, you'll find:

An elliptical which I use all the time and exercise DVD's which I never use-lol. Thank goodness that I love to run outside

7) In the Grocery store, I usually head for ________ first.

Dairy section! Gotta get that greek yogurt! Of course, the produce section is next :-)

8) My personal Motto is:
"Our running shoes are really erasers. Every step erases a memory of a past failure. Every mile brings us closer to a clean slate. Each footstrike rubs away a word, a look, or an event, which led us to believe that success is beyond our grasp."
~ John "The Penguin" Bingham


Now, it's your turn !





Friday, May 14, 2010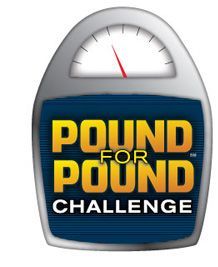 3/5/2010 –- SW: 148.1 lb.

3/12/2010--GW: 147.2 lb. WI: 146.8---->I was down 1.3 lb which exceeded my goal for the week! Hurray me!

3/19/2010: GW: 146.3, WI: 146.5----> I was down 0.3 lb. which puts me 0.2 lb above my goal for the week. I was not surprised as my 1.3 lb loss last week is a HUGE loss for me, so I really was not expecting much this week.

3/26/2010: GW: 145.4, WI: 144.2-----> WOW! A big loss for me! I hope to just maintain this weight while I am vacationing in Hawaii the next 8 days!

4/2/2010: GW: 144.5, WI: No weigh in----ON VACATION IN HAWAII



4/9/2010: GW: 143.6, WI: 144.3------->Basically, I have maintained my weight for the last 2 weeks. Considering I was in Hawaii for 2 weeks and had Easter thrown in, I am pretty happy even if I did not make my weight loss goal this week.

4/16/2010: GW: 142.2, WI: 143.8-------->Down 0.5 lb, which for me is a decent loss for the week. I would have liked more, but I will take it!

4/23/2010: GW: 141.3, WI: 145.1----->Up 1.3 lbs!!!!! It is bad enough not to lose but to gain over a pound???? What the heck? Ok...I did eat more than usual but not crazy unusual....and it is almost my time of month.... but still this is sooooo discouraging.....I also have been told training for my half-marathon may cause it to be difficult to lose weight. That seems very unfair to me! I have a love/hate relationship with the scale. Intellectually I understand daily fluid fluctuation but emotionally ---not so much! I will just keep focusing on the Mini Marathon and achieving that goal. If I do what I am supposed to do with food and exercise the details should take care of themselves and eventually that scale will go in the right direction, right?
So, with that in mind here is my plan for this week:
1) start measuring out my portions again as I am guilty of guesstimating these days.
2) Track every calorie this week. I may even try a photo food log. LOL-having to post pictures of what I eat may deter me from eating things I shouldn't

4/30/2010: GW: 140.9, WI: 142.5----->down 2.8 lbs...much better! Next week is my half marathon so I will be focusing on my mental preparation for that and just trying to keep the momentum from this week's good eating and weight loss going!

5/7/2010: GW: 140.0, WI: 142.4------> down 0.1 lb

5/14/2010: GW: 139.1, WI: 142.2------> Essentially I have just maintained the last two weeks. However, given the fact that I ran my first half marathon and have had A LOT of stress at work, I am OK with maintaining.

5/21/2010: GW: 138.2, WI:

5/28/2010: GW: 137.3, WI:

6/4/2010: GW: 136.4, WI:

6/11/2010: GW: 135.5, WI:

6/12/2010: GW: 135.0, WI: MACK's WEDDING!!

6/17/2010: GW:135.0, WI: MY BIRTHDAY



First Page
1
2
3
4
5
6
7
8
9
10
11
12
13
14
15
16
17
18
19
20
21
22
23
24
25
26
27
28
29
30
31 32 33 34 35 36 37 38 39 40 41 42 43 44 45 46 47 48 49 50 51 52 53 54 55 56 57 58 59 60 61 62 63 64 65 66 67 68 Last Page

Get An Email Alert Each Time PRINCESSNURSE Posts