Wednesday, May 18, 2011
"Fan Vaulting is a method of architecture found on the ceilings of Gothic style buildings, especially churches. The decorative effect resembles a fan whereby ribs spread out from one point at the side towards the center of the ceiling to give an arched effect. The earliest example is to be found in Gloucester Cathedral and dates from the 14th century. King's College Chapel contains the world's largest fan vaulted structure."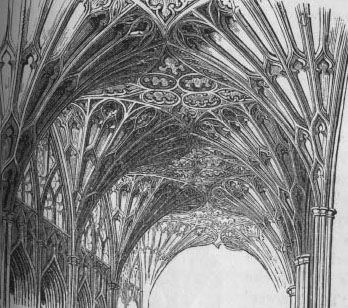 I have been posting a bit too much personal information on the net lately, so now I am going to be random for a while.