Friday, March 18, 2011
This oddly prophetic trivia answer I got today was written BEFORE the quake in Japan this year. An irony is that I just re started playing Pokemon games with a Pokewalker this month. Pokemon means "pocket-monsters" which are a pocket sized anime cartoon version of the the popular comic book characters like Godzilla. Godzilla is a metaphor for the social and natural forces which destroy society in monstrous ways like earthquakes. Pokemon is also based on popular hobbies of bug and coin collecting. "Which earthquake-prone city, the host of the 1964 Olympic Games, lies near the 35th parallel, and has often been the victim of attacks by giant monsters in movies?

Your answer: Tokyo

Tokyo, the capital city of Japan, hosted the Summer Olympics in 1964. The city often experiences earthquakes and was devastated by the 1923 Great Kanto earthquake, which measured 7.9 on the Richter scale, and killed over 100,000 people. In Japanese monster movies, Tokyo has frequently been ruined by creatures such as Godzilla, Gamera, and Megalon."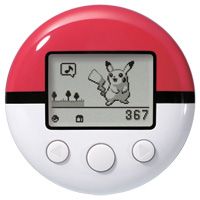 Strange that something so HAPPY and cheerful would come from something so dark? It says something about the people's will to overcome darkness of the soul.