| | |
| --- | --- |
| | PKBOO3's Recent Blog Entries |




Tuesday, July 08, 2014
Sunday
29 Jun 14
Quiet Sunday. Went to see our kids. Little Aaron is still doing well and changing every day.

Monday
30 Jun 14
I bought a pair of Danskin knit shorts and a couple of T-Shirts. My retirement wardrobe needs are quite a bit more casual and I don't have enough shorts. I want to get some sun on me this summer and find something cooler to wear. I've been wearing pants or crop pants but I'm ready to start wearing shorts. I painted my nails then Katie came over and wanted hers painted.

My internet went out. Ugh! Just don't realize how much I use all that until I can't use it. I could have gotten busy doing something else but was getting sleepy so just laid around the rest of the evening.

Tuesday
1 Jul 14
I worked on checking some taskers off of my to-do list. I ordered a bracket for my photography reflectors. Did some online surfing for a Temperpedic Cloud pillow. I'm going to look at a local furniture store first or Bed Bath and Beyond. Those things are expensive...plus shipping costs!

Other than that, Katie came over for a while, then we kept Aaron while the kids did some stuff.

Then late Tuesday night I was eating some of those orange slice candy (I know, serves me right) and part of one of my molar teeth broke off. Great timing. The night before we leave for our trip to Hot Springs.





Wednesday - Hot Springs Mini-Vacation
2 Jul 14
We took a trip to Hot Springs and we got to carry Katie with us. We drove in through a severe thunder storm, but when we got there, it had cleared. We booked our room at the Hampton Inn and then went to the Hot Springs Mountain Tower. Afterwards, we went back and swam in the pool. We ate dinner at the Dixie Diner. Yummy!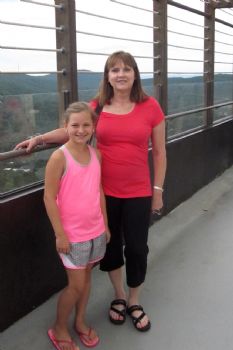 Thursday
3 Jul 14

We went to the Mid-America Science Museum.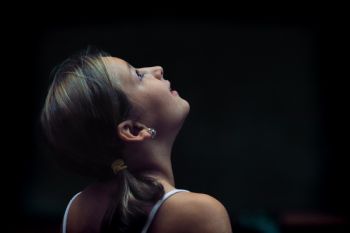 Ate lunch at McD's. Played Put-Put at the Pirate's Cove Adventure Golf course; went to the mall. That was an experience! Katie is not shy about wanting stuff, LOL! I kept telling her to put it on her wish list. We had already bought her a T-Shirt at the Mountain Tower, she had already spent her $20, plus what we gave her extra for her souvenir's there... so it wasn't like we hadn't let her have some things. Guess she's breaking me in for when little Aaron starts wanting stuff, LOL!

After the mall, we went back to the motel and Katie swam a while. Then we went to Applebee's. She really liked Applebee's. She said she had never been before. She loved her Strawberry Lemonade. It seems that she was having a good time and enjoying herself. She was wishing we could stay in Hot Springs longer, so I take that as a sign that she had fun. We went swimming again after dinner.

Friday
4 Jul 14
We ate breakfast both mornings at the motel. They had a great selection. I had some type of Bisquick/Egg/Bacon/Cheese Pattie Friday morning that was really tasty. They had fruit, yogurt, oatmeal, waffles, and plenty of other breakfast foods. We enjoyed it.

We were off by 9:00 and home by around noon. We ate lunch at Burger King. The rest of the afternoon, we just rested. Little Savannah did good with the lady (Juanita) we boarded her with. She was tired though when she got home. She laid around more than usual, so she was either played out or stressed out. Juanita's granddaughter played with her a lot and she played with their kitten. So that might have tired her out more than usual. Actually, we were all tired. Danny & I didn't even go up town to watch the Forth of July Fireworks. We sat outside our front porch ready to watch, with our popcorn, pretzels, and coke, but couldn't see much of the city firework's; just saw some shot by the local folks through the trees across from our pasture.

Saturday
5 Jul 14
I stayed home all day Saturday. I didn't even put on makeup. My workout was 30 minutes of Fat Blast Dance. Then I hoop danced some. I started on a 100 day hoop challenge from Facebook. But I didn't start off well. I felt a minor pop in my right knee while practicing some leg tricks. So I quit earlier than planned. I hope I didn't injure it too badly. I may give that a rest for a day or so. Other than that, I spent some time looking at excursions for our upcoming Alaska Cruise. So many things to see and do, it's going to be hard to pick the best ones.

Oh, and Savannah is back to being herself. I guess she was just wore out like the rest of us. I'm so glad that all worked out well. It was her first time to be away from us longer than a day. And first time to spend the night somewhere else. She's very clingy, so we were worried she wouldn't do well.











Saturday, June 28, 2014
Tuesday
24 Jun 14
I went back to my ear doctor for a one-month checkup. My ear is doing good and he'll see me in 6 months if I don't have any problems before then.

I mentioned in my last blog about the gophers eating my Mexican Sunflowers, so I picked up some gopher repellent. I hope it works. They are all over my yard along with moles, but I read that moles don't eat plants; just earth worms and grubs. So I'm placing it where the gophers are and leaving the mole tunnels alone.

We ate dinner at Cracker Barrel. I didn't do well. I ate lots of carbs. But I did split it up into 3 meals. I carried half of it home and then will split that half up again. Danny did better than me. He had lots of vegetables. I wish so bad that I liked vegetables. I eat them raw better than I can cooked. Or if they are mixed in with casseroles or sauces.

Wednesday
25 Jun 14
Wednesday morning I went to pick blackberries. It was fun, but quickly got hot. That is only my second time to ever pick them. I asked if Katie could go but they all had other plans. A friend told me to make her some cobbler, but I told her she would probably only get them with Whip Cream. She said no she wanted cobbler. Then the lady there was telling me how to make it. So I decided I would. It sounded tasty and I've never had it before. I figured I would share it, so I wouldn't eat too much.

I ate lunch alone at DQ and then went to Walmart. Once again I got home without 2 sacks of purchases. I had asked the cashier if there were any more sacks and she said no. That will teach me to check for myself. So back for another trip to pick them up. Ugh! Then home to rest for a while. For dinner I fixed tacos. We haven't had homemade tacos in several years. I never like them out anywhere, so decided to make them myself. They were pretty good. Later I sat outside and did a little reading on the Kindle Fire. Sue Grafton's "V is for Vengeance".

Then Katie came over with her Kindle Fire and we played Draw Something for about an hour.

Thursday
26 Jun 14
I didn't have any plans Thursday, so I called Ashley and told her I would keep Aaron for a few hours if she wanted to go to town and take a little break. She said yes, but it would be later in the afternoon.

Then the S-I-L called and invited me to lunch with her and Katie and Chloe. So we went to Taco Bell. Afterwards we came back and she went and got Chloe's infant car seat that she was no longer needing and let us borrow it; so that means we won't have to buy one now.

Katie came back over and stayed for a while before Aaron came and she sat around with me and she got my Kindle Fire and watched Netflix on it. Some mermaid show.

Around 4:45 Ashley brought Aaron over and she met Cody for dinner after work and then they went to Walmart. Aaron stayed with us until around 8:00. He did so good. We enjoyed having him. Some of the family came by to see him while we had him - Grandmama and the girls.

Oh yeah...I'm trying to do better with my eating. Instead of Cheese Crackers and Coke for breakfast, I substituted with 1/4 of a bagel and Cream Cheese. I did sprinkle some chocolate chips on it and drank a cup of Cranberry Juice and Coke. I can leave off the chocolate chips next time. I know it's not the greatest, but if I cut back little by little, I can maintain better than I am now. I'm going to try Cheerios and Yogurt tomorrow. I'm also trying to cut back on my Cokes a little more.

Friday
27 Jun 14
I made the blackberry cobbler. It turned out fine and I liked it. So did my husband. Taste-wise, it sort of reminded me of blueberry muffins.

Then I had a short hoop practice, then we went to lunch at DQ, and then back home. I spent quite a bit of time trying to figure out Windows Movie Maker and tried to find a good video converter and then learn how to use them both. I would like to edit some of my hoop video's I've recorded. I have to record my routine so I won't forget it. Wish me luck on learning how to do all that. Even though I was a photographer at my job, I've got little to no experience in video production but really want to learn more about it.

I also got my hair cut and colored (shared some of my cobbler with my hairdresser), then came home and fertilized my plants. I've hardly ever fertilized before and am trying to work on properly doing that. I hope I don't burn or kill any of my plants by overdoing it. I also put out some more of the gopher repellent. I sure hope it all works. My garden is looking pretty good but it needs some TLC and I have a lot more to learn about making my garden grow!

I also cleaned out the blue bird box. We've had two sets of nestlings this year. I think they survived. I never saw the first group of fledglings fly out but this time I saw one baby hopping around Friday morning. And it was flapping its wings, so I expect it could fly pretty quickly and the others had probably already flown off. I've read they can raise 3 sets and I've read 2 sets, so I don't know if we will get another nest out of them this season or not. But I'll keep watching. It seems still early in the season, so I'm thinking it's possible to have another set of nestlings.

We had a beautiful rainbow this evening. Hope the picture does it justice. It's my attempt at a panoramic with one of my phone apps.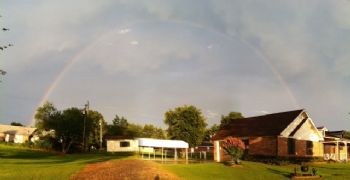 Saturday
28 Jun 14
Today we left around noon. I carried some of my cobbler to my friend who had asked me to make it and I gave her some of my fresh blackberries too. She texted me and said it was good. Then we left and ate dinner at Applebee's. Then we went to go buy a Pack N Play for when we start keeping Aaron. We went to Target and Walmart. We found one we liked at Walmart. We were home by 3:00 or so and rested a while then I got up and put the Pack N Play together. How exciting! We're getting ready to start keeping him next month. That's the first thing we've bought for the house. We've already started thinking about what else we will need. I'm going to look online for crib sheets and mattress pads.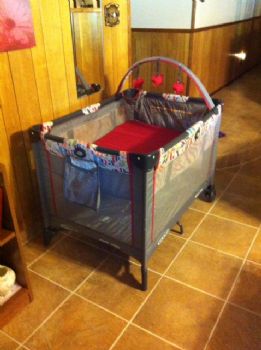 I love this father and son shot.






Tuesday, June 24, 2014
Friday - 20 Jun 14
I've had on my to-do list to clean out my guest bedroom closet. I finally marked that off, Woo-hoo! The only other thing I remember about last Friday is we went to our brother- and sister-in-law's to eat fish. Just enjoyed the meal with family outside on the back patio.

Saturday - 21 Jun 14
I got up early to go with my photo group to the Caddo Lake area. We went on a Pontoon Boat Tour and had a fantastic morning. It was called The Graceful Ghost Tour. Actually their steamboat was The Graceful Ghost, but we rode on their pontoon boat. The weather was not too hot. We got shots of the beautiful water, egrets/herons, and the Bald Cypress Trees. Afterwards, we went to Jefferson and had lunch there (turkey on broccoli cornbread sandwich with dumplings) and walked around the tourist area for about an hour. Then on home. I got home around 3:00 or so and then around 4:30 Danny was ready to go somewhere to eat, so we left again and went to eat at Catfish King. I was still full from lunch, so I just got a salad. By time we got home, I was exhausted. Danny wanted to go see the kids, but I was just too tired, so I showered and got ready for bed a little early. Then I woke up at 3:30 and never went back to sleep.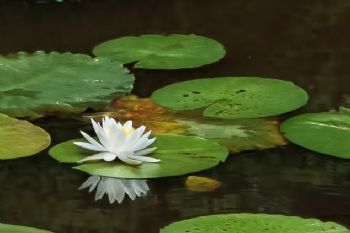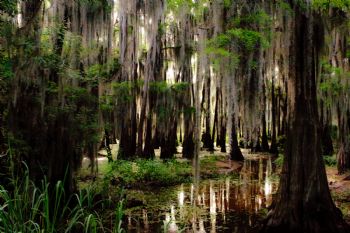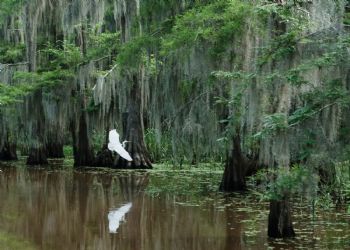 Sunday, 22 Jun 14
Even though I woke up early, I still felt better. I just needed that amount of sleep to get me back to feeling normal again. We had a typical Sunday. We went to see the kids. Cody has been working overtime a lot for the last three weeks, and when we walked in I knew he was tired. He was resting in his recliner under an afghan with the lights turned down and the TV on and he had little Aaron on his lap on a folded up baby quilt. What a sweet image. Why didn't I take a picture!? But then I took him and fed him. So precious. Later, we went over the B-I-L and S-I-L's for home made ice cream and then I came back early and watered my flowers. I almost waited too long to water. Some of my plants were getting a little droopy. Oops! Then, I discovered one of my Mexican Sunflower plants was almost dead. But I think that was because a gopher got its roots. Because by Monday, it was completely gone. That sucker ate the whole thing! I think I'm going to try some castor oil granules to repel them. I hope it works because the gophers and moles are all over the place.

Monday, 23 Jun 14
Another day just hanging around the house. I worked out a little with my hoop, but for reasons I won't put on here, I just didn't have the "spark" to do much with it on that day. Not depressed or upset really, but just a little deflated due to some family issues with my sister. So I spent some time working on my photos from my trip to Caddo, playing with Savannah, sitting outside with my husband, stuff like that.





1 2 3 4 5 6 7 8 9 10 11 12 13 14 15 16 17 18 19 20 21 22 23 24 25 26 27 28 29 30 31 32 33 34 35 36 37 38 39 40 41 42 43 Last Page

Get An Email Alert Each Time PKBOO3 Posts