| | |
| --- | --- |
| | PIXIE-LICIOUS's Recent Blog Entries |



Tuesday, January 15, 2013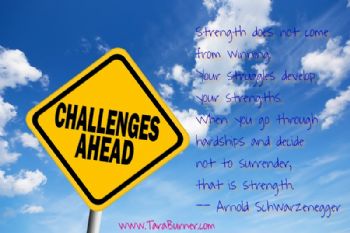 Today is day 18 of my current streak of being on track with eating and exercising!

I haven't weighed myself since September 3rd, but I think I've been at a plateau since October. Okay, since I haven't weighed myself, you might wonder how I would know that I've been at a plateau. Well, I don't need a scale to tell me if I'm losing weight or not. I can tell by the way I feel, and by how well I can move my body, and by the fit of my clothes. But things have just seemed at a standstill for a few months now!

In the past, hitting a plateau was just like the end of the world to me. A plateau meant "failure." A plateau meant "time to give up."

But its different this time. I think the fact that I'm not weighing myself has been the best thing I ever did, because instead of focusing on the numbers on the scale NOT moving, I have been focusing on my NSV's. (Non-scale victories.) And yes, even at a plateau, I'm still having NSV's! The weight might not be coming off, but I am making progress in other ways, and that helps me to keep on going!




My energy level just increases all the time. I can do so much more now than I could before. I am getting stronger, too, and more flexible. I have more endurance. My body, while not as firm as I'd like it to be, is a lot less jiggly than it used to be! I feel better in just about every way...and mostly, I feel proud of myself for working so hard. That is such a new thing for me, this feeling of pride. I always thought that being proud of yourself meant arrogance or being conceited. Now I understand that its just a way of loving yourself...and you NEED to love yourself in order to be successful on this journey to weight loss and health.

So in spite of this plateau, I am not discouraged, and I am not giving up! I'm still working hard, and I KNOW that this plateau won't last forever. I decided to switch up my exercises. I've been doing the same workouts for a long time now, and I know my body needs a change. I love my DDP Yoga very much, so I am sticking with that. But instead of cardio kickboxing, I've now switched to Zumba! I have only been doing it for about 3 weeks now, and I love it. It really kicks my buttinski! I am so absolutely terrible at it, lol. I have no rhythm! But just trying to keep up with the moves really gets me sweating and breathing hard! And I'm slowly getting better. Plus, its fun, so that keeps me coming back for more every day!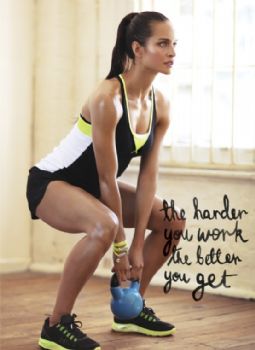 Hopefully, this plateau will end soon and I will start going down in clothing size again. I'm going to start having hubby take front and side pictures of me at the beginning of every month, starting in February. I think that will be a powerful motivator for me to keep going!

Thank you to all my Spark friends who have supported and encouraged me since I started my journey last March. I am rooting for you to make progress too. Don't forget to love yourself enough to work hard. You are so worth it, you know!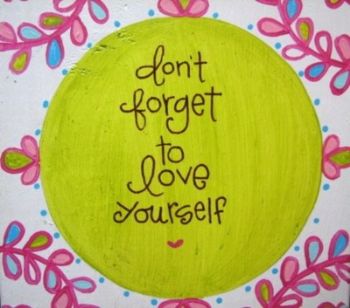 Saturday, January 12, 2013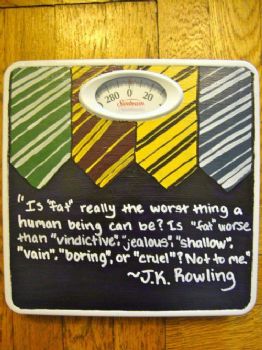 Today is day 15 of my current "on track" streak!

On Thursday, I blogged about my hubby calling me "fat" during an argument, and I got a lot of replies to that blog. Lots of great advice and caring, so thank you to everyone who responded.

I just want to say that my hubby is a great guy. For him to call me "fat" or any other derogatory name is completely out of character for him. He has always been my number one fan, and he has done so much to teach me to love myself.

Before I met him, I had the worlds lowest self esteem. My whole life, I had been abused, physically and verbally....by my parents, by the bullies at school, and by my first husband. The cruel things that they said and did to me just about completely destroyed my soul. As a child and teen, I would starve myself, or binge and purge. I was very thin.

As an adult, I went the opposite direction...I would just eat, and eat, and eat. I think I was trying to stuff all the pain down. My first husband would say things like "I'm embarrassed to be seen in public with a fatty like you." Or "I'm too good looking to be married to you." Those words would devastate me, and I would comfort myself with food. And then I would feel shame, because all that food was just making me fatter and fatter. And so to comfort myself, I would eat more. It was a terrible cycle that I couldn't stop. I would have times when I would "go on a diet" and I would lose some weight. But then my first husband would say something mean about my weight or looks, and I would be back to my old habits, and the weight would come right back on.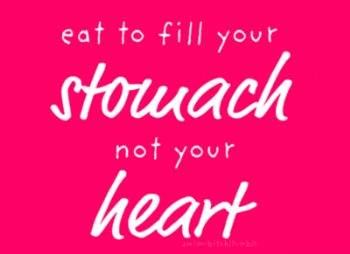 Even after my first husband died, I could still hear his cruel words. I felt in my heart that he was right. I was just a fatty, and I didn't deserve love. But then, two years later, I met D. He was handsome, in shape...and ten years younger than me! He was so funny and had such a zest for life. We became friends, and I developed a huge crush on him. I tried to hide it though...I thought "He would just laugh if he knew a fat old woman had feelings for him." Isn't that sad? I was only 35 years old but I thought I was an old woman! I had given up on myself.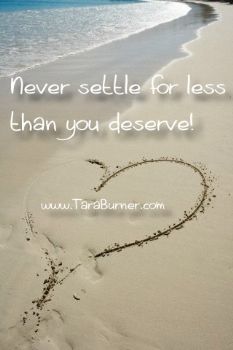 Eventually, we ended up as more than friends. He never mentioned my weight, but I often wondered if he was embarrassed by me because I was so much bigger than him. Then in 2005, when I was 44, we were on vacation in Florida. We decided to spend the day in Saint Augustine, walking through the city. It was so HOT that day, in the high 90's. I weighed 260 lbs, and the heat got to me. I tried to keep going, but the heat was too intense, and before long I was panting, sweating and having to sit down every few minutes because I thought I was going to faint. Finally, hubby told me to wait right where I was, and he went and got the car and came back to pick me up. I was so embarrassed and ashamed! I kept expecting him to start insulting me, as my first husband would have. But when he finally spoke, he said "I love you....but you are killing yourself. You have to lose the weight, because I can't live without you."

No one had ever said anything so loving to me before! But it was just what I needed. I ended up joining Curves and watching what I ate. I became a vegetarian. I ultimately lost 86 lbs. But then, some bad things happened in our lives, and I became depressed. I gained the weight back....and more. Hubby never said anything mean to me about it, but he did express his concern. But I was too depressed to care. I could see how sad and worried he was about my weight, but by the time I DID start to care, I was just too overwhelmed to even think about losing it again. I'd gained so much! My previous highest weight had been 260, but now I was up to 286. It just seemed like an impossible amount to lose.

But finally, last March, I decided to get started. Instead of thinking about the huge number of pounds I would have to lose, I decided to focus on my health, and on non-scale victories. I got my starting weigh in, and after that I just starting doing my best every day to get healthy. I quit Curves, and started to workout out at home instead. And my hubby was there for me every step of the way. If I wasn't feeling motivated to workout, he would workout with me. If I didn't want to fix myself something healthy to eat, he would fix it for me. He would compliment my every little effort, and he made it a point to notice every bit of progress I made. And I finally realized that I needed to really love myself. It doesn't matter what my parents said, or what those bullies in school said, or what my first husband said. Their opinions didn't have to be my reality anymore!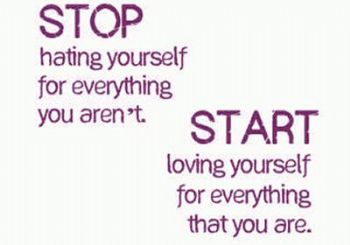 With my hubby's encouragement, help and support, I kept working out and eating right. I have made so much progress since March, and he has been there to cheer me on every single day. And he has always loved me, no matter what the scale said.

So back to my Thursday blog, the one about our argument and him calling me fat. We have talked it out, and everything is fine between us. He has promised to never call me that word again...and I had to make a promise too. I'm not Miss Innocent in this. I said some pretty rotten things to him too, and I have promised not to say those things again. Of course, either of us might slip up in the heat of the moment, but we both love each other enough to TRY our hardest not to let it happen.

The best F word is Forgiveness.

Dedicated to the best hubby ever!
www.youtube.com/watch?v=NcbAibPA2yY

(This is "our song.")






Thursday, January 10, 2013


Today is lucky day 13 of my current streak!



Last night I had a huge argument with hubby. We're both under stress now, and last night it just blew up. We both said some things that we shouldn't have said, and we regret them. The argument didn't last long, and we apologized before we went to bed. But some of the things he said really hurt me. Long after he was sound asleep and snoring, I was laying there awake, hearing his words over and over.

He used the F word...he called me fat.

Although I've been working hard since last March and have lost 71 lbs, I am still fat. I know when people look at me, they still see a fat woman. They don't see all the changes I've made in my llifestyle. They don't see how committed I am to working out and eating right. They just see my current body size, and thats ok. I'm not losing the weight and getting healthy in order to impress anyone. Not even my hubby. I'm doing this for ME, because I want to look better and feel better.

But hubby knows how hard I work. He sees me every day, doing my workouts, preparing my food and turning down the junk food that he eats. He sees the progress I've made...going from size 3X t shirts to size L. He's fully aware that I have changed my lifestyle for the better, and he knows all about my dreams for the future, when I am finally at my goal size. And he knows how much it hurts me to be called fat. Yet during our argument, thats exactly what he called me. Not just once, but several times. I wanted to cry, but I refused to give in to tears.

So after he was asleep, the argument and the F word played over and over in my head. And I started to think "What is there in the kitchen that I can eat?" Although most of the food I buy at the grocery store is healthy stuff, there ARE a few treats for my hubby and son. There's a gallon of Neopolitan ice cream. There are some Little Debbie cakes, and some chips. I laid there in bed, listening to hubby snore, and I kept thinking of that food, and of how comforting it would be to just go ahead and binge.

But thats the old me, the one who used food to bury my emotions. The old me who would binge, and then feel nothing but shame and remorse.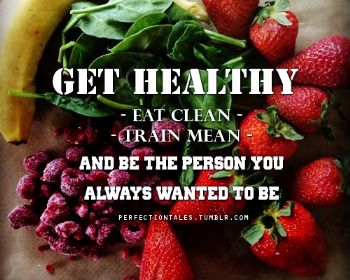 I'm not that person anymore, and I don't ever want to go back to being that person. So I didn't binge. I thought about making a cup of of tea, but to be honest I just didn't even trust myself to go into the kitchen! So instead of having a cup of tea, I took a bubble bath and read a few chapters of my book. And then I went back to bed.

This morning, I woke up still feeling hurt by hubby's words, but mostly I just felt proud of myself for staying strong and on track. Actually, hubby is the one who woke up with feelings of regret. He's ashamed of himself for calling me fat. But I forgive him. He's always been my biggest supporter, and he's been there for me through thick and thin...literally! So he and I are just fine. And I am so happy that I didn't give in to a binge last night!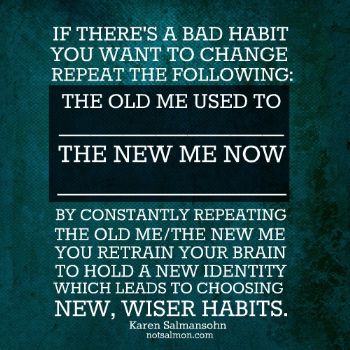 Tuesday, January 08, 2013
Today is day 11 of my current streak!

I finally decided it was time to reward myself for my progress! After all, I've been working out and eating right since last March, and I've only gotten off track twice in all that time. So I think I deserved a reward! Besides, I really needed a new pair of shoes. My old Reeboks were totally worn out. We've been saving change in a coffee can, so this morning I took the can to CoinStar and cashed those coins in....there was almost $100 in change!

So with cash in hand, I headed to the shoe store. First I went to a big old shoe warehouse, figuring that since they'd have the biggest selection, I would definitely find some shoes that I like. But out of all those hundreds of shoes they had, there was not one pair that appealed to me! There were some that I liked "okay", but since this was meant to be a reward, I just did not want to settle for "okay."

Luckily at the next 2 stores I found shoes that I liked... and they were on sale! Plus, by applying for a store credit card, I got $20 off my purchase. (And I plan to cut up that store credit card when it arrives, lol.) I ended up getting two pairs of shoes for $75. I LOVE them! What do you think?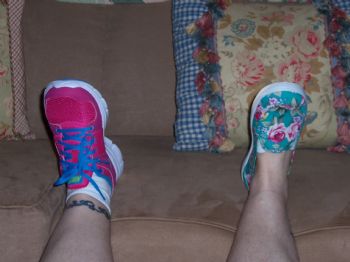 In the picture, I'm laying on the floor with my feet up on the sofa to show off my new shoes. The pink ones are Nike's. They are running shoes, and although I don't run, I just loved the bright colors. In the past, I would buy the plainest shoes possible, so they would be practical and not stand out. But I didn't want to get practical shoes today.So pink shoes for me! The teal shoes with the roses are for just bumming around in, and they are my favorite color. Plus, I love roses, so as soon as I saw those shoes I just knew I had to get them.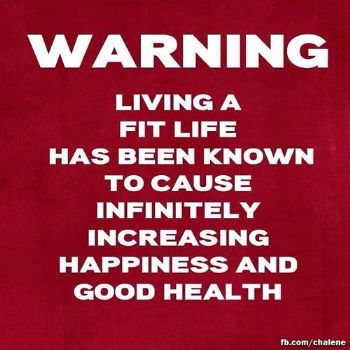 Monday, January 07, 2013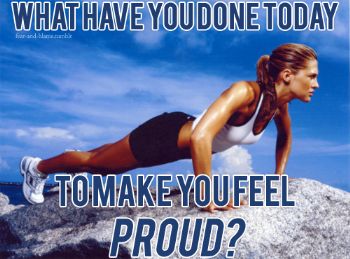 Today is day 10 of my current streak!

I've given myself a challenge....to workout during commercial breaks of The Biggest Loser! Great way to get a little extra fitness in, huh? I will be doing step ups on my step bench, wall sits, dumbbell curls, squats and whatever else I happen to be in the mood for. The show's season just started last night, so I have a lot of commercial break workouts ahead of me!

You know, I've watched almost every season of the Biggest Loser, and although the show really motivated me, I didn't actually APPLY that motivation. I would sit and watch the show while chowing down on junk food! I would stuff my face and think "I wish I could go on that show", or "I'm going to start getting in shape...tomorrow!"

But the days went by.....the weeks and months and even years went by....and I did nothing to improve my life and health. I was just wishing my life away, instead of actually getting up off my butt and working to make my wishes come true. Each season of the Biggest Loser would come and go, and the only change I made in my life was that I just got heavier and more out of shape.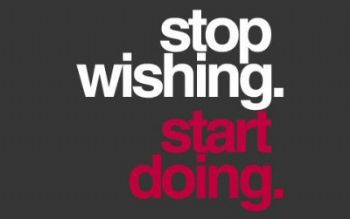 Well, things are so different now! I no longer sit around stuffing my face and wishing for weight loss and good health. Last March, I started taking control....I began working on a brand new, healthy lifestyle. I eat right and I exercise. I've completely eliminated junk food from my diet (and I rarely eat any processed foods). I move more and sit less.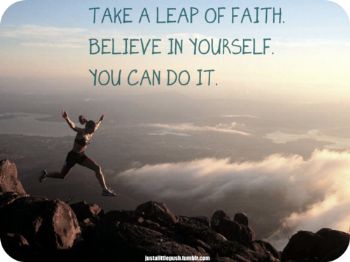 Last night as I was doing my commercial break exercises, I actually started to cry. They were tears of gratitude and happiness and relief! I'm not the same person I was this time last year. I am healthier, fitter and 71 pounds lighter! I don't need to be on the Biggest Loser, because I'm finally taking control of my life, my health and my weight. I'm no longer a prisoner of my own obesity, trapped in an unhealthy body, unable to move freely and without pain. I'm a new person now, one who loves to workout, one who craves healthy food, one who thanks God every day for helping me to keep pushing forward towards my goals.

I'm still far from where I want to ultimately end up, but I'm also far away from who I used to be! I can't help but think ahead, to where I could be this time next year, watching the Biggest Loser. It amazes me to think that I will be at my goal size by then, as long as I keep on working hard and never give up!

I might not be the Biggest Loser....but I think I'm the happiest one!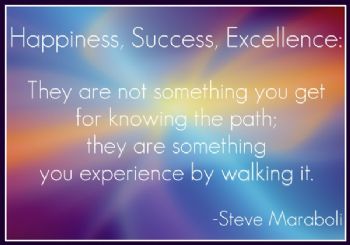 First Page
1
2
3
4
5
6
7
8
9
10
11
12
13
14
15
16
17
18
19
20
21
22
23
24
25
26
27 28 29 30 31 32 33 34 Last Page

Get An Email Alert Each Time PIXIE-LICIOUS Posts