| | |
| --- | --- |
| | PIXIE-LICIOUS's Recent Blog Entries |



Monday, September 10, 2012
Today is day 194 of my "on track" streak!

I rode my bike again today, for two whole miles! It was awesome, and I wasn't as wobbly as I was when I rode my bike last Friday! (Last Friday, I rode my bike for a few minutes...for the first time in two years!) My foot did slip forward on the pedal once, though, and it left a scrape up the back of my ankle that stung a bit. But I didn't let that stop me, I just kept on going. I wanted to ride even more, but by the time I'd gotten about 1.5 miles, my legs and lungs were crying uncle!

So that is my non-scale victory for today...riding my bike! I know that because I did two miles today, I can do two miles tomorrow, and the next day...and that someday, I will be able to do THREE miles if I want to!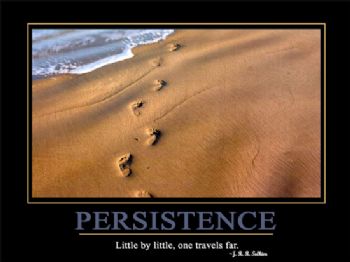 When I think back to March 1, when I started my streak, it scares me. I was so obese and unhealthy then. I was not living my life. I was encouraging others, but not doing anything to help myself. Thank God I got started on my streak. Getting started and getting through the first week was the hardest part. So many, many times, I thought about quitting. That first week, I came close to giving up more times than I can remember. I would think "Its okay to go off track, you can start a new streak tomorrow!"

But something inside of me said "Don't stop...just keep going. You're already on your way, you don't need to take the long route! Just keep going forward! No detours!"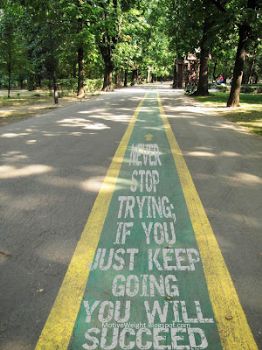 "No detours" became my motto to myself. I wrote it on the top of the next 21 pages of my food diary. "NO DETOURS." And I challenged myself to get through 21 days without detouring from my plan. I told myself that if I made it 21 more days in a row, I could go off my streak for a day and start again.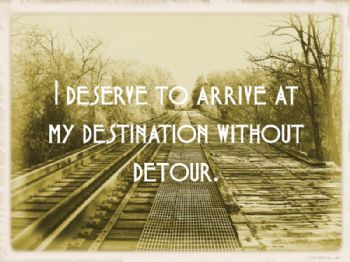 I struggled every day, but I managed to get through those twenty one days. And then I decided; I don't want to get off track! I don't want to start my streak over again! I want to keep going...no detours!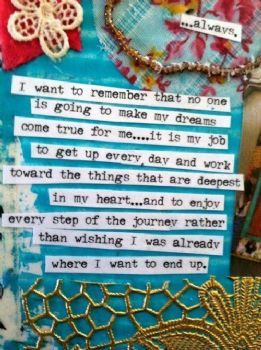 So far, I have managed to stay on track, and every day I thank God for that. I know if I do take a detour someday, I can always make a U-turn and get back on the right path, though. I will arrive at my goal someday!

If you have taken a detour, do your best to get back on the main road, towards your goals. Your future self will thank you in so many ways when you get there!

I'm not at my goal yet, but I am on my way. And I will do my best to get there with no detours!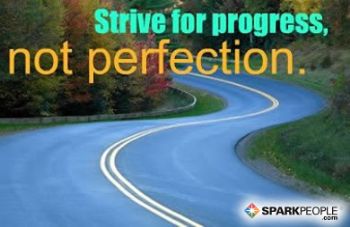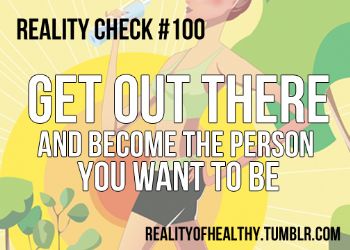 Thursday, September 06, 2012
Today is day 190 of my "on track" streak!

What a great day....I love the feeling of being on track! I get tempted to go off track sometimes, but my streak is so much more important to me than any junk food could ever be!



This morning I was thinking about March 1st, when I started my streak, and how much my life has changed since then. (I have progress pictures in my Spark photos if you are interested.) Back in March, I weighed 286 lbs, and I was just slowly dying of obesity. I made many attempts to "diet" and exercise. I even belonged to a women's gym. But I never put forth any real effort into my workouts. I wanted an easy workout, with limited exertion. If a workout made me start to sweat or breathe heavy, I would quit and tell myself that it was too hard for me.

But when I started my streak, I knew that I had to make a change. The same old, same old just wasn't working. I was completely out of shape and unhealthy, and I really wanted to change. I wanted to finally feel GOOD. So I decided to forget about dieting, and just make my health a priority!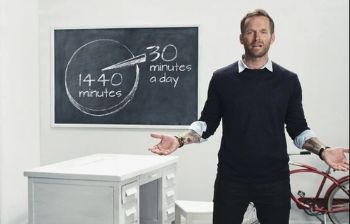 So I quit the women's gym and started working out at home. I really had to push myself to get through the workouts at first. I was only working out for 15 minutes a day, but I made sure to make that 15 minute workout a good one! I pushed myself to keep going, even when I was tired, even when I was sweaty and out of breath. I knew I was capable of MORE. And with each passing day, I was more and more determined to stay on track for just one more day. I never looked too far ahead. Just one more day...and then another... and then another. And slowly I started to make progress!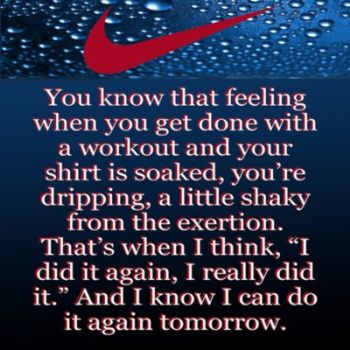 Before long, I was doing 30 minute workouts once a day...and then twice a day. I felt myself getting stronger and my stamina increasing. I even began to LOVE working up a sweat! It felt good to know I was working so hard!

So much has changed now! I don't diet...I LIVE it! (I remember Richard Simmons used to say something like that back in the 80's!) I LIVE every day...and each day I am determined to live it to the fullest, and in the healthiest way possible. I don't eat junk food anymore...and I don't eat "diet" food, either. I eat healthy, real food, because it fuels my body for my workouts!

I workout hard and I see so many changes in myself since I started my streak! Not only am I now 71 lbs lighter, but I am so strong now, and so healthy! My waist is so firm beneath the layers of fat that I am slowly working off. I am burning that fat with my workouts, and building beautiful lean muscle beneath. I am healthier than I have been in years!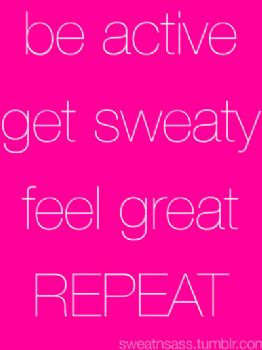 My current goal is to make September the HEALTHIEST month of the year so far, and I am doing great at reaching that goal. I have lots of Spark friends joining me in this goal, and its great to know I'm not in this alone! Thank you to all my supportive Spark friends! Let's keep changing our lives, one day and one choice at a time. Let's make this the healthiest month of the year so far. We're not going to diet, we're going to LIVE IT!

By the way, I'm 51 years old, and I workout at least 90 minutes most days now, and sometimes more! No excuses!







UPDATE: (Sept 12) Spark Guy Chris mentioned my blog and I've been getting lots of comments. I apologize for not being able to thank everyone individually but I want you to know that I appreciate your comments and support very much. Have a healthy day!






Wednesday, September 05, 2012
Today is day 189 of my streak!

So far I am on track with my goal to make September the healthiest month of the year so far! Yesterday I was feeling a bit under the weather, and I wasn't able to workout at my normal intensity. I actually had to stop about halfway through a workout because I was just feeling so bad. My original instinct was to push myself to finish the workout anyway, but I'm glad I decided to just STOP. I actually put on my favorite winter nightgown and took a long nap...and woke up feeling a lot better! I feel EVEN BETTER today, and I'm ready to get back to my regular workout routine!




Yesterday was an AWESOME day because I had some non-scale victories! The first one was when I put on my winter nightgown. Its a long, cozy nightgown, and the last time I wore it was sometime in March. Well, when I put it on yesterday...it was so big on me! The shoulder seams were down on my biceps, and the sleeves went past my hands, lol. Plus it was just soooo loose around the middle! In spite of the fact that I was not feeling very well when I put it on, it sure brought a smile to my face to see how big it has gotten on me!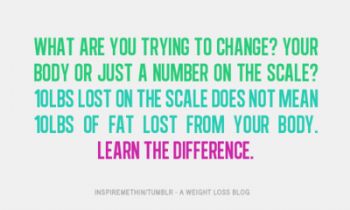 Another non-scale victory from yesterday is that after my nap, I decided to treat myself to a nice hot bubble bath! Its been a while since I've taken a bath instead of a shower. Normally, when I take a bath, its a kind of tight fit. My sides touch the sides of the tub. Well, not anymore! Yesterday I suddenly realized that there is plenty of room on either side....because I'm smaller now! I don't have to wedge myself into the bathtub anymore!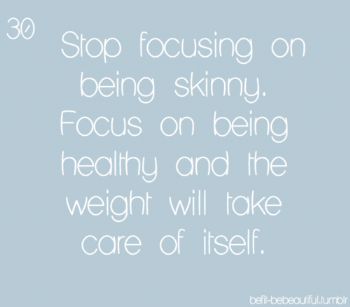 And the BEST non-scale victory! For the past two and a half weeks, I have been doing a workout called "Below the Belt" from my DDP Yoga DVD's. I have really, really struggled with this particular workout. It has a lot of chair poses (or as DDP calls it, Thunderbolt) and other moves that focus on your lower body. Well, yesterday I noticed that my thighs feel firmer! My buttinsky, too! Its great to see these results from the workout, especially since its a workout that I struggle to get through. Now I see the payoff from those struggles! And not only is my lower body getting firmer, I am also getting stronger and I'm able to hold Warrior III pose a lot better!

Here is a picture of chair pose. It doesn't really look like much, does it? (At least thats what I thought at first.) But it really is a challenging pose to hold..you really feel it!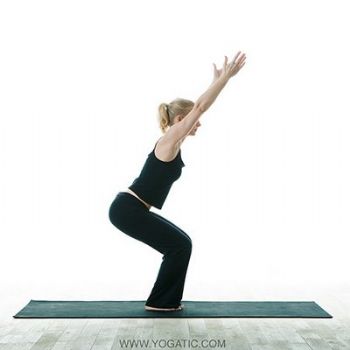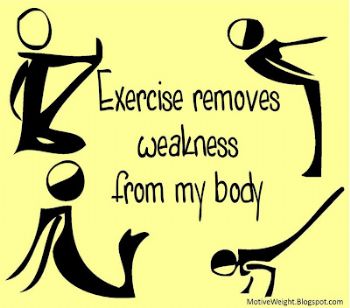 Since I don't like to weigh myself (and don't plan to weigh myself again until New Years Day), I really have to focus on non-scale victories, and I love it! To me, getting stronger, firmer and smaller is more important than what the scale says!



I am wishing everyone some non-scale victories this week!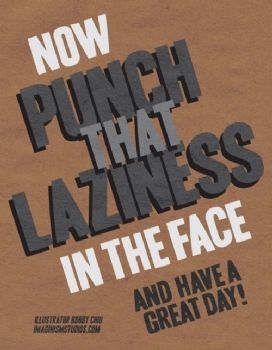 Saturday, September 01, 2012
Today is day 185 of my streak!

I've been in a challenge called the Pound-a-thon, where everyone "pledges" a number of pounds to lose during the 3 week challenge. I pledged 7 lbs, and I'll be weighing myself on Monday to see if I reached my pledge goal. I have been on track with my eating and exercising, so I should at least get close to my goal, even if I don't reach it.

Speaking of pledges, I am making a pledge to myself right now; I am going to make September my HEALTHIEST month of the year so far! A pledge is a solemn promise, and this promise to myself is one that I am definitely going to keep.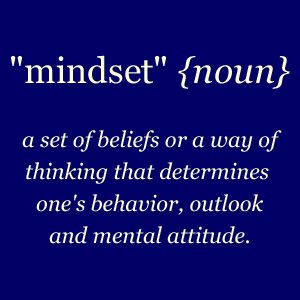 Today is day ONE of my new streak! Yes, I'm going to keep my original streak going, but I'm going to have a secondary one, just for this month. My original streak is to stay in my calorie range and to exercise every day. My secondary streak is to do my BEST every day to get healthier!

I am not expecting perfection from myself. I know there will be times when I will make an unhealthy choice. But as long as I just keep TRYING to make each day as healthy as possible, I know I will succeed, and I will see progress.




To myself, I pledge to do as much as I can each day to be healthy. I pledge to avoid processed and junk food as much as possible, and to eat REAL food. I pledge to exercise every day, and to put my best effort into it. I know some days will be better than others, but I will give it the best that I am able to each day. I pledge to weigh and measure my food, and to drink my water. I pledge to move more and sit less. I pledge to make my health a priority!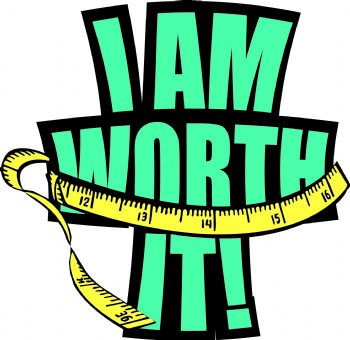 Would anyone like to join me on making September our healthiest month of the year so far? Its always easier with the support of friends!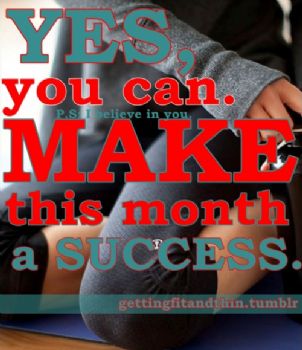 Thursday, August 23, 2012
Today is day 176 of my streak!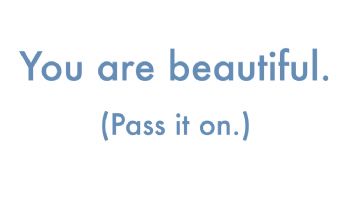 I am blessed with the BEST BEST BEST Sparkfriends! I wanted to thank them all for their support and friendship, which means more to me than I can ever say! You are all beautiful in so many ways!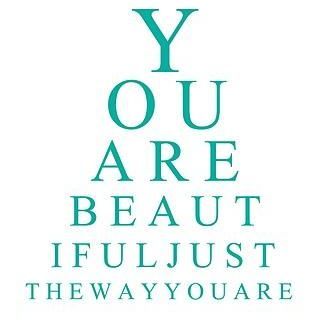 No matter where you are on your journey, no matter what your age is or what your weight is, no matter what size jeans you wear...you are beautiful, and don't you ever forget it!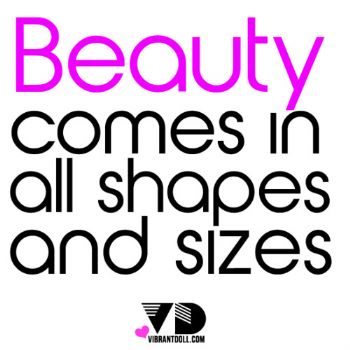 Your weight does not define you! It may limit you in what you are able to do, and it may affect your health. But it does not make you a bad person, or less deserving of love than anyone else. So when you look in the mirror, SMILE back at yourself and tell yourself that you are beautiful!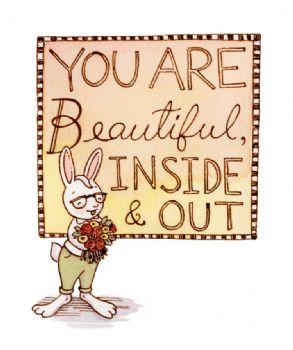 (LOVE THESE BRACELETS!!)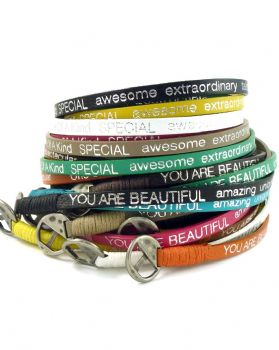 "You yourself, as much as anybody else in the universe, deserve your love and affection."
(-Buddha)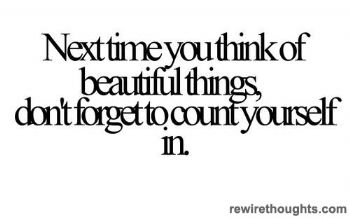 If your weight is hindering you from living your life, then do something about it. Love your beautiful self enough to eat right and workout. Love your beautiful self enough to get healthy and reach your goal weight. But don't ever put yourself down! Love and accept yourself NOW, and that will help you on your journey to your goal.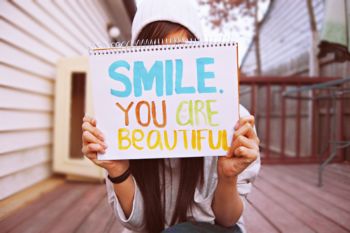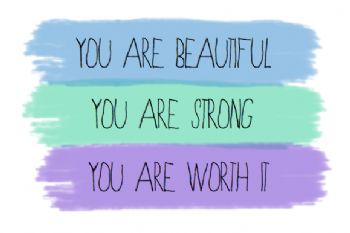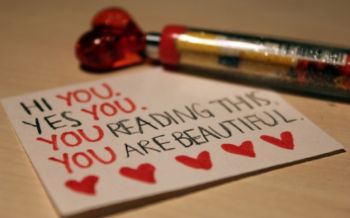 First Page
1
2
3
4
5
6
7
8
9
10
11
12
13
14
15
16
17
18
19
20
21
22
23
24
25
26
27
28
29
30
31
32
33
34
35
36
37

Get An Email Alert Each Time PIXIE-LICIOUS Posts