| | |
| --- | --- |
| | PHDMAMA06's Recent Blog Entries |


Wednesday, December 29, 2010
All you need is faith, trust, and a little pixie dust!

Well, here we are, MERRY CHRISTMAS! We had one of the laziest Christmases ever, I think. We got up fairly late, opened presents in our pajamas, relaxed while Timmy played with his new toys, and had homemade pizza for dinner. Timmy's favorite gift, I think, was that marble run thing I spent 3 1/2 hours on last night, so at least my hard work paid off! He also really seemed to love Hungry Hungry Hippos and the fishing game we bought him. Bruce and I didn't exchange gifts, mainly because we had already exchanged $$$ earlier so we could each buy ourselves exactly what we wanted. So far, I have bought my BELIEVE medal hanger, and I also just ordered two sparkly Sweaty Bands, a black one (which I had wanted to get at the W&D expo but they sold out before I had a chance) and a blue one to match my Half Fanatics shirt. I think I may also purchase a new running skirt, in solid black. Today I took off from working out, and I was less than mindful about eating (whoops), but I know what to do tomorrow.

Drink my water, 64+ ounces: DONE (18 days running)!

Eat five servings of fruits and veggies: NOT TODAY!

Eat mindfully all day and night: Big fat F! I can't even pretend like I tried today! I started off the day with Christmas cookies, and it's like once I started eating, I could NOT stop. It was like the olden days, where I just grazed all day long without thinking. And then we had homemade pizza for dinner, which was AMAZING, and I couldn't stop eating that either. I felt like I needed someone to roll me away from the dinner table! And even when I knew I was full, I kept right on going. Well, there's always tomorrow, huh?

Running: Still on hiatus. I had originally planned on hiatus until January 10, but now I'm thinking about January 3. I would start with a super easy week, just three slow three-milers, probably on the 'mill. Might not be a bad idea to give myself a bit of extra time to ease back into it before I hit half training full force?

Cross Training: Unless you count computer games as cross training, I didn't get any done today, even though I had intended to...

Strength Training: None today.

So there you have it, Christmas 2010 post-mortem. I didn't have the most successful day, but the upside is that I have generally been very mindful this holiday season, and I don't have to let today push me into a downward spiral of overeating and not exercising. I really hate that I battle so much with food and overeating...I just sometimes wonder what it would feel like not to be constantly fighting the temptation to eat myself into oblivion. I mean, I'm glad I can often keep things in check and make wise decisions, but at the same time, I don't like that I often feel a step away from falling off the wagon, you know? It frustrates me to no end that this never seems to get easier, that it's always going to be such a battle of wills! I guess everyone has their crosses to bear, and there could be a lot worse things to struggle with...and I just have to be thankful that I have lots of great support and cheerleading as I keep moving along in my healthy lifestyle journey!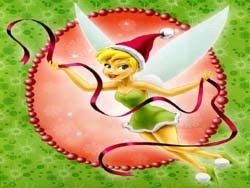 Saturday, December 25, 2010
All you need is faith, trust, and a little pixie dust!

Christmas Eve, my favorite day of the year! When I think of Christmas Eve, it brings back so many magical memories of childhood, which oddly enough, don't even involve Santa! Every year, we'd get together with some family friends for cheese and chocolate fondue, and it was always the best time. We'd often attend midnight mass at the local Episcopal church, and it was always so gorgeous between the music and festive greenery and decorations. We'd always finish up the evening by eating cookies and opening one gift before heading off to bed. I hope that, as we continue to establish our own Christmas traditions here in Wisconsin, we can make the holidays just as magical for little T. Anyway, this year, we enjoyed a very lazy day at home, I cooked beef tenderloin steaks for dinner, and finished up my night by putting together Timmy's gifts. After assembling the marble run, which took 3.5 hours, I felt like I had earned myself an engineering degree from the University of Christmas Gift Assembly. They don't make these things easy! And I'm sure as the years wear on, the gifts will get more and more elaborate. I know the day will come, before too long, that we're putting a bike together. Shudder, shudder! Although the marble run was worth the work, as it is super cool. Bruce and I had to try it out for a few minutes before leaving it for Timmy to discover. As far as eating and exercise, I generally did well with eating mindfully, although I went over my limit by just about 50 calories - not bad for Christmas Eve. And I got in a workout (a fairly short one), and burned some extra calories with setting up all of the Christmas gifts. All in a day's work! And it's been snowing steadily all day and evening, so we're definitely good to go for a White Christmas. You know how much I normally detest snow, but on Christmas it's not so bad since we don't really have to go anywhere!

Drink my water, 64+ ounces: DONE (17 days running)!

Eat five servings of fruits and veggies: DONE (9 days running)!

Eat mindfully all day and night: DONE (2 days running)! Well, I did have a brookie for breakfast, so I guess that's kind of a minor sin, but during the day, I got nice portions of fresh fruits and veggies, and kept my breakfast (otherwise) light and lunch very sensible. We had a bit of a decadent dinner of steak, roasted potatoes, dinner rolls, broccoli, and asparagus. Since tomorrow we're doing pizza, I wanted to have something a little more traditionally "holiday" tonight. The only staple missing from the table was Yorkshire pudding, which I would always, always, always have on Thanksgiving and Christmas growing up (thanks to having British parents), but I just couldn't rationalize it this time. I did miss it quite a bit, but at least there was plenty of other yummy stuff on tap! After dinner I was still on target, and it was the cookies I ate to fuel my gift wrapping and building that put me just a tiny bit over my limit. I still feel like I wasn't out of control, so still "pass" myself on this goal today.

Running: Still on hiatus.

Cross Training: Just a quick Walk Away the Pounds mile in the morning. I had intended to do more in the evening, but the marathon gift assembly session changed my plans. Thank goodness I got the morning workout done or there wouldn't have been anything!

Strength Training: I did two SP upper body training videos, the usual bootcamp one and one with upper body exercises using a stability ball.

Now it's after midnight and I'm sitting by the Christmas tree relaxing and watching the lights twinkle cheerfully. I'm looking forward to seeing Timmy tomorrow. This is the first Christmas where I really think he's understood anything, and it will be such a joy to watch him soak it all in! For now, I'm going to head off to bed, and I wish you and your famillies a very Merry Christmas!!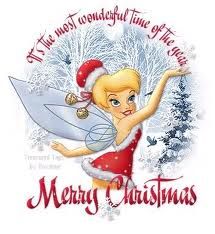 Saturday, December 25, 2010
All you need is faith, trust, and a little pixie dust!

Christmas Eve Eve is here, the start of my four day weekend! It was very refreshing to have a day off, just me and my little T. We slept in for a little bit, and rolled out of bed a little after eight. After some breakfast, we hit Target for a flurry of last-minute shopping. It wasn't too crowded and we got through fairly quickly. Surprisingly, a lot of Christmas stuff, including lights, was already on clearance...and get this: in the toddler's section, there were already a couple of racks of...wait for it...SWIMSUITS!!! What is the hurry, people?! I mean, winter is a bear and all, but swimsuit weather is still months away! Today, I was able to get a LOT of working out done, which I had hoped and planned for, and although I was still a bit over on my calories, I ate fairly mindfully and managed to reel in the overeating I had done over the last couple of days. Another accomplishment for the day was that I treated my apartment to a good old-fashioned pre-Christmas shovel out. Timmy and I cleaned out his outgrown clothes, toys, and books and packaged them up for donation, and we decluttered and straightened up the house so there would be plenty of room for new presents on Saturday! So, even though we were at home, I felt like I was very active all day and evening long, and I'm sure I burned off the 80 or so calories by which I went over my limit.

Drink my water, 64+ ounces: DONE (16 days running)!

Eat five servings of fruits and veggies: DONE (8 days running)!

Eat mindfully all day and night: DONE (1 days running)!
Even being over my calorie limit today, it wasn't by much and I felt like I put a good amount of thought into my decisions. We were home most of the day, and that was perfect conditions for snacking and grazing, but I really kept my eating to mealtimes, for the most part. With dinner, I got a heaping helping of veggies and stayed light on the heavier items. What ended up throwing me over my calorie count was the brookies I had for dessert...I have to admit, it will be quite a relief once our home is cleaned out of baked goods. No more baking for a long time after this!

Running: Still on hiatus.

Cross Training: Lots of aerobics again...I started out with a long five mile Leslie Sanson video, and some Denise Austin walking with weights. Later in the evening I was a little bored, and opted for additional working out instead of munching...as I really had the munchies BAD! I ended up with over two hours of cardio, something that hasn't happened since I was in half marathon training!

Strength Training: I did a quick workout, a ten minute SP bootcamp video for lower body. Nice satisfying, not overly challenging, stuff.

We're all home tomorrow for Christmas Eve. It's supposed to snow most of the day, so we'll probably stay in most of the day, if not all of it. We won't likely go shopping since the stores will probably be mobbed, and we're probably going to skip the Christmas Eve masses as well, since the last couple of years, they've been uncomfortably crowded. Just not conducive to worship, you know, especially when you've got a stir-crazy three-year-old on your hands. I also still have to put together Timmy's big gifts, a marble run thing and a police/fire station, which is kind of like a dollhouse...but I guess more boyish. I feel a little sad that we're not doing much this Christmas, and miss having family nearby to celebrate with...but at least we have our happy little family of three and many other blessings to savor!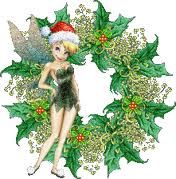 Thursday, December 23, 2010
All you need is faith, trust, and a little pixie dust!

Last day of work until after Christmas! My company is open tomorrow and Christmas Eve morning, but for various reasons, I won't be working either of those days...so I get a lovely four day weekend. Can't wait! Tomorrow it will just be me and the T at home, so I don't know what we'll do...I'm hoping he'll let me attempt a traditional pre-Christmas shovel out of the apartment, i.e. getting all the old toys and clothes packed away for donation, decluttering, making sure all of T's Christmas gifts are at the ready, cleaning up the kitchen for the weekend's flurry of cooking, etc. We'll probably also attempt Target, since there are a few things I'd like to pick up. I don't expect that I'll do a full-out grocery run until maybe Sunday (and that's a maybe), so I need to replenish a few things to tide us over. Anyway, today went really well, food-wise, up until dinner time, at which point everything sorta went phhhhhhhht. But I did still manage to check off my goals of eating five fruits/veggies, drinking water, and getting some exercise in. So, all was not lost!

Drink my water, 64+ ounces: DONE (15 days running)!

Eat five servings of fruits and veggies: DONE (7 days running)!

Eat mindfully all day and night: NOT TODAY! It seems like the last two days, it's been dinner that's derailed me. I got home without a firm plan for dinner, which was rather naughty of me, I suppose, so Bruce suggested eating out. We ended up at Buffalo Wild Wings, a dubious decision for multiple reasons: it's alllll sports bar-style food and it was swarming with some very loud, boisterous families whose children seemed to have forgotten how to behave properly and were running amok around the restaurant. One grade-school aged girl ran smack into Timmy and didn't even look back or apologize, and her mother and father were nowhere to be seen. ACK! Seriously, Timmy, being an active three-year-old boy, was better behaved than some of the kids twice his age. (Just kinda one of my pet peeves when parents don't mind their children in public...soooooo annoying...) Rant over. So I had a burger and fries, which I thoroughly enjoyed even though they were seriously over-the-top as far as calories and fat, and later ended up raiding our cookie stash. And kinda lost count of the exact number I consumed. See, told you that baked goods are like my KRYPTONITE!!!

Running: Still on hiatus.

Cross Training: Nice hefty aerobics session with Leslie Sansone and Denise Austin. Admittedly the length and intensity were somewhat/very guilt-induced, but the workout felt amazing all the same.

Strength Training: I did two SparkPeople core strength training videos, the bootcamp one I have been doing plus a new one that featured the stability ball, which I really love to use for my workouts.

I suspect that tomorrow will be a fairly high calorie burn day, between chasing after Timmy, cleaning the house, shopping, and probably working out some more. Let's just see how I do with my cookie consumption...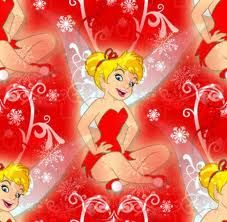 Wednesday, December 22, 2010
All you need is faith, trust, and a little pixie dust!

Today was definitely somewhat better than yesterday. Bruce and I were pretty much on speaking terms, and behaved as if things were all right, but what really bothered me is that we never really talked about the argument. So it feels kinda like the elephant in the room. Awkward. At least we managed to set it aside and have a good time with our friends, and Timmy had a blast playing with their son, who is right around his age. The bad part of the dinner party was that I left Bruce to decide on the menu, and he selected this DiGiorno pizza with a thick garlicky crust. Delish, but ever so high calorie. You know that pizza is pretty much like kryptonite to my efforts to stay on track! Throw in a few baked goods...like, say, Christmas cookies, and I am DONE. So tonight was very much an off-track night, but I partially redeemed it by getting in all of my veggies and water, as well as a solid hour of exercise.

Drink my water, 64+ ounces: DONE (14 days running)!

Eat five servings of fruits and veggies: DONE (6 days running)!

Eat mindfully all day and night: NOT TODAY! Up until dinner time, my day was pretty solid, really. I ate lots of fresh fruits and veggies, enough to get my five a day, which was a good thing since I didn't really get any at dinner unless you count the tomato sauce on the pizza. And then the pizza and cookies messed things up. I actually lost track of the cookies a little bit...I mean, I have a kind of approximate idea of how many I had, but I'm not 100% sure. They were little one-bite cookies so...who knows? It was easy to pop in a handful of them. I could continue to dwell on today's indiscretions, and on the fact that I've had a few days like this since starting Project Pixie Dust. It goes without saying that my eating habits are a work in progress, and there is still tuning up to do. But what pleases me is that I've kept track of everything, the good, the bad, and the ugly, and I have that accountability acting like the little Jiminy Cricket on my shoulder, reminding me to be mindful. Take today...yes, I ate too much pizza and too many cookies, but once our dinner party was over, I didn't keep on eating like I might have before...I just packed it in and busied myself with other things instead. So that's definitely a step in the right direction! The spirit of this project is to keep a positive attitude, and even on the days when I "mess up," so to speak, to remind mysef that I have already learned and progressed so much and that I have many positive accomplishments to celebrate!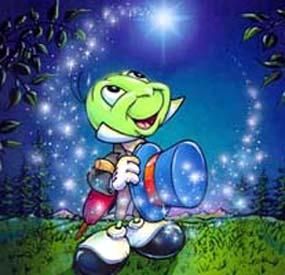 Running: None, although I'll admit that I was actually kind of missing it a little today. My mini-hiatus-y thingy is refreshing in a way, but I'm glad that there's an end in sight. After my burnout, I think this rest will allow me to return to running in a couple of weeks with open arms and a willing heart...and as I've found, above all, it's my heart and soul that really drive my running successes. So I'm hoping for good things in the new year...perhaps not any earth-shattering PRs, but certainly a new stockpile of happy memories, cherished friendships, boosted confidence, and moments of triumph.

Cross Training: By the time our guests headed out, it felt a little late to head over to the gym, so I spent some more time with Leslie Sansone....about an hour. I did her Punch Up Your Walk video, which has some work with these weighted gloves, each of which is kind of a very miniature version of a boxing glove. The exercises weren't hard from a strength training perspective, but the pace was fairly brisk, and I felt sufficiently challenged and engaged in the workout.

Strength Training: I did a few quick lower body exercises (a bonus segment on my WATP video), and also managed fifteen minutes of upper body exercises with SP's Coach Nicole. I did the boot camp video that I've been doing, and added in an upper body video from a different SP boot camp for good measure. I liked it - it was a bunch of exercises with weights that you did while sitting or lying down on the ball. I used five pounders for my weight training so it felt like I was getting things done!

So...back to work tomorrow and Christmas continues to draw nearer. It's definitely going to be a white Christmas...there's tons of snow on the ground, and I really don't see it going anywhere in the next three days. Still a bit icy out too. When I was walking outdoors from my office to my car tonight, I nearly wiped out on the sidewalk three times! I felt like I should have been wearing Yak Trax on my shoes. My clients barely seem to be aware that we have a holiday coming up...or perhaps they are aware, but are scrambling to get last-minute things done before Christmas. They kept me fairly (surprisingly) busy today, but I suspect that in the next couple of days, many will be headed out of the office to celebrate the holidays, and my phone and inbox will feel a lot quieter. I hope! I don't typically like work to be slow, but given that it's been insanely busy lately, it will be nice to have a little reprieve...hopefully.

And I'll close by pointing out the motivational, inspiring article on the Daily Spark today (What if the 'unattainable' really was within reach?) Sometimes I am extremely hesitant to "dream big," and I know that it's fear of failure, of the unknown, and of biting off way more than I can chew that hold me back. I have set the goal of running the WDW Marathon in January 2012, and there's a part of me that balks when I realize that the big day is just over a year away. I know in my heart that I can be ready and that I can do this, but at the same time, I am still terrified that this dream is just too big for little ol' me. As the details start to gel in the coming months, my fears will almost certainly begin to subside...at least a little, but it's certainly one of the "biggest" things I've attempted in my whole life, and for sure in the "athletic" department! I just have to believe in myself, knowing that I've already been planning out this milestone in a conservative, sensible way, and that I can make it happen! I have faith that January 8, 2012 is going to be a great day in my life's story!

Oh...and Happy Solstice!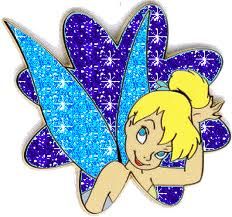 First Page
1
2
3
4
5
6
7
8
9
10
11
12
13
14
15
16
17
18
19
20
21
22
23 24 25 26 27 28 29 30 31 32 33 34 35 36 37 38 39 40 41 42 43 44 45 Last Page

Get An Email Alert Each Time PHDMAMA06 Posts