| | |
| --- | --- |
| | PHDMAMA06's Recent Blog Entries |


Saturday, December 11, 2010
All you need is faith, trust, and a little pixie dust!

TGIF...finally! Work wasn't ready to give me a breather, though, until the day was officially over. I spent most of my work day plugging away (almost) frantically at a development project that one of my clients needs STAT, as well as juggling several smaller projects that came up during the week. I was thrilled to finally bust out of there a little after five. Now it's time to hunker down and get ready for the snowstorm that's supposed to hit us Saturday night! If I were in the south, I'd go out and get my milk, bread, and eggs (and in some regions, I hear that TP is essential, too)...but even when I lived in TN and NC, I just had a feeling that stocking up on random groceries just because 1-3" of snow was on the way was just a little stupid. In any event, I did decide to go to Woodman's and do my weekly grocery shopping tonight, mainly because I wanted to get it over with and did not want to endure it during Saturday and Sunday's promised bad weather. Of course, lucky me, half of Madison seemed to have the same idea! The parking lot was jammed, and the check out lines were insane...as in almost halfway to the back of the store. I did actually end up with milk, bread, and eggs in my cart, but only because we actually needed them, not just because snow was coming. No TP though! After Woodman's, I was about spent, but after a little rest time in front of the computer, I kicked back into gear and did my obligatory boot camp workout, followed by 45 minutes at the gym. And with that, enter...weekend.

Drink my water, 64+ ounces: DONE (3 days running)! Not much to say...I did it!

Eat five servings of fruits and veggies: DONE (3 days running)! I'm getting back in the swing of this again, eating whole fruits and veggies, not just the processed stuff. At work, I hit the salad bar and stocked up on broccoli and spinach for dinner. And at dinner, Timmy and I enjoyed the broccoli together. I think the little tyke is starting to at least tolerate broccoli...he may even be getting close to liking it.

Eat mindfully all day and night: DONE (3 days running)! Success! I tracked everything I ate, and even though it can be a PITA at times, especially if it's restaurant food or something I can't measure out, it really helps me think twice before I eat something, especially if it's something I shouldn't be eating (or shouldn't be eating much of). My favorite thing today was the leftover chicken from last night - chicken baked in a foil packet with a bit of hoisin sauce. Nummy and so easy!

Running: At the gym, my attention span seemed a bit dodgy, so I did a "gym triathlon," where I pick three machines and do 15 minutes on each. First up was the treadmill, where I made a gentle attempt at jogging. Cranked out 1.37 miles in 15 minutes, with 4:1 intervals. It felt OK, not great, just OK. No funny business with my ankle tonight, but I'm still keeping an eye on it since the aches and pains have been in and out.

Cross Training: After the 'mill, I hopped on the Expresso and did the 4.42 mile (and flat) Fruitdale course. It took 16:50 and felt smooth and comfortable. I finished up with a go-round on the elliptical trainer. Wow, third night running, and I usually despise the elliptical. 'Sup with that?!

Strength Training: Today I continued on with bootcamp, a workout for the upper body. Challenged myself with 5-lb dumbbells...felt good...

It's looking like I'm out for the JBR, much as I hate to say it. I feel like I'd be up for an easy 5k run, but the weather still kind of has me freaked. I just have these nightmares about getting in some crazy accident due to icy roads. I'm still pretty new to snowy weather, so I can be kind of a nervous nellie when snow/ice is in the forecast! (But I still know enough to understand that a surplus of milk and bread is not necessary...) I will probably put a long cardio video on the books for tomorrow, and also for Sunday, possibly Monday depending on how crapped up the roads are. Expect that I'll hit the gym again by Tuesday. I have a feeling that we're all going to get very bored and stir-crazy this weekend...but at least the bad weather is coming over the weekend, not when we have to worry about work!






Thursday, December 09, 2010
All you need is faith, trust, and a little pixie dust!

Thinking back to my vacation missteps, I came across an interesting article about "falling off the wagon" on SparkPeople yesterday...kind of timely. The general theme of the article was that, even if you do experience hiccups along the way, keep moving forward and don't give up. It included some fitting quotes:

"Fall seven times, get up eight." - Japanese Proverb

"Patience and perseverance have a magical effect before which difficulties disappear and obstacles vanish." - John Quincy Adams

"The gem cannot be polished without friction, nor man perfected without trials." - Chinese Proverb

"Never give in. Never. Never. Never. Never." - Winston Churchill

"Great works are performed not by strength but by perseverance." - Samuel Johnson

Great wisdom to remember as I get the pixie dust kicking again! I had a successful day, and met all of my goals pretty easily.

Drink my water, 64+ ounces: DONE (2 days running)! Most of it was towards the end of the day, but I actually got about 80 ounces today. The best part after a long, hardworking day was a nightcap of hot apple-flavored tea!

Eat five servings of fruits and veggies: DONE (2 days running)! During the day I only got one serving - a fruit strip, the last one - but at dinner, I got several generous helpings of whole veggies: carrots, broccoli, beans, and fresh spinach. An even sweeter victory is that I got little T to take eight bites of broccoli, four of carrots, and one of beans. For a little kid who wouldn't even so much look at a veggie a few weeks ago, this is HUGE! Major!!

Eat mindfully all day and night: DONE (2 days running)! Today was a little bumpy, but I managed to stay pretty conservative with things and keep within my range for today. The biggest challenge was lunch. I was a little short on food, need to do that grocery shopping, so went to the cafeteria for a bite. And guess what was on the menu...fettucine alfredo! Mmm mmm good, and their recipe is ah-mazing. The angel and the devil on my shoulders argued a bit, and I decided to get a helping, figuring that I could eat half and save the rest for later. It was towards the end of the lunch hour, so the lady at the counter gave me pretty much a double serving (for the price of one) since they were trying to offload as much as possible. Double the temptation. When I got the boxed pasta back to my office, I ate maybe about a third of it and stowed the rest. The lunch ate up 41% of my daily calorie consumption and was suuuuuuuuper naughty, but OMG, 1000000% worth it. So good! And my penance for such a decadent lunch was an afternoon working on reports to display microbiology results...the mere thought of sputum and urine cultures was enough to kill my appetite, at least for a little while. To make up for the lunch, I had a veggie-heavy dinner...lots of bulk without the calories...and a small serving of chicken baked in hoisin sauce. YUM. My final treat at the end of the evening was a sugar free rice pudding. Rice pudding is such an unglamorous dessert, but kinda overrated, I think. After being out in the cold, nothing warms you up quite like a hot beverage and a bowl of warm, spiced rice pudding.

Running: I was scheduled for tonight, but something in my gut told me not to. My ankle still wasn't feeling quite right, and my legs kind of stiff and achy...I don't know, nothing earth-shattering, but I felt drawn to alternative forms of exercise, namely my trusty Denise Austin walking video and forty-five minutes on the elliptical. Even though the elliptical typically bores me to tears, it was tolerable tonight...mainly because I stuck Harry Potter and the Prisoner of Azkaban over the display and read while I elliptical-ed. It felt like a pretty solid workout. I wasn't bathed in sweat, but I felt like I had worked hard.

Cross Training: Elliptical and walking video, see above...

Strength Training: Today I just did my bootcamp video, a ten minute set of exercises for the lower body.

Is it wrong to say that I'm ready for the weekend, given that I'm just on day two out of my three day work week? I truly am though...I'm tired! Tomorrow I can't wait to come home, cozy up with a warm drink, and just reeeeeeeeeeelax! I'm still on the fence about that Saturday 5k, although it's looking more and more like a no-go. The weather forecast is suggesting that we might get a dumping of snow, on the order of 6-10 inches, on Saturday, and I do NOT want to be out driving in that. If the race weren't clear across town, and if I could just roll out of bed and walk to it, I would, but I don't want to deal with a 45-60 minute drive through nasty conditions. I'll keep my fingers crossed that the weather forecast is wrong, but I suspect that the Berbee Derby was my last 2010 race. *SOB* I'm thrilled at what I've accomplished this year (Half Fanatics...sub 30 5k...) but a part of me is bummed that my year didn't end on the best note. The Berbee Derby, not so hot. But there's always next time. Now it's about time to get my 2011 season sketched out...so many ideas, so little time...and boy, could I wish for endless funds to travel to all of these awesome races in other states/countries that I seem to keep hearing about...

And also I plan to hit the grocery store tomorrow so I don't have to be out shopping in the snow. Same reasoning. I plan to make a list and make sure I stock up on all my usual healthy staples. The cupboards are looking pretty bare since our vacation, so it's time to resupply! I'm going to take a stab at meal planning for the coming week too...that definitely helps TONS with those nagging "what's for dinner" questions. So with that, TGI almost Friday!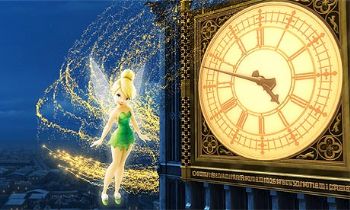 Thursday, December 09, 2010
All you need is faith, trust, and a little pixie dust!

Well, after a whirlwind road trippin' vacation, it's back to the daily grind and routine. After being kind of out of my element, away from my usual creature comforts, and off track, it was something of a relief to return to Wisconsin last night. Even though there was six inches of brand new snow on the ground. Even though my car, dismayed at having been parked in the cold for five days, hesitated to start this morning. (It's fine now, whew!) Even though I was facing a busy, busy day at work today. I definitely learned a LOT about staying healthy while traveling, what to do and a generous dose of what NOT to do. Thus far, I've had only very limited success with staying on track while on the road, and I just hope that with each time I travel for work or for pleasure, I learn a little bit more about moderation and keeping to my usual (good) habits as much as I can. With that, even though I can feel that icky bloated post-vacation letdown today, I'm not going to beat myself up over it...since today is a new day, and I can pick myself up again and keep on trucking. That's what life is about, and I have to remember my priorities...all of the great memories we formed while we were out in Tennessee. My dietary and fitness indiscretions pale in comparison! With that, here are my stats for my get back on track Wednesday!

Drink my water, 64+ ounces: DONE (1 days running)! So I had to reset this goal, as with all of the others, today, but I got a good start with 72 ounces.

Eat five servings of fruits and veggies: DONE (1 days running)! Barely squeaked by today...honestly, I almost don't count today since several of the servings were in some kind of processed form, like applesauce or tomato puree. But, even so, it was an improvement over how I did the last couple of days.

Eat mindfully all day and night: DONE (1 days running)! I did pretty well with this today. I went back to tracking everything in SparkPeople and was right under the upper edge of my limit. At dinnertime, I had a small battle with portion distortion. I made spaghetti, and trusted myself to weigh out a "reasonable" portion of spaghetti, sauce, and cheese. I did alright with the sauce and the cheese, but spaghetti not so much. The "modest" portion I weighed out was 360 calories...holy moly! That stuff can really get you! It was awfully tasty though...

Running: Will probably give it a shot tomorrow...well, maybe. I am still getting random twinges in my right ankle, although not that often. I get the odd one that really HURTS and they're at odd times, like when I'm in bed drifting off to sleep. I'm not sure, but I'm still watching it. At "worst" I'll just elliptical for 30-45 minutes instead of running.

Cross Training: After my modest fitness efforts in Tennessee, I was ready to hit the ground running! After my ST, I headed over to the gym. I had a strange hankering to elliptical, which almost never happens (think pigs flying...), so I did that for 33 minutes. Burned 300 calories, give or take, and the "distance" the elliptical said I went was 5.23k. That seems about right...for that amount of time and my effort level, I could have likely churned out a 5k plus a little extra for cooldown. Then I mosied on over to the Expresso, where I started with the Quicksilver (6.33 miles of rolling hills) program. My legs felt very fluid, and I found that I was cranking out the mileage faster than usual! It wasn't until the last few minutes that I started to feel sorta tired and pukey. I finished in 23:50, for an average speed of 15.9 mph and wattage of 154. I was spent by then, but my heart rate was hovering in the 150s, and I needed to cooldown. So I did my favorite easy course, the 1.50 mile Redwood Dash. I forced myself to slow it down even though my legs still wanted to go fast, and did it in 6:17. And that wrapped up my workout!

Strength Training: Since I veered off track from the bootcamp program, really ST in general, I decided to consolidate the first half of last week and the last half of this week into week 3 of bootcamp, and then finish up with week 4 next week, so a week late. So I dove into day 4, which is (mostly) pretty easy ab exercises, and also threw in some extra upper body training for good measure.

The pixie dust is back! I definitely had some room for improvement today, mainly in the fruits/veggies department, but I am proud of myself for taking a step back, forgiving myself for my "vacation eating," and sliding right back into making healthy decisions. Hoping for another good day tomorrow!

Also, planning out a few fun challenges for the coming few weeks. On SP, I joined a four week Healthy Cooking challenge. I am in desperate need of ideas for quick, easy, healthy meals I can make at home, and I'm hoping that the challenge will help me build a nice little repertoire of new ideas, tips, and tricks to keep me from falling into dangerous food ruts! Additionally, I signed up for a Stress Busters challenge. Lately, particularly with the demands my employer has been placing on me, I've struggled more and more to manage my stress productively, so I'm looking to tune into my stress triggers, how I react to stress, and what I can do to make my life easier.

And then, this weekend, there's the Jingle Bell Run for arthritis. I'm torn. It is a SUPER fun race and an awesome cause, but the weather forecasts are causing me to second guess. We are supposed to get snow on Thursday night and Saturday, and it's going to be really friggin' cold. The cold doesn't bother me too much, as I know how to bundle up and layer, and if I race it will just be the 5k...no thanks to another 10k with the freezing wind smacking me in the face! my main concern is that, if we get dumped on, the roads may be pretty treacherous, and the race venue is across town. Not worth a stressful/long/dangerous drive. But if the roads are acceptable, I'll still go for it. Running through the snow is awesome, and I'd really love one more race to cap off my 2010 season. We'll see...I haven't committed to it, so if I go, I'll just do race day registration. Until then...I'll just buckle down, finish up my work week, and keep that pixie dust going while I'm walking through a winter wonderland!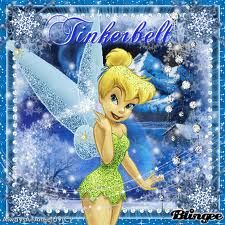 Thursday, December 09, 2010
All you need is faith, trust, and a little pixie dust!

Road trip day, and it was a loooooooooong one! 625 miles, about 12.5 hours, and we rolled into Madtown at around 9:15, all of us MORE than ready to get to bed. In a way, it was quite a strange drive. We started out in Nashville, where it was fairly cold but the ground was still green, and as we drove north, we started to see land with the frosted donut look, i.e. just a little bit of snow, and ended up in 'sconnie, which was blessed with around six frosty, white inches. Yeah...not that I wasn't expecting it, but meh. It did look pretty next to the velvety night sky, and was a great compliment to the Christmas lights on people's houses, but I am not looking forward to dealing with it during my commute. Nuh-uh. For tonight, though, since I wasn't dealing with snow-related inconveniences, I just tried to enjoy the scenery. And not think about my upcoming (short) workweek, which I suspect will be very, VERY busy with catch-up stuff.

Drink my water, 64+ ounces: NOT TODAY! Mostly soda today, so I didn't quite make it.

Eat five servings of fruits and veggies: NOT TODAY! No whole fruits or veggies today, and the closest I really got was a fruit strip. Tomorrow, I am ready to get with the program...

Eat mindfully all day and night: NOT TODAY! Well, being in the car all day, especially while not driving, is about the worst thing for my willpower. We had several stops at fast food establishment, all of which involved meals and snacks. I need not go into the gory details, but it wasn't pretty, to say the least.

Running: Not today. All day and all night in the car made exercise of any kind next to impossible.

Cross Training: Not today.

Strength Training: Not today.

Ready to hit the ground running tomorrow...with exercise, water, and eating. I've got this! Vacation now officially ends...so back to work!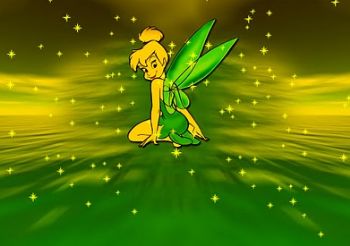 Thursday, December 09, 2010
All you need is faith, trust, and a little pixie dust!

Today is our last full day in Tennessee, and we definitely made up for our ho-hum Sunday. After a quiet morning, we visited some friends in Westmoreland, and after that, we visited another friend's recording studio in Smyrna, where Timmy had a blast playing the drums (REAL ones). Bruce's friend was even kind enough to do a short recording of Timmy's performance and slip it onto Bruce's portable hard drive. Who knows, if Timmy ever ends up becoming a rock star, he could feature it as a B side or a secret track on his first album! We finished the day with a dinner party in Nashville, where we feasted on paninis and chocolate rum cake, played Boggle, and wrapped up with a paper airplane contest. (I won at Boggle, lost miserably at paper airplanes.) Eating was far from stellar today...considering that some of the highlights were chicken strips at IHOP, gingerbread marshmallows, which were 1000% yummier than I could have ever imagined, and two slices of the aforementioned cake. Tomorrow we head back to Wisconsin, and I expect that twelve hours in the car will NOT make for a good eating day, but I'm ready to get my butt back on track immediately when we get home...

Drink my water, 64+ ounces: NOT TODAY! Not today.

Eat five servings of fruits and veggies: NOT TODAY! Well, my panini had roasted peppers and tomatoes on it...but that's all I can say.

Eat mindfully all day and night: NOT TODAY! I can say that this vacation has quickly descended me into "I'll eat whatever I want, whenever I want" mode...will likely need some damage control come Wednesday.

Running: Not today.

Cross Training: Not today.

Strength Training: Weights are still in the car...and since we're leaving tomorrow, that's where they'll stay.

I enjoyed today much more than yesterday, but I'm really ready to get home, eat my own food, get back into my exercise routine, and normal life. Who would have thunk? Definitely, this trip shows me that traveling is a major point of weakness for me, and I need to work on strategizing for my next vaca. Sure, it's one thing to have fun, let loose a little, and eat some things I wouldn't normally eat (and that's okay!) but it's another completely to toss all the rules out the window. There has to be a happy medium, and I'm going to find it! Tomorrow...back to reality...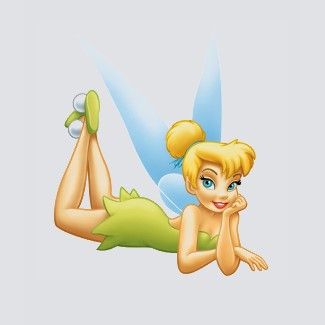 First Page
1
2
3
4
5
6
7
8
9
10
11
12
13
14
15
16
17
18
19
20
21
22
23
24
25
26 27 28 29 30 31 32 33 34 35 36 37 38 39 40 41 42 43 44 45 Last Page

Get An Email Alert Each Time PHDMAMA06 Posts